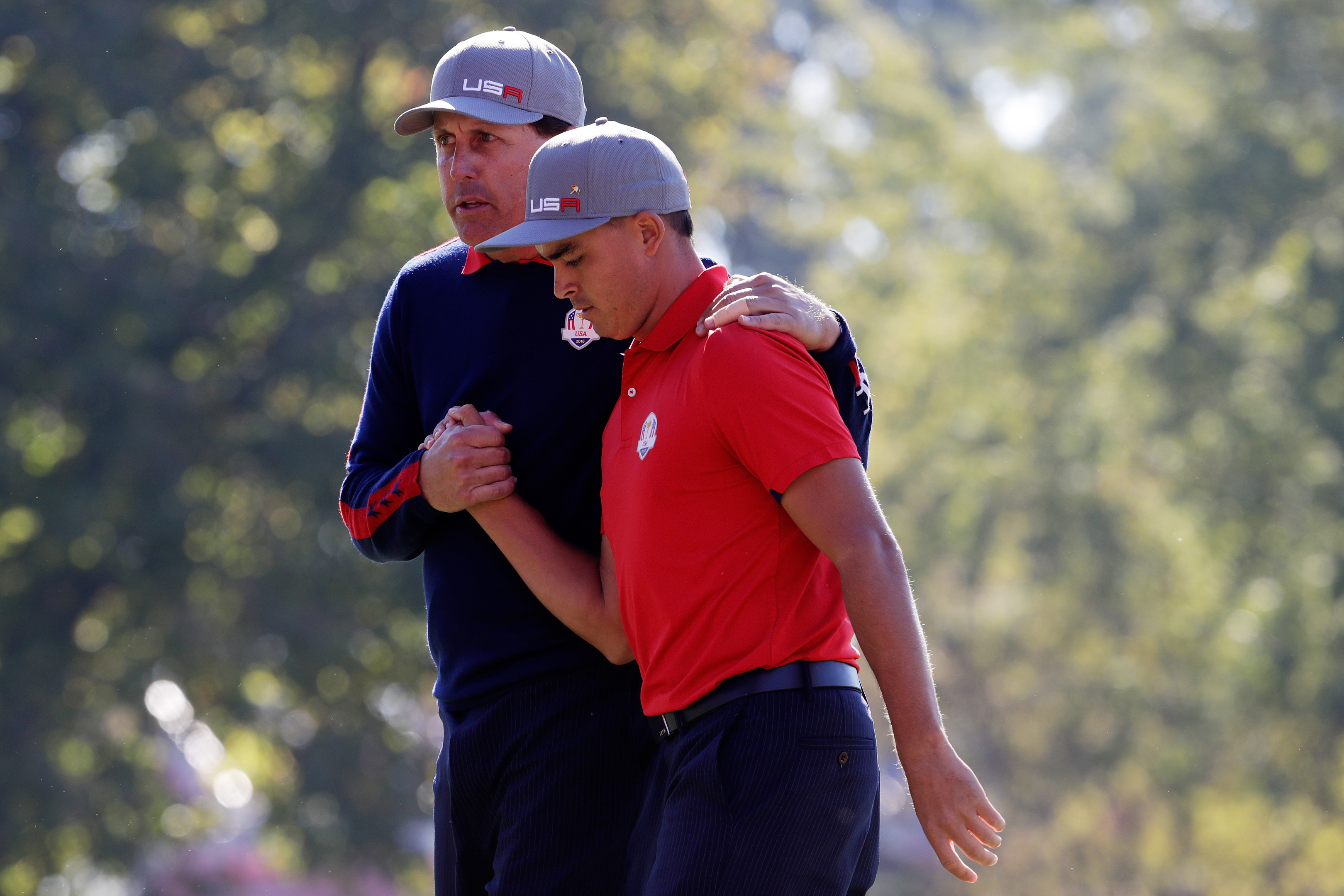 Rickie Fowler had never won a match in the Ryder Cup prior to the opening morning at Hazeltine, but in a thrilling match fluctuating between inspired and dreadful play by all four competitors he broke his duck as the US whitewashed Europe.
Rory McIlroy and Andy Sullivan looked on the cusp of salvaging a point for Europe from an awful morning when they went two-up with four to play on the back of two superb birdie putts from the Northern Irishman.
Sullivan had done his bit as well with some saves of his own, and the Europeans were always in with a chance with Mickelson apparently unable to find a fairway off the tee.
But Fowler was the most consistent player of the quartet, and he and Mickelson won the 15th, 16th and 17th to turn the match around, securing the last point of the USA's historic whitewash.
"It was a lot of heart," said Mickelson, who admitted he had felt more pressure in this match than any other Ryder Cup.
"I played tight and didn't drive the ball well, but my man here got the best out of me in the end."
Mickelson hitting out of bounds at the 6th plunged his team into an early hole at two-down, with McIlroy and Sullivan looking solid, but the game was to turn twice more.
Three successive birdies after two big errors from McIlroy turned Europe's lead into a deficit, only for Mickelson's woes to return with a six at the long 11th and McIlroy's two birdie putts putting his side in command again.
However Mickelson holed a short par putt for a win at the 15th, Fowler holed out for birdie at the long 16th and then Sullivan's tee shot found the lake at the short 17th.
A half in fours at the last was enough to give Fowler and Mickelson the point and hand Europe another devastating loss.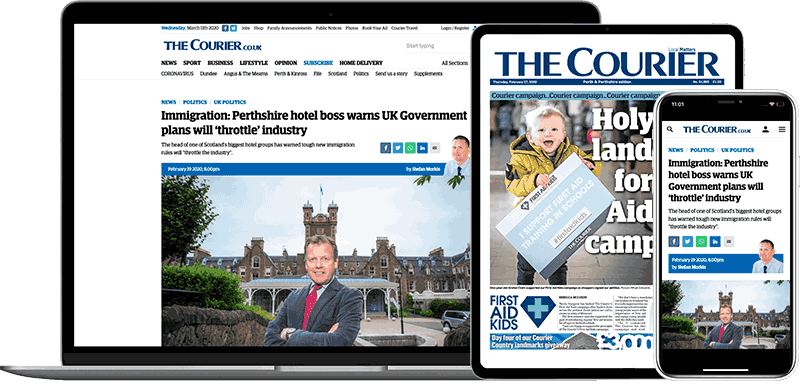 Help support quality local journalism … become a digital subscriber to The Courier
For as little as £5.99 a month you can access all of our content, including Premium articles.
Subscribe