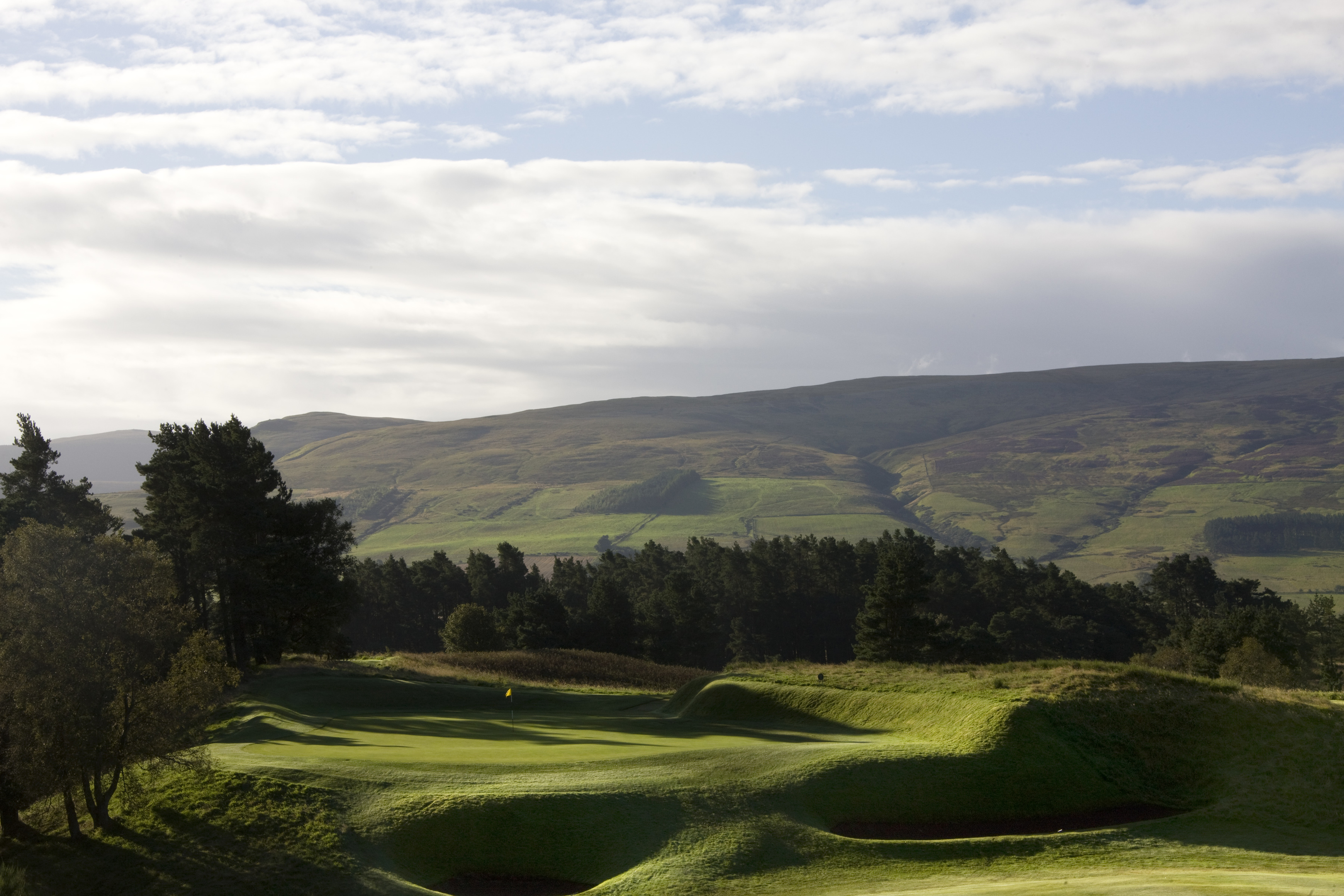 It's not quite sibling rivalry as they work and play together so often, but there was definitely an element of Paul O'Hara getting his skates on when he saw brother Steven's second round in the M&H Logistics Scottish Professional Championship.
The elder O'Hara, a former European Tour player, shot a six-under 65 to lift himself into contention on the King's Course at Gleneagles in a welcome return to form after some struggles of late.
Paul, six years Steven's junior at 30, saw his brother's score go up on the boards at the 14th and had two immediate reactions.
"One was I was pleased because he's been playing well without scoring and he's been hitting it really well in practice," said Paul. "The second reaction was I'd better get moving because I want to match him!"
Paul did exactly that with a birdie at the last to complete his own 65 and slot into a share of second place at eight-under, just two behind leader Gareth Wright when the gap had been five after just 18 holes.
Steven is five further back on three-under, but it was a welcome return to form for the tall Motherwell player who fell out of tournament golf when he lost his card in 2012 despite nine successive years on the European Tour.
Paul and Steven both now are attached to the Lochview Family Golf Centre in Coatbridge and Steven is now following his younger brother in undergoing his PGA training.
"It's definitely not an easy option, it cost me £13,000 to get through it until I finished," said Paul. "But it's a little easier now as you can go through the course by way of the University of the Highlands and Islands up at Dornoch."
Paul himself lies third on the Tartan Tour Order of Merit this season and is bidding for the national title that just eluded him in three finals of the Scottish Amateur in just five years.
Still out front is Wright, but he'd definitely have settled for -10 and a two stroke lead before play began on Monday morning.
Conditions seemed far more favourable yesterday than Monday's blustery winds that saw Wright shoot 62 but appearances were deceptive.G
"It was colder, and the ball wasn't flying nearly as far," he said after his one-under 70. "It's always hard to follow up a really low one but if you'd given me this on Monday I'd have stayed in the clubhouse with a nice cup of coffee!
"Today was a nice day's work and I'm feeling good for the final two rounds."
The surprise sharing second was young Bathgate pro Louis Gaughan, despite a less than favourable review when he first consulted Scottish golf's coach du jour, Alan McCloskey.
"I'd never had a coach, just taken lessons whenever I felt I needed them," said the 23-year-old. "When I first saw Alan he said `you've got a set-up like a pound of mince but you must have something if you can compete on the Tartan Tour with that.'
"I thought I'd try to take the positives out of that!"
Clearly there was nothing personal taken as Gaughan called McCloskey after his first round to sort an issue and "found something on the range".
"I didn't quite take it on to the course, but obviously I played pretty well," he said of his 65.
Leading scores
132 – G Wright (West Linton) 62 70
134 – L Gaughan (Bathgate) 69 65, P O'Hara (N Lanarkshire) 69 65
135 – R Cameron (Saltire Energy) 67 68
136 – S Binning (Mearns Castle) 67 69
138 – A Forsyth (Mearns Castle) 71 67, G McBain (Newmachar) 72 66
139 – S O'Hara (N Lanarkshire) 74 65
140 – C Doak (unattached) 67 73, I Campbell (Cheshunt Park) 70 70, G Hay (Grantown-on-Spey) 70 70, C Ronald (Carluke) 69 71
141 – G Hutcheon (Paul Lawrie Golf Centre) 70 71, K Hutton (Downfield) 74 67
142 – M Owenson (Gullane) 72 70, P McKechnie (Braid Hills) 73 69, K McNicoll (Gullane) 73 69, I Stoddart (Greenburn) 71 71, J Lomas (Caprington) 67 75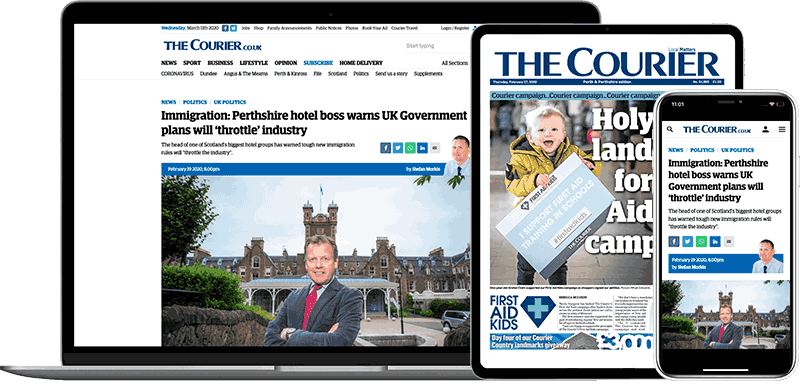 Help support quality local journalism … become a digital subscriber to The Courier
For as little as £5.99 a month you can access all of our content, including Premium articles.
Subscribe