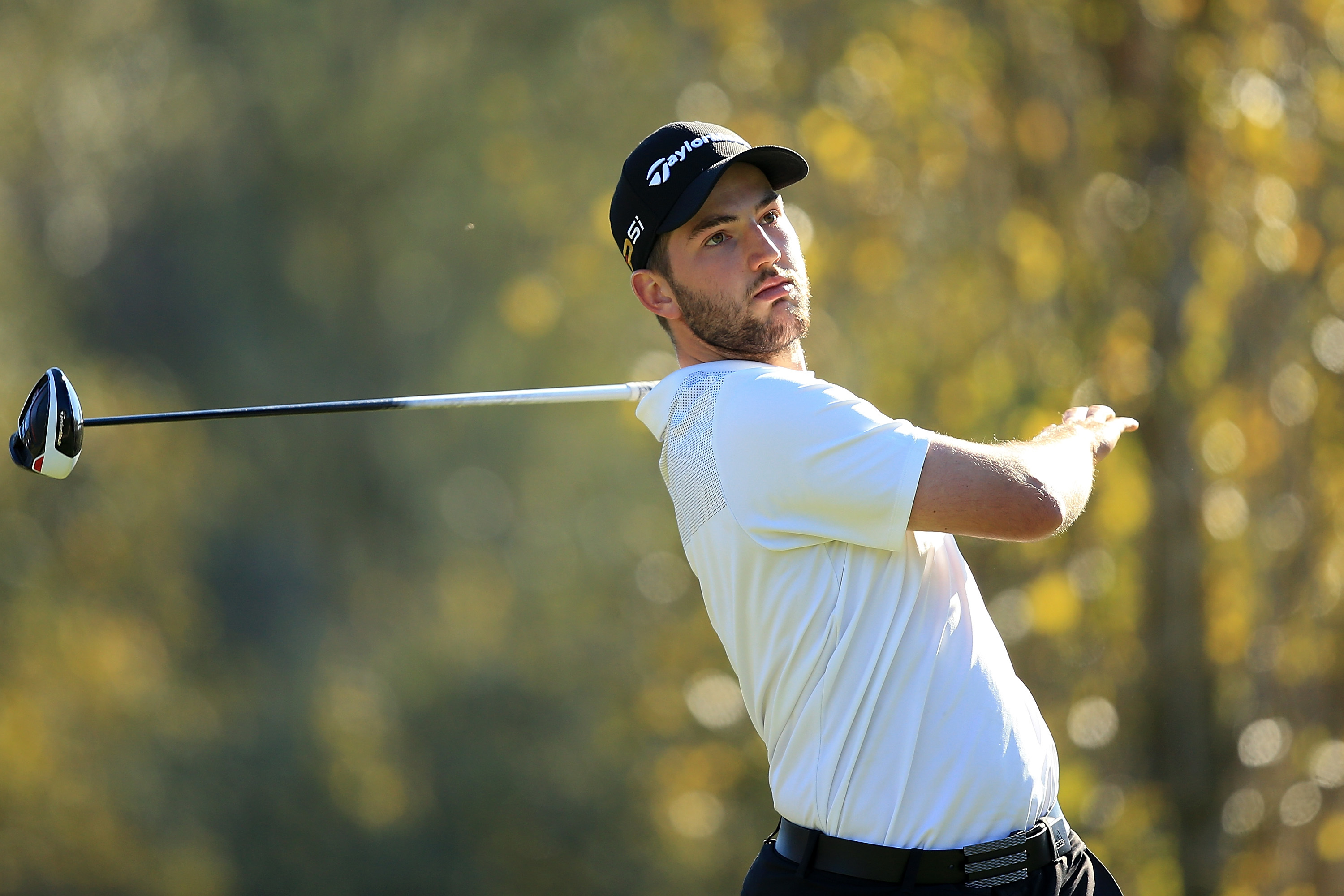 Bradley Neil comfortably made the cut after day two of the Australian PGA Championship.
The Blairgowrie golfer now has the chance to bank a good cheque after posting a one under par 71, which leaves him also one under for the tournament.
Stephen Gallacher is in even better shape for the weekend at three under, but that is nine shots behind leader Andrew Dodt.
The home favourite Dodt held the overnight advantage after an opening 65 as day one was cut short due to storms but, by the time the second round got under way, he had Harold Varner III and Ashley Hall for company at the top of the leaderboard.
Hall recovered from a triple-bogey on the fourth to post a second-round 69 but that was not enough to keep Dodt at bay as he made birdies on the third, eighth, ninth, 14th, 15th and 17th with a bogey on the last to get to 12 under.
Fellow Australian Hall was in second place at 10 under, two shots clear of world number seven Adam Scott and New Zealander Ryan Fox, and three ahead of Varner.
England's Ian Poulter posted a 68 to sit at four under and he admitted that a 3.30am alarm call for a 5.30am start to complete his first round was not ideal preparation.
"I refused to set it any earlier," he said. "There was a car going to leave the hotel at 03.45 and I said, 'I'm still going to be asleep'. I love my bed. Someone who's half man/half mattress does not get out of bed at 3.30 to play golf, let alone to go to the airport to get to a tournament.
"That was a very early morning. I think that was the earliest wake-up call I've ever had in 17 years on Tour."
Ross Kellett was the only other Scot to make the cut.