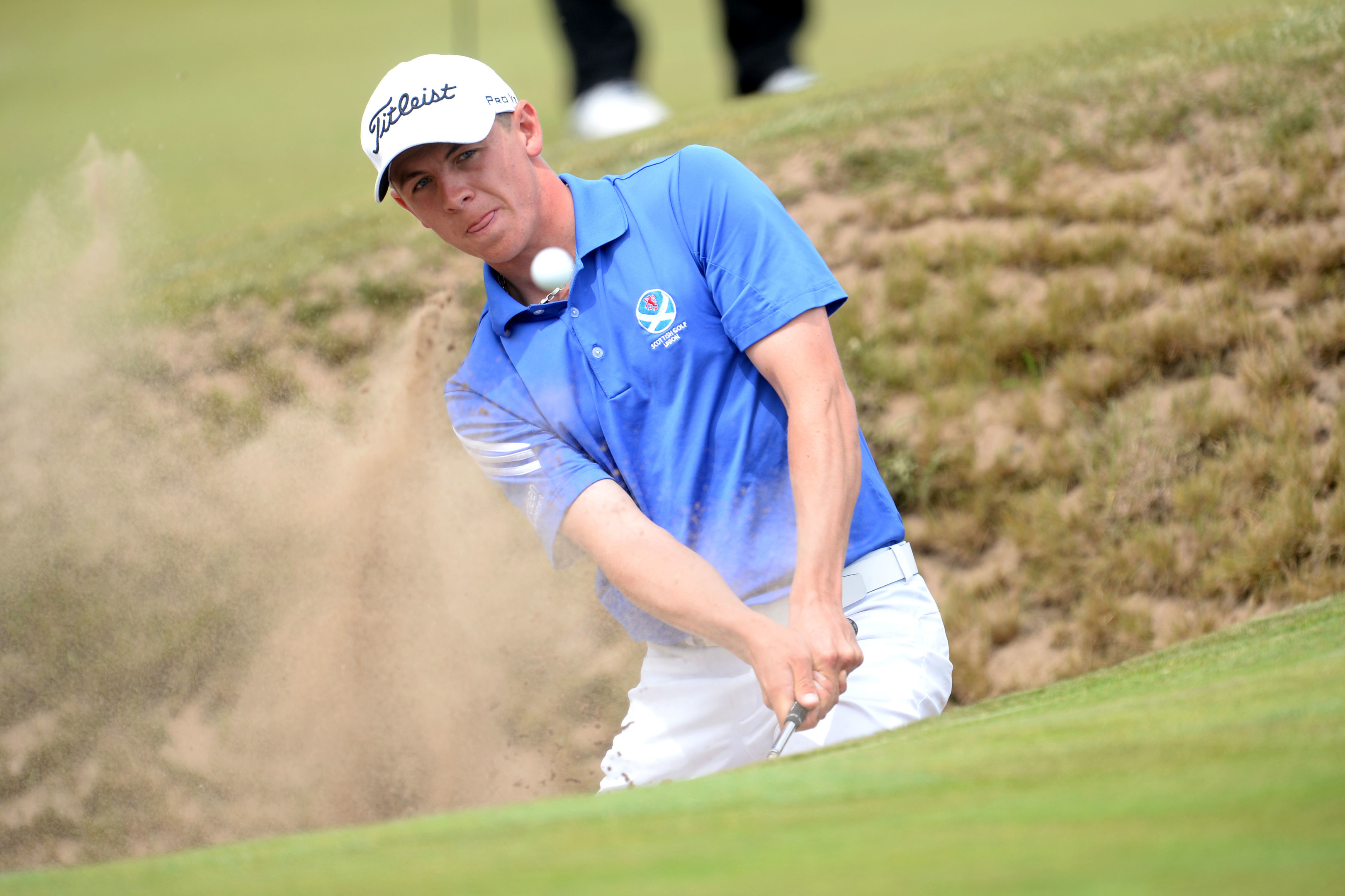 Grant Forrest is happy with his start to his pro career but knows now is the time to kick on as the Challenge Tour season gets properly underway this week in Portugal.
The former Scottish Amateur champion landed well with a top 50 finish in his pro debut in the Alfred Dunhill Championship, and then played all six rounds of the European Tour School to earn himself a full Challenge Tour card.
He started his campaign on that circuit with a fifth place finish in the Turkish Airlines Challenge last month but the second tier tour gets underway proper with the jointly-sanctioned Open de Portugal this week followed by a new matchplay event – where Forrest often excelled in the amateurs – in Andalucia next week.
"It's an exciting time with these events and I've very happy with the way my pro career has started," he said. "The Dunhill was a great debut and a good boost.
"After making it to the last stage at Q School I went away and worked on parts of my game that I needed to improve and it's good to see that pay off already in 2017."
The long gap between events on the Challenge Tour have not been ideal, but Forrest was in need of a break after such a busy final year as an amateur in 2016.
"The golfing year started literally for me on New Year's Day in Australia and by Q School I was ready for some rest," he said. "By February I was itching to get going again and I managed to get a couple of starts on minor tours including a couple in Portugal. From now onwards I'm going to be playing in something just about every week."
Forrest does not regret in the slightest staying amateur for a further year after the Walker Cup, a decision he feels will be vindicated even further as he goes along.
""Delaying when I turned pro, having initially thought that would be after the Walker Cup, was  quite an easy one in the end as I was struggling a bit with my game at that time," he said. "Apart from one week at the Amateur Championship at Carnoustie (where he reached the final) I didn't play that great in 2015.
"It couldn't have worked out any better as I was able to use last year to get my game back to where it needed to be."
In addition Forrest benefitted from the new scheme between Bounce management and Scottish Golf which got him and Ewen Ferguson  some Challenge Tour starts.
"Playing in the Turkish Airlines Challenge last year when I was still an amateur definitely contributed to how well I did this time around," he said.
"I was definitely surprised by the standard out on the Challenge Tour at first. For the Scottish Challenge at Spey Valley last year, for example, the cut was four-under.
"It is extremely high but that's what you should expect. It's the second tier in European golf and you've got the best players from amateur golf playing against some experienced players trying to get back on the European Tour.
"In Turkey, Jack McDonald was paired with Rhys Davies and Alvaro Quiros for the first two rounds. There were a lot of former European Tour players there and I think most of them missed the cut.
"That shows you the level of players on the Challenge Tour; the standard isn't that much different than the main tour."
Forrest is aware of the difficulties in Scottish amateur players transitioning to the pro game, but feels he has taken every precaution he can.
"I have spoken to Lloyd (Saltman) a little bit about it because he's probably a good example," he said. "But I'm more focused on the guys who are doing well to see what they are doing and what they do that makes them successful. It's definitely not down to pure talent, that's for sure.
"Lloyd had a lot of talent but it's hard to put your finger on it. You can get on a bad run and lose your way a bit. It can happen very easily.
"One thing he did say to me was that he wasn't playing great when he turned pro. He had won four events in 2007 to get into the Walker Cup team that year and felt he had to turn pro but his game had deteriorated a bit by then.
"He wasn't on a good run when he made that move and he did say that you should really try and do it when you are playing well."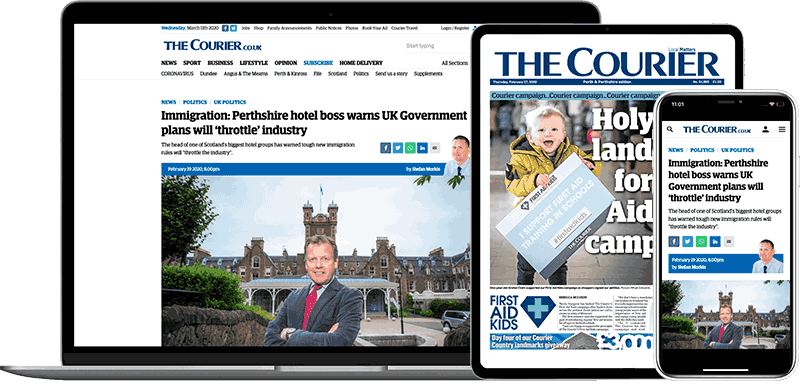 Help support quality local journalism … become a digital subscriber to The Courier
For as little as £5.99 a month you can access all of our content, including Premium articles.
Subscribe