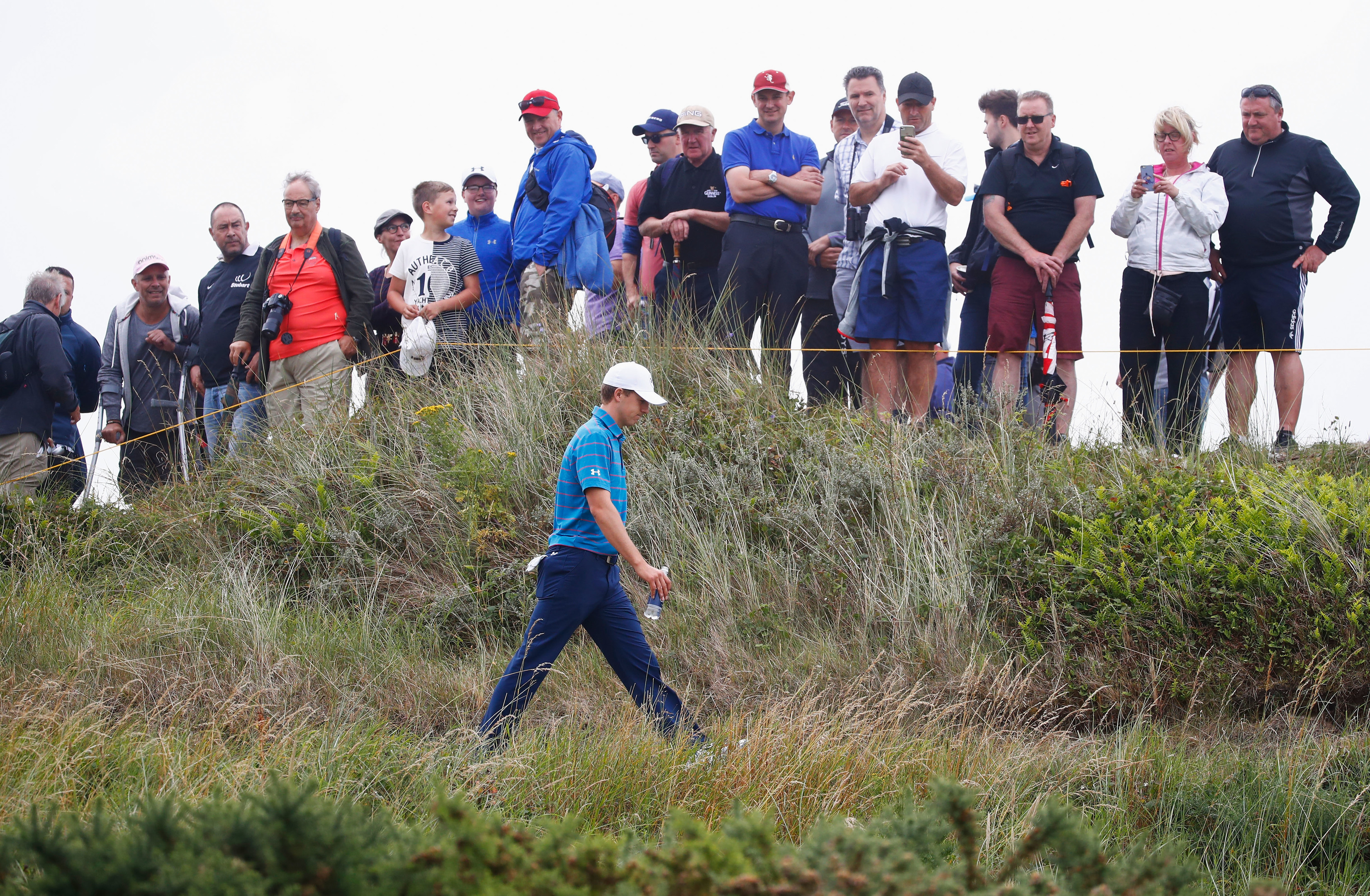 The five players selected from the 156 in this year's wild guess…
Jordan Spieth
Birkdale is not a bombers' course; it suits players who plot their way around, hit good long irons, and get the ball in the hole. Spieth is the player (maybe Alex Noren as well) in the world's top 10 who best fits this profile. Showed he could play in poor weather at St Andrews, when he probably should have won, and although he hasn't putted as well this year as he did in 2015, if he gets the pace of them quickly there's little to fool you on Birkdale's greens.
Rickie Fowler
Friday's forecast is rain and wind, getting progressively worse as the day goes on. Fowler is out at 8.25 am in the second round and he's pretty good in rubbish conditions anyway; he had a brilliant round in a real maelstrom at Sandwich in 2011. He can play links, his own slight weakness – holing out – is negated by Brikdale's uncomplicated greens and everyone agrees he's ready. The only issue is why he's been so passive in the last final groups of the first two majors of this year.
Henrik Stenson
There's a trend in history of champions either winning again at Birkdale or retaining the Jug after winning there; Harrington obviously, but also Watson, Trevino, Palmer, Peter Thomson. Stenson's maybe as good a chance we've had for a repeat champion since Padraig, given that Rory McIlroy missed 2015 with his five-a-sides ankle. The Swede hits the best fairway wood (or metal) in the game, and you can live without driver, his major issue of late, at Birkdale.
Matt Fitzpatrick
A quiet year compared to his compatriot and friend Tommy Fleetwood so far, but if there's a Englishman to win on English soil for the first time since Tony Jacklin in 1969, it could the Yorkshireman rather than the Lancastrian. Again, a superior course plotter, a good long iron player, and he putts well. Possibly the most talented of this new generation of young players wearing the St George's cross.
Zach Johnson
2015 was no fluke; Johnson is an exceptional grinder in tough weather as it was on the final day at St Andrews. His lack of length means so many places on the PGA Tour are really out of his range, but he may have found an unexpected niche in these challenging conditions where he can play under the weather, like Greg Norman did so effectively for three rounds in 2008 before he ran out of steam. Was T-12 in defence of the Jug last year, and T-5 last week in the John Deere.