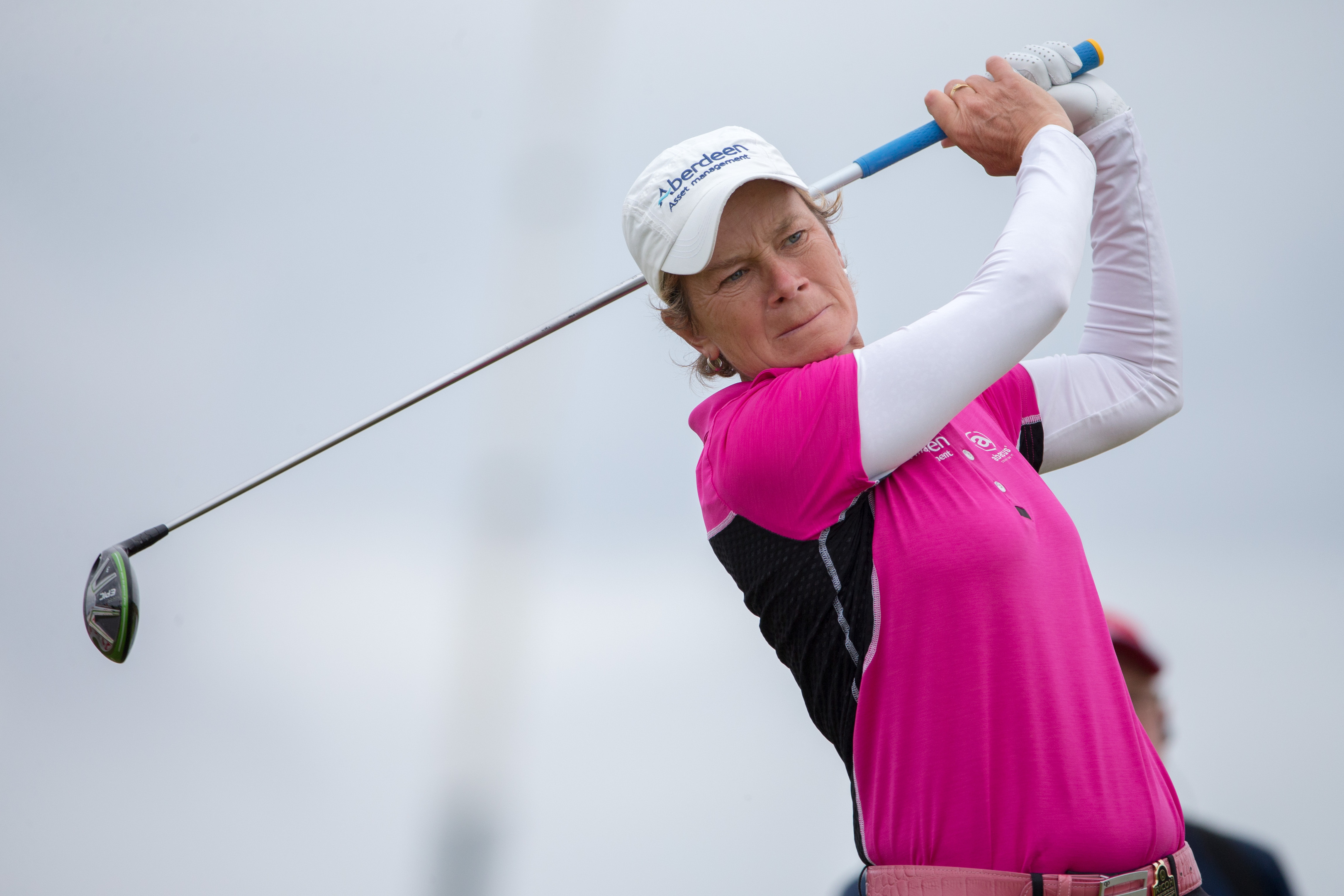 Scotland's Catriona Matthew will make her ninth Solheim Cup appearance for Europe after all as an eleventh hour replacement of the injured Suzann Pettersen.
The 47-year-old Scot was meant to be a vice-captain only for Annika Sorenstam in the matches at Des Moines Country Club in Iowa this weekend, but had been practicing with the team in the early part of the week with Pettersen struggling with a back injury.
Matthew, who has just eight losses in 33 games over eight Solheim appearances, hadn't done enough to qualify for the team this year but was named as first alternate by Sorenstam.
Her experience in the format – her singles record is the best by any European player in the event – made her the obvious choice as back-up. She has played on three winning European teams, in 2003, 2011 and 2103.
Pettersen suffered a slipped disc while at home in Norway last week and despite intensive treatment was still experiencing severe pain.
"I have made this extremely difficult decision to help the European team and give my team mates the best possible chance of success," she said.
"There was no guarantee that I would be fit to compete on Friday morning and I did not want to play unless I was able to give 100 per cent. I truly love The Solheim Cup and I will stay and support my team this week in whatever way I can."
Pettersen was expected to get a hostile reception from the US crowd – over 120,000 tickets have been sold for the event – due to her part in the "concession" controversy from the last Solheim Cup in Germany two years ago.
Sorenstam said, "It's unfortunate that Suzann has to withdraw due to her back injury. The Solheim Cup has been such an important part of her career.
"It was a very tough decision, but I am proud of her and she will still be a leader this week.
"Catriona is a proven Solheim Cup performer who will be able to step right in and play with anybody. She's ready to go."