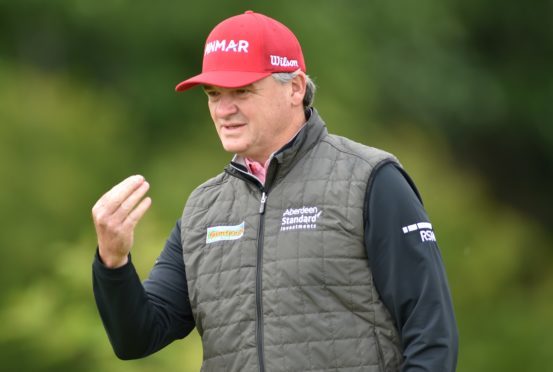 Paul Lawrie's nagging foot injury will mean the 1999 Open champion will miss the 147th Championship at Carnoustie and the Scottish Open, and is even endangering his future career.
Lawrie confirmed at the weekend he had withdrawn from the Irish Open in two weeks, the first time in his career he has missed that event. He confirmed on Monday that he had withdrawn from all events for the remainder of the 2018 season.
He has never missed a Scottish Open – sponsored by his long-time backer Aberdeen Standard Investments – and has played every Open since he famously won the Claret Jug 19 years ago.
However the foot and back problems that have plagued him for the last couple of seasons have worsened and the 49-year-old admits that he's growing ever desperate to find a solution.
He admitted that "frustration has gone" about the injuries and he was tending more towards resignation.
"I'm not going to say I'm about to stop playing completely but it's not great," he said. "It's been a while now since I've been able to play 18 holes without feeling any pain.
"I was planning on playing the Irish, Scottish and The Open, but that is not going to happen now.
"I've not hit any balls since the Scottish Par 3 Championship. My plan was just to leave it for a few weeks and see how it feels after that. It's no better, to be honest."
The thought of missing Gullane or Carnoustie is anathema to Lawrie, but it illustrates the seriousness of the problem.
"The injuries have become debilitating, to the point where I am not able to compete at the highest level.
"I don't think I have ever missed a Scottish Open since I came out on Tour. This year was the first week I'd missed (the BMW PGA Championship at) Wentworth since I first played there in 1991 as a PGA player.
Lawrie has had the foot issue for several years, even dating back to his last Ryder Cup appearance in 2012. He has consulted several specialists, including the German doctor Hans-Wilhelm Müller- Wohlfahrt who found a solution to Jose Maria Olazabal's injury problems, but to no avail.
"On the flat, there's not a problem but any sort of hill and man, it's sore. I am certainly struggling.
"I spoke to Fraser Mann at the Par 3 Championship and he told me about a guy, a specialist he went to see years ago when he was almost quitting with his back and foot. So, I'm going to see him and see if he can help me.
"One of these guys might just come up with something. He's based in London but comes up to Edinburgh once a month apparently to see people. I'm waiting to get his number and hope he might have a magic cure."
Lawrie badly wants to get back out playing for those who have backed and supported him down the years.
"Frustration has gone, to be honest," he said. "A while ago I was getting frustrated because I wanted to practice and get back into it, but I think I've gone past that now.
"I want to play. I've fixed up deals and contracts for this year and I'm not playing, I've been supported by some of these people for a long, long time and I feel bad about that because they are paying me to be wearing their logo and I'm not out there."
The hope is now that prolonged rest and treatment will allow him to come back when he qualifies for Senior golf, turning 50 on New Year's Day.
"Hopefully the break will allow me to come back next season as strong as ever. As well as rehabilitation the time away from the course will allow me to spend additional time working the juniors in my Foundation programme, which is dear to my heart."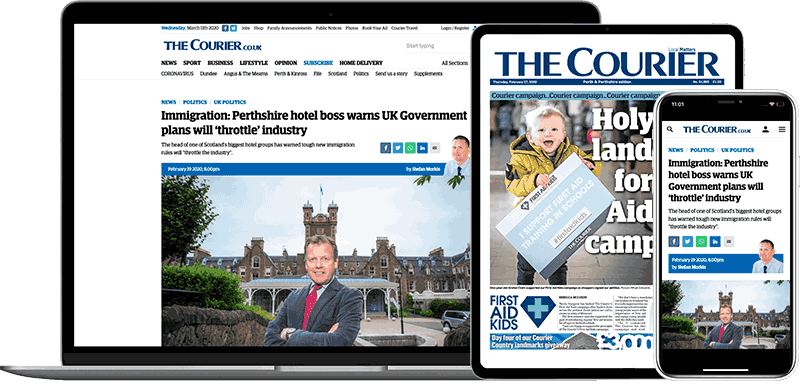 Help support quality local journalism … become a digital subscriber to The Courier
For as little as £5.99 a month you can access all of our content, including Premium articles.
Subscribe