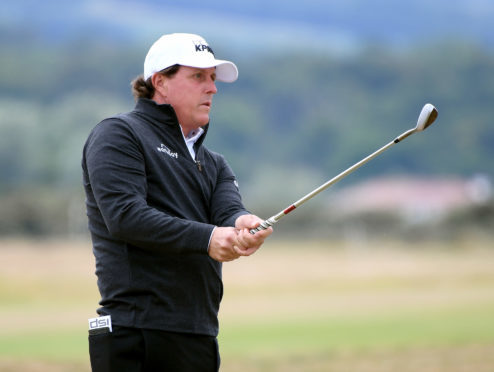 Phil Mickelson was contrite, properly publicly apologetic at last for his "dumb mistake" at the US Open, and enthusing about Carnoustie and the Ryder Cup.
His par 70 at Gullane, way off the pace in the Aberdeen Standard Investments Scottish Open on the fast running fairways and soft greens was almost an afterthought.
Rediverting his putt on the 13th green at Shinnecock Hills on Saturday was "the worst moment in a 25-year career", he admitted, and his contrived explanation afterwards also down to being "passive-aggressive".
"I do a lot of dumb stuff," he said. "I made a big mistake there and I wish I could take it back, but I can't do anything about it now other than just try to act a little better.
"It's actually been easier to deal with because this was my own fault, and the (critical) articles and things, the backlash, that was my own fault."
He did feel it was time to move on, however.
"If you want to focus on the worst moment in a 25-year career…there have been maybe four or five really bad moments, and it's easy to focus on those," he continued.
"I have these moments where I'm in a cloud, mental lapses if you will, I'm not really sure what I'm doing and not really aware of the moment, and I've done that a bunch in my career.
"It took me days (to calm down). The way I show anger is not the traditionally accepted way of throwing clubs and berating the fans and marshals. I tend to be a little more passive aggressive in my actions, and that was kind of what I was doing."
Mickelson spent some time this week both at Carnoustie and at Golf National in Paris, the Ryder Cup venue, and was blown away by both.
"Carnoustie was incredible," he said. "I was really excited with my time there because I think I got to see Carnoustie for its greatness. It's firm and fast, and the bunkers were in play and very hard to avoid.
"The first time I ever played it was '99, the course wasn't setup its best, and this week it is. I think it will be one of the best Opens."
Golf National is "phenomenal", he added, for the fans.
"It's got the best viewing of any golf course I've seen, as well as the risk/reward," he said.
"The last four holes are spectacular, I think it is going to be some of the best viewing and best environment for the end of Ryder Cup Matches.
"I would expect that the European side would try to set it up in a way that they thought was advantageous to them."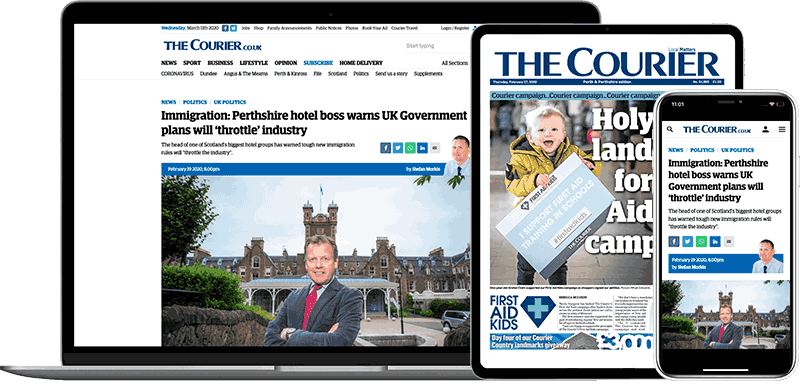 Help support quality local journalism … become a digital subscriber to The Courier
For as little as £5.99 a month you can access all of our content, including Premium articles.
Subscribe