Thomas Bjorn is going on the "tried and tested" evidence of the past in giving Sergio Garcia a wildcard for the Ryder Cup in Paris later this month.
But in fact, Bjorn is setting entirely new standards in what amounts to the form reasonably assumed to be worthy of a wildcard pick. Low standards, that is.
Sergio missed the cut in all four majors this year, and he will become the first player on either side ever to do that and still get a wildcard. Not only that, his immediate "current form" record is the poorest on record on either a European or US team this century.
It's a huge gamble, even given Bjorn's assertion that Sergio is the "heartbeat" of Team Europe. Ian Poulter, Henrik Stenson and Paul Casey are Bjorn's other wildcard choices.
Garcia has one top ten – a tied eighth, in France, on the host course – since the Masters in April. His next best finish was a tie for 12th in the BMW International event in Germany. Other than those, he has no more top 20s and missed the cut in seven of the 12 events he played in.
No-one's ever had a worse recent record yet got a wildcard. The closest on the European side was Ian Poulter in 2008, but his sole top ten that year was runner-up behind Padraig Harrington in the Open at Birkdale. Every European wildcard pick since 2002 has had at least a top five finish somewhere during the summer they were selected, until now.
Garcia does have a long and distinguished Ryder Cup record, of course. Initially, his record was superior to almost anyone who'd played in the event, specifically in foursomes and fourballs, returning 15 points out of a possible 20 in his first three Ryder Cup appearances.
Since 2008, and then 2010 – when Colin Montgomerie omitted Sergio for the only time in his career – his record has been less impressive, just 7 and a half points out of a possible 18, with many more losses (9) than wins (5).
It could be that Sergio's affinity for the event – despite his performances being less spectacular, he is unquestionably a force in the team room – means he plays out of his skin. It'll not be the first time that's happened for Team Europe.
Form is temporary, class is permanent, supposedly. Yet Bjorn should be reminded of Lee Westwood (0-3 at Hazeltine last time) or Steve Stricker (0-4 at Medinah in 2012) to understand even the best Ryder Cup players run out of time in the end.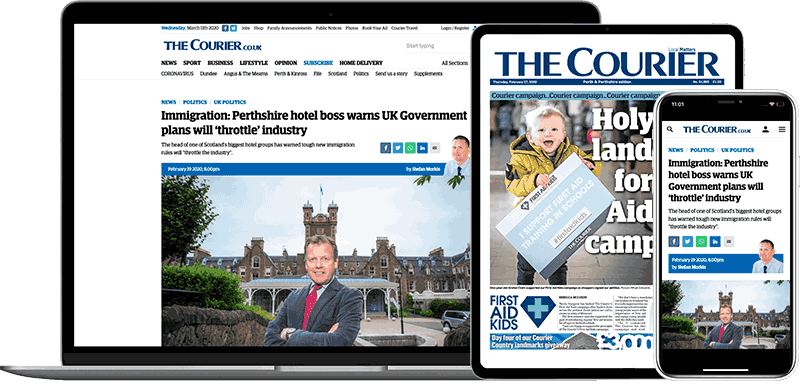 Help support quality local journalism … become a digital subscriber to The Courier
For as little as £5.99 a month you can access all of our content, including Premium articles.
Subscribe