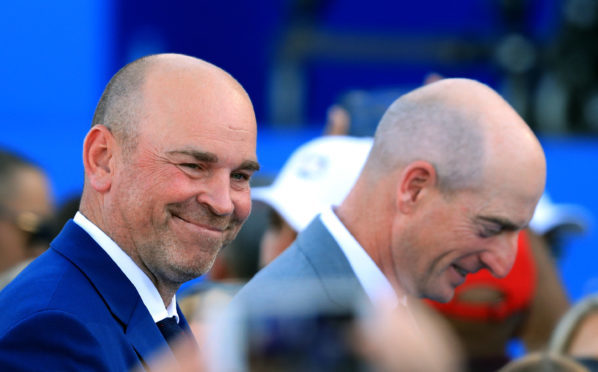 The "greatest US team ever assembled" – proclaimed by the Golf Channel's Brandell Chamblee to general agreement from the US golf media – has been roundly humbled at Le Golf National.
The new revolution of the Ryder Cup TASKFORCE!, instigated by Phil Mickelson's public mutiny at Gleneagles, did even worse than Tom Watson's military discipline. These humiliations on this side of the Atlantic were supposed to have ended, because the US no longer "prepared to fail".
Instead, they were ambushed. From Friday afternoon, when Europe swept the foursomes 4-0, the old failings of the US team were exposed.
Thomas Bjorn's strategy was Europe's old faithfuls, and he was rewarded for that by his experienced wildcards bringing him 9 ½ points, more than half the winning total.
But the US failings are old faithfuls too; a belief that the superiority of their players does not require them to have to prepare effectively or do anything much to adapt to the different conditions in Europe.
They wrongly assume that the Europeans will be intimidated – "I pity anyone who plays us" said Dustin Johnson of a potential partnership with Brooks Koepka – and they concentrate on taking down Europe's top men like Rory McIlroy and Justin Rose only to find that Thorbjorn Olesen, Tommy Fleetwood and Francesco Molinari are serious players as well.
It's the exact same hubris as we used to see before Europe began to turn this old contest around in the mid-80s.
The truth is that the Ryder Cup has settled into a phase where home advantage is massive – but for the special case of Medinah in 2012, every edition since 2004 would have gone to the home team. The US will still be favourites on their own manor in 2020 at Whistling Straits.
The question is whether they can learn lessons to challenge to win in Rome in 2022.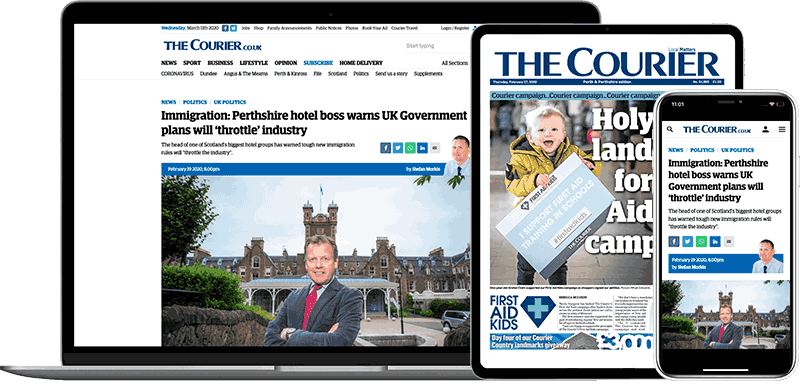 Help support quality local journalism … become a digital subscriber to The Courier
For as little as £5.99 a month you can access all of our content, including Premium articles.
Subscribe