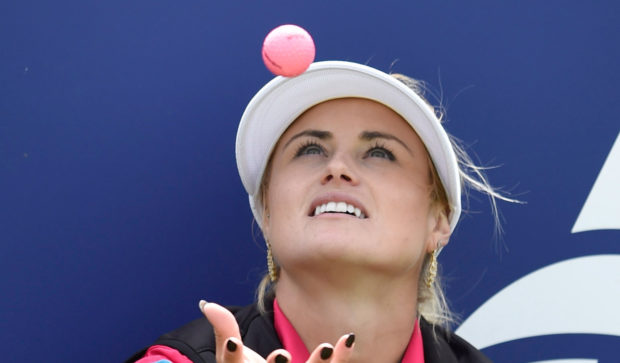 Carly Booth is, somewhat amazingly, still only 27, but seems to have been searching for her own golfing Holy Grail for much longer.
The Comrie player returns today to the site of her breakthrough professional victory, the Aberdeen Standard Ladies Scottish Open, although this time it's just over the wall from Archerfield where she won her native title in 2012, at the Renaissance Club.
That win seven years ago – allied to a victory in the Swiss Open on the Ladies European Tour barely two weeks later – seemed to mark that the girl who won the Dunblane Club Championship at just 11 and was the youngest-ever Scottish professional at just 17 was about to live up to her potential.
However it proved to be a lot more complicated than that. Off-course struggles, swing changes and multiple coaches have had Booth battling for a regular spot on the LET in the last five years.
Another new coach – but a pretty good one – helped her to an encouraging start in 2019, but the last two weeks have meant that her dream of playing in the Solheim Cup at Gleneagles have largely vanished, unless she wins the LSO again this week and Catriona Matthew picks her wildcards on Monday on immediate form.
There are some parallels with 2012, however, not just that she feels in control of her game again but also in her point of entry to the field in East Lothian.
"It's an amazing privilege to be here," she said. "Funny enough, the year I won was the last time I had a sponsor's invite. I won on a sponsor's invite, so maybe it will happen again this year.
"We play once a year here in Scotland, and I have family come and watch. Obviously being my maiden victory in 2012, it's obviously going to be a special place in my heart."
Carly started the year with three top ten finishes, a marked improvement stemming from when she was at the Saudi event on the men's European Tour representing a sponsor and got some advice from former Abu Dhabi champion Robert Rock, who now splits coaching and playing.
"I've known him for many, many years, and I was in Saudi during the men's event practicing," she explained. "I was just working on something… well, I actually don't know what I was working on to be honest, I was hitting a lot of golf balls trying to find my form going to (the first LET events) in Australia.
"He just gave me a nice drill to work on, that helped, and it really just went on from there."
Rock's busy schedule means most of the work has been done via WhatsApp video transfers, but they've been working on swing changes all season.
"It's not necessarily making my good golf better, it's making my bad golf better," she added. "It's still a work-in-progress, but I'm just feeling a little bit more confident and positive over the golf ball, which I think is important."
Carly admits there's been too many consultations about her swing down the years, but that's the nature of golf, she reckons.
"With this industry, there's so many different coaches and there's so much different ways you can maybe say, oh, I should have done this or I could have done that, but at the time I did what I thought was best," she said.
"I also never practiced as hard as I did in 2013 and 2014, and they were my worst years. I mean, how does that work?
"I think a lot of it there is just in your head, really. So I think I just got myself into a better place of mind heading into 2015. Changed coach and I just started enjoying golf more.
"I think because of working really hard, I just maybe lost the enjoyment of it a little bit. So I think it's about balance, really, for me."
There's still self-doubt, however, including an emotional response to missing the Cup at the Women's British Open last week.
"I actually hit the ball really well tee to green during the week, but I just putted terrible. I felt my game was good, I felt I was playing well, and when you want a good result, it's a bit deflating, isn't it, when you come off with 6-over."
Booth has some sympathy with Lydia Ko's recent struggles, the former World No 1 who was also a teenage prodigy but after initial success seems to have lost her game completely.
"Lydia's done so well and people forget that now," said Carly. "We can't all be at the top of our game every week.
"I don't know what she's doing swing-wise but maybe she's going through some changes. There's a lot of things to it, pressure, and it just gets on top of you. Maybe she's just lost a bit of confidence and she's just going through this kind of spell at the moment.
"People don't know what goes on in personal lives, and I know from experience, that can really affect you on the golf course. If you're not in a happy place, how do you expect to be in a happy place on the golf course, too?
"But she's a world-class player. She'll get it back. You've seen some of the best male players out there, they have a bit of a blip and they come back."
For Carly, however, the love of the game is what keeps her going.
"When I've had a bad round of golf, I've thought, why do I do this, why do I put myself through this?" she admitted. "But then two hours later, I'm like, I'd rather have a bad day doing that than do anything else.
"It's just all I want to do. Play."