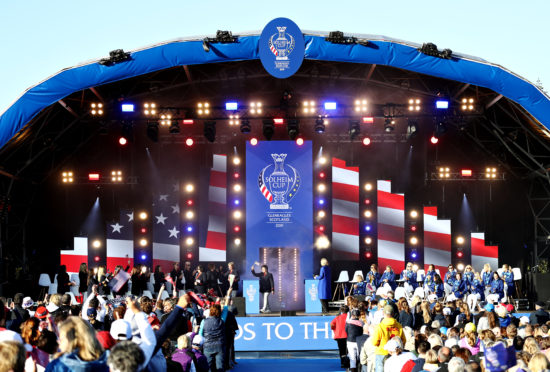 Europe's Solheim Cup advantage is the home soil of Gleneagles, and perhaps the cool of a late summer Scottish morning as today's foursomes get underway on the PGA Centenary Course.
The other factor might be the simple knowledge of the European team about each other, something that has worked to similar effect for Europe in these contests before.
All week Juli Inkster's Americans have been at pains to mention how well they are all getting along as a group, almost as if this was a surprise to some of them. We've heard this at Gleneagles before, of course, in 2014 when Phil Mickelson espoused how great the team spirit was in the Ryder Cup US team room in the palatial hotel.
Three days after that statement, however, the US team were well beaten and Mickelson was infamously throwing captain Tom Watson "under a bus" as team unity was shown to be not quite as he had painted.
Nobody's going to do that to twice-Solheim winner Inkster, who has nothing to prove to anyone as a captain. However she's been handed the youngest and least experienced American Solheim team in nearly 30 years of these matches, and for all her outward faith in their abilities, this format and an alien venue means this is her toughest assignment by far.
Europe's team are not only more experienced, they're also better bonded. Georgia Hall pointed out that she, Charley Hull and Bronte Law had known each other since they were 10, and had played junior golf together all the way to the LPGA and to Team Europe.
Captain Catriona Matthew has been the elder stateswoman of European golf for nigh on a decade and a half, and she has close ties with players like Suzann Pettersen, Anna Nordqvist and Hull, who came into the European team as a teenager and at 23 is playing his her fourth edition already.
Inkster's most experienced – and highest ranked – player is Lexi Thompson, but she has been parted from her minder and partner for all her previous three appearances, the gritty and often grumpy Cristie Kerr.
Brittany Altomare, the rookie taking Kerr's slot, is a similar player to the USA's record point winner in the event, says Inkster, and no doubt that's true. However she can't possibly bring what Kerr even out of form could have brought to the US team, and there was a curious example of the differing ways the US team works to Europe from Inkster when she talked about their pairing yesterday.
"They played together in Canada (presumably the CP Open in August) and afterwards Lexi said `she can really play', which made me think they could play together" said the US captain.
Really? Altomare has been on the LPGA tour for three years and that was the first time Lexi had noticed her? Even allowing for the blinkered focus of top players outside these team events and the bonding exercises over ping-pong and foosball in the team room, it's seems there's a deficit to make up.
The US team did gel in Germany in Inkster's debut as captain, but really only after they were sparked by the incident in which Suzann Pettersen's sportsmanship was called into question. And that team had plenty of Solheim experience behind it.
This time, it's maybe a US team in transition. Which should mean that Europe are favoured to regain the Cup.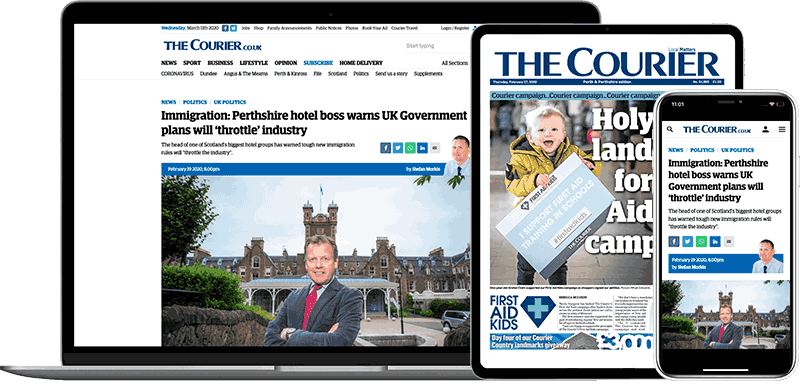 Help support quality local journalism … become a digital subscriber to The Courier
For as little as £5.99 a month you can access all of our content, including Premium articles.
Subscribe