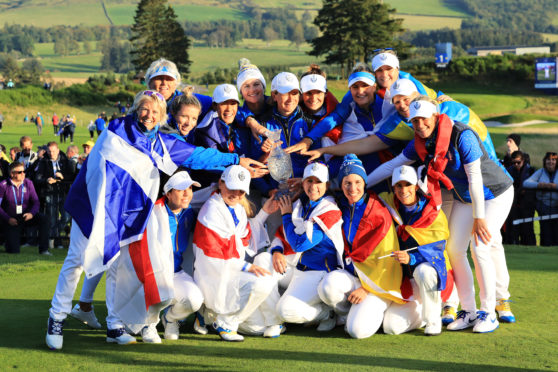 Catriona Matthew cannot improve on winning the Solheim Cup as captain on her home soil – and neither can heroine Suzann Pettersen improve on clinching it for her friend.
The Swede holed the dramatic last-gasp putt on the 18th green at Gleneagles to win the cup for Matthew and Europe, and then promptly announced she had retired from competitive golf.
The Scot's faith in recalling her friend – this was their eighth Solheim Cup together – from a sabbatical after the birth of her first child and the impact of winning in such a remarkable fashion proved to the Swede that it was time to step away.
"I think this is a perfect end for my professional career," she said afterwards.
"I never thought I was going to be here four months ago. To have the confidence from Beany (Matthew) to give me a go, this has to be it. I am completely done.
"It's a dream come true to pull this off here in Scotland, in front of these crowds, for Beany, here at Gleneagles. It doesn't get any better.
"I knew it was close because Beany came up to speak to me on the 18th tee, and I'm, like, `okay, I understand, you don't have to say much'. I'd been in that position before.
"But if it wasn't for all of these girls, (my putt) wouldn't have even mattered. It's an absolute team effort. That it ended up coming down to the 18th, last putt, last shot – it's the ultimate scenario.
"It's the home of golf, Scotland, the big crowds, as big as they've ever been. Beany coming from just down the street. This is the ultimate scenario for winning the Solheim Cup back."
For Matthew, it was also a team effort first and foremost.
"A fantastic moment, a dream come true for me," she said. "All 12 of these players, they played their hearts out.
"We knew it was going to be close today, but to come down to that last putt and for Suzann to hole it is just amazing. But they all contributed a lot. We never would have won it if it wasn't all of us.
"I could barely watch (the final putt) actually. It's far worse watching than playing, then you're kind of in the zone and in the moment, and you've got control over things.
"Watching you just have to faith in the player that's there, and they're all good players. And I had confidence they were going to do it. But when it comes down to that…
"But it's just been a great week. We've had great performances from everyone. Everyone else will remember the last putt, but we had to get there."
US Captain Juli Inkster tasted defeat in the Solheim as captain for the first time, but couldn't have been prouder of her young team.
"I told them afterwards, the sun's still going to come up tomorrow," said Inkster. "It was just great for women's golf.
"Saturday was just a brutal day. And today the sun came out and we saw a lot of great golf today.
"We've had a few tears, and it's okay. But the bottom line is we had a great week, the Europeans played great, and we're going to have a great party."
Inkster is adamant she will not skipper for a fourth time in Toledo in two years' time.
"I'm really happy where I'm at, I've had the honour to do this three times and I'm 2 and 1. I think that's been good.
"But it's not really about the wins and losses; it's about the memories and the camaraderie. It's about making those friendships and making those memories.
"And to be a part of a team is why I do it. That's why I love to do it."
The American team's youngest player Nelly Korda – unbeaten with her sister Jessica over the weekend – paid tribute to the Perthshire crowds.
"I've never seen crowds like that before," she said. "I mean, to have them lined three people deep almost on every fairway, and be so respectful."
Her sister added, "That was really special. To all the fans, I don't know if they're ever going to see any of this, to show that type of support for us, was indescribable, really indescribable."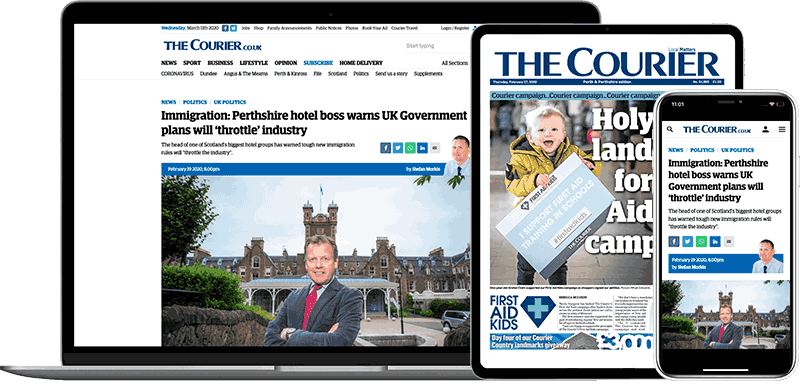 Help support quality local journalism … become a digital subscriber to The Courier
For as little as £5.99 a month you can access all of our content, including Premium articles.
Subscribe