LONG REVIEW: Amazon film on Andy Murray is compelling but does not tell the whole story
By
Stephen Eighteen
November 28 2019, 7.58am
Updated: February 12 2020, 11.36am
"Do you think Picasso would have people filming him doing his best work?" asks Andy Murray during the year of rehabilitation hell that was his 2018.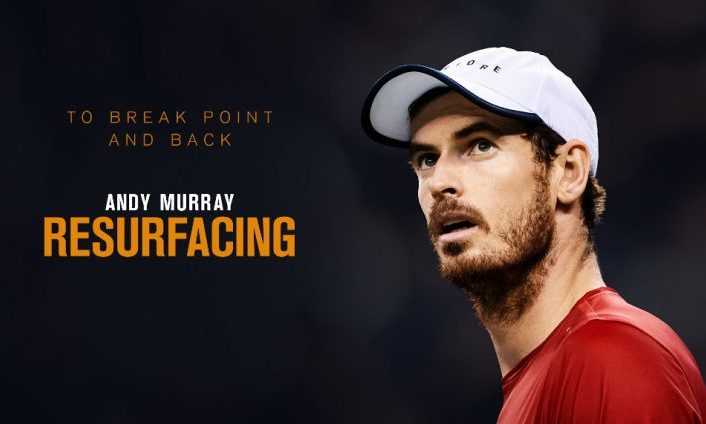 It is July, and the Scot is moments away from a second operation on his right hip in six months, after a procedure in Australia in January failed to relieve chronic pain in the battered joint.
Murray is shocked that a warts-and-all documentary charting his battle with injury commands evidence of his artistry in a hospital waiting room, pen and pad in hand while wearing an oversized blue gown, rather than on an SW19 tennis court, racket and ball in hand while wearing tailored whites.
"I haven't finished yet and I am being asked to show what I have done," the Dunblane-born Murray protests. "And also, I am not in a creative state now. This is not where I show my art. This is some sketching ready for my next piece."
Those of us who have followed Murray's tennis career from his days as a precocious teenager knew better than to believe this.
We can recall 2006, when some in England were desperate to believe the unfounded (and later rubbished) rumours that he wore a Paraguay shirt prior to a World Cup football game, perhaps to justify the hilarious shouts of "Come on, Tim" during Murray's Wimbledon matches. The message here was that the English would never take this young upstart to their hearts as they had their darling Henman.
That they did – and then some – was not just because of Murray's prowess on the tennis court, though two Wimbledons, a US Open, two Olympic golds, a Davis Cup, an ATP Tour finals and 40 other tournament titles certainly helped.
It was because Murray has given a big part of himself to the public, even though it may go against his low-key instincts. He has opened up and let it all out. He has cried, cheered and shown a full range of emotions as well as a criminally-overlooked wit (his Instagram Q&As are vintage), and been outspoken on bigger-picture issues such as drug-testing and female equality in his sport.
What you see with Murray is what you get so, yes, we knew that the protestations in the hospital waiting room were mock and that he was going to reveal his drawing. He turned it over to show a sketch of the All England Tennis Club.
If Murray was right about Picasso then Olivia Cappuccini must have been thinking of Carl Jung when she directed Andy Murray: Resurfacing, this 108-minute Amazon Prime documentary.
Swiss psychiatrist Mr Jung said there is no coming to consciousness without pain, and the agony of Murray's hip is the red-coloured elephant given VIP access into the room for all but the final 15 minutes.
The documentary charts in grim detail Murray's travails from January 2018, beginning with that first operation and continuing through a year of rehabilitation that included an aborted comeback.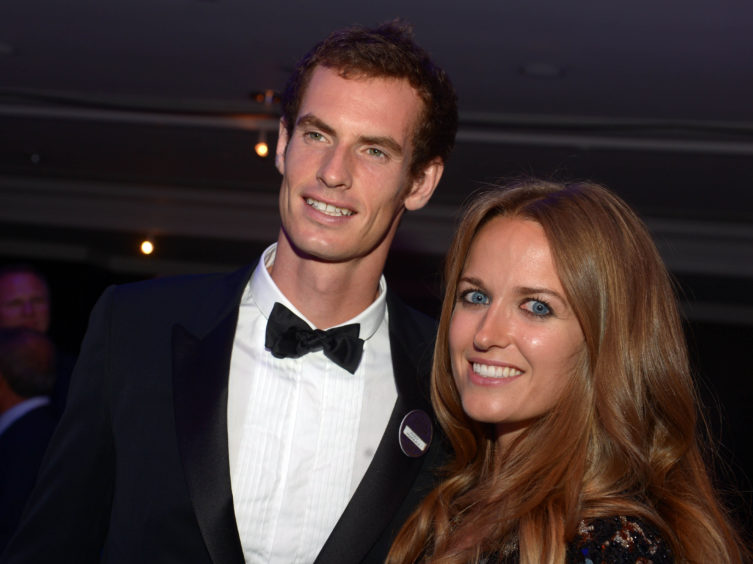 We see plenty of Murray at his home in Oxshott, Surrey. At one point he is swimming and stretching while his wife Kim is out playing in the snow during the Beast from the East in February.
There is lots of behind-the-scenes insight as we get to know Matt Little, Murray's personal trainer, his coach Jamie Delgado and physio Mark Bender, "also known as slender, which is ironic because he's not… slender." That Murray humour again.
We observe a pre-match routine that includes eating cereal while laughing at an old Inbetweeners episode on YouTube, and refreshing honesty is on show as Murray and his coaches all admit that the player can be rather argumentative at times.
Mischievous too, as evidenced by the physical challenges Murray sets up to exact revenge on his coaches. He wants them to "feel some of the pain" that he experiences on a daily basis. It is all good-natured, so don't worry.
By March 2018 he has progressed to practising at the Mouratoglou Tennis Academy in France but the discomfort is clear. Murray will not give in, though, and by June, after a cortisone injection, he is back playing professional tennis at London's Queen's Club and in Eastbourne. This proves a false dawn as the pain continues.
Murray wins first match of 2018 after long-term injury lay off
There are plenty of moments of introspection. "If I do stop playing I don't know what I will do because I have always had structure to my day," says Murray in July, ahead of the operation to "grizzle" a nerve to dull the pain.
Knowing that the toil and these procedures are ultimately forlorn make it a hard watch and the viewer gets little satisfaction in Murray saying he feels a lot better after this operation. We are aware that the fixes will prove to be short-term while probably risking long-term damage.
The most poignant moment comes in August when Murray erupts in floods of tears court-side after beating Marius Copil at the Citi Open in Washington. At 5.09am, two hours later, Murray says: "I was really emotional because I feel like this is the end for me. I want to keep going but my body is telling me 'no'. It hurts and I am sorry I can't keep going." He withdraws from the tournament later that day.
This is Murray at his most raw but, despite his apparent submission, he needs time before he can call it a day.
Incongruously and without warning, Murray then opens up about the Dunblane massacre of 1996 in an audio clip on December 4. He and his brother Jamie were present at the primary school where Thomas Hamilton killed 16 children and a teacher before shooting himself.
Andy Murray opens up on Dunblane massacre and describes tennis as an 'escape'
The sport was his "escape" from this and other personal difficulties. "Tennis allows me to be that child, that has all of these questions, and that's why tennis is important to me," he says.
That Murray proactively talks about a topic that he has previously, and understandably, been so private about perhaps gives an insight into how low he was feeling at the time. It is also a tribute to the documentary makers for winning this level of trust from him.
By the end of December he has decided that the Australian Open in early 2019 could be his final tournament, or perhaps Wimbledon the following summer if he can stay fit enough.
In Melbourne there is plenty of tension ahead of the press conference in which Murray goes public on his career thoughts, and after he gallantly goes down to Roberto Bautista-Agut in five sets in the first round, it seems the filmmakers are, like the tournament organisers who prematurely played a farewell video, willing for this to be the final chapter.
Andy Murray knocked out of Australian Open but hints he's not ready to call time on his career
Murray has other ideas and on January 28 2019 he finds himself at the mercy of Dr Sarah Muirhead-Allwood, the surgeon tasked with resurfacing his hip at London's Princess Grace Hospital. As well as showing Murray anaesthetised inside the operating theatre, the footage takes a gruesome glance at the procedure itself, which may come in handy for future physiological research.
Prior to Murray, no tennis player had returned to professional singles action after undergoing hip resurfacing surgery. The operation is intended primarily to improve quality of life rather than propel a return to the tennis court.
Remarkably, Murray, 32, achieved the latter swiftly and successfully, culminating in a win over multiple grand-slam winner Stan Wawrinka in the European Open final in Antwerp in October 2019.
It is a shame that only the final 15 minutes are devoted to this historic recovery, and that we never get to see the ultimate conclusion due to the timeline ending in July 2019.
It would also have been nice to have seen more of the newly content, at-peace Murray that emerges after the hip resurfacing that saved not only his career but, one imagines, his sanity too.
As a blood, sweat and tears account of a sportsman's career hanging in the balance this documentary is compelling and illuminating.
But the unexpected opportunity to tell the complete story of one of sport's greatest ever comebacks sadly proves a bridge too far.
Andy Murray: Resurfacing launches exclusively on Prime Video Friday November 29

30 at 30: A look at Andy Murray's biggest and best moments as he reaches milestone birthday