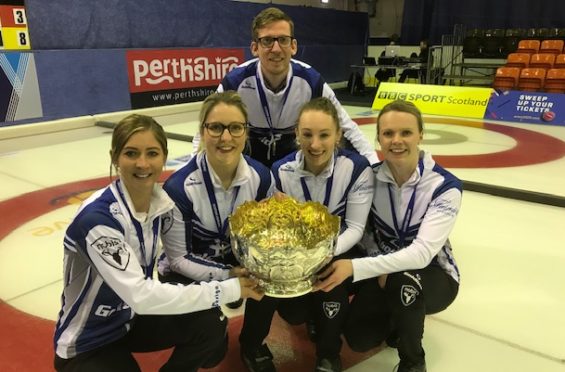 The World Women's Curling Championships have been cancelled just two days before they were due to start.
Eve Muirhead and her Scottish team have been in Canada since the start of the week but won't now get the chance to compete after the World Curling Federation called off the event in British Columbia because of the coronavirus.
The decision was made following a recommendation from the area's Provincial Health Officer Dr. Bonnie Henry and after consulting local public health officials and the event organisers.
Also taken into consideration were national travel restrictions that are coming into force around the world.
World Curling Federation President, Kate Caithness, said: "It's with regret we're announcing it is no longer possible to run this world championship.
"However, the safety of our athletes, officials, staff and supporters is paramount which we cannot guarantee with the fast-evolving nature of this worldwide situation.
"My thanks go to Curling Canada, the Local Organising Committee, the City of Prince George and Northern Health for their prudent advice and input in taking this decision. Finally, my deepest appreciation to our athletes, officials and staff, and to curling supporters around the world for your patience and understanding in this matter."
As well as world medals at stake, the teams would also have been competing for qualification points for the Olympic Winter Games Beijing 2022.
With the event now not taking place the WCF will consider the implications on Olympic qualification and discuss potential changes that will need to be considered with all the relevant stakeholders.
The men's World Championships are due to take place in Glasgow at the end of the month but there is a serious threat over it as well.
The WCF said there would be "an ongoing evaluation".