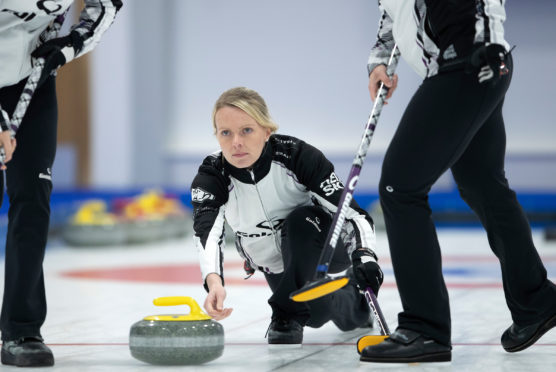 Eve Muirhead and her curling team could have been returning from Canada today with World Championship gold medals in their hand luggage.
The rapid escalation of the coronavirus pandemic dashed those dreams, however, and also wiped out the rest of their season.
Vicky Wright is the most recent addition to the Scottish Championship-winning quartet, taking time out of her career as a general surgical ward nurse, based at Forth Valley Larbert Hospital, to become a full-time athlete on the British Curling elite programme.
Now, with no competitions to prepare for until after the summer, the 26-year-old has decided to go back onto the NHS frontline to play her part in dealing with a health crisis that threatens to overwhelm the country.
Priorities have been realigned and night shifts are about to become the norm again.
"When we flew into Prince George after a few days training in Vancouver we were starting to become aware that the worldwide situation was changing and a few doubts and uncertainty about whether our champs would go ahead started to creep in," said Wright.
"We started seeing other big Canadian sporting events being cancelled and it became more evident then that our champs probably wouldn't go ahead.
"We were out for lunch when we got the e-mail and we went straight back to the hotel and it started to hit home, the combination of the disappointment, but also awareness that public health had to be the priority.
"It was a weird situation and a bit of an emotional rollercoaster and we were absolutely gutted.  But we could see how everything was quickly changing and we knew there were other much bigger priorities than sporting events which are now on the back burner.
"They have to take second place to what is happening just now and when I went into work last week at the hospital it really sank in. There was no world champs and the bigger picture was that helping out at home was more important just now."
When she became a full-time curler Wright managed to keep doing some part-time nursing work when it fitted in around her sporting schedule.
"Being a nurse has always given me a good perspective on life and kept my focus on what is important," she said.
"In my nursing career over the years I always felt it was a privilege to be with someone and look after them when they were unwell and vulnerable and it has always made me appreciate the life I have, being able to work as a nurse which is a job that I love and also compete in curling which is a sport that I love.
"I have always been very lucky that both my work and the British Curling programme both appreciated how important both facets were to me.
"My nursing was full time and I juggled my curling around that, but in July 2019 my curling went full time. Both the NHS and British Curling enabled me to do one shift a week throughout this season. It was something I really enjoyed and I didn't want to lose my skills and it was good to have something else other than just curling, it really kept me grounded."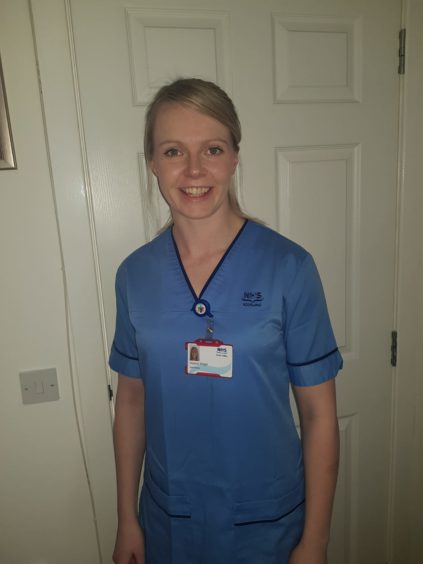 Wright added: "Once I was home I contacted my supervisor and said I was back and could be available to do whatever I could to help. For now I am picking up an extra two to four shifts per week for the foreseeable.
"There is an amazing team spirit on my ward and as public transport is not an option now we are all helping each other out with lifts and childcare etc. so there is a really great team spirit and positive approach from everyone and we are taking this all in our stride and we will all pull together. We are fully informed and prepared so we are ready and it is nice to know that my curling team mates are so proud of me and want to help me as well in any way they can."
When curling does resume, the 2022 Winter Olympics will be a bright light at the end of the tunnel and Team Muirhead will be in a strong position to prepare for them.
A European silver medal at the end of 2019 has been backed up with consistently high performances in 2020.
"This season was great for us and we found our feet from the start and we really settled into our positions within the team and we were all committed to the same goals and wanted the same outcomes," said Wright.
"We started this year with a win at Perth and then followed that up with another win at the Continental Cup (helping Team Europe beat Team Canada on their own ice).
"We felt we were going well and in the right direction and our coach Kristian Lindström joined us in the January and was a really welcome addition and has had to hit the ground running.
"However now it is time to make a difference in a different way and I will now play my part in a much bigger team.
"I am very fortunate that I am getting all the support I can get from the British Curling programme and (strength and conditioning coach) Harry Booker has developed a programme for me around my shifts so I have a routine.
"I find it incredibly important to have a plan and a routine for the week so I can incorporate my training goals around my work. Everyone can benefit from setting themselves a plan of action just now and targets for the next few weeks that they can achieve.
"I love my job and I love my curling so having that balance and flexibility really is the best case scenario for me. It is why I do it and why I need it and I am just so grateful that both parties see the benefits."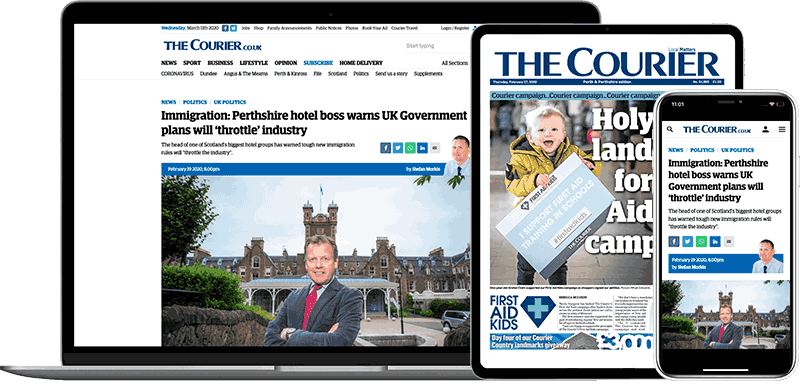 Help support quality local journalism … become a digital subscriber to The Courier
For as little as £5.99 a month you can access all of our content, including Premium articles.
Subscribe