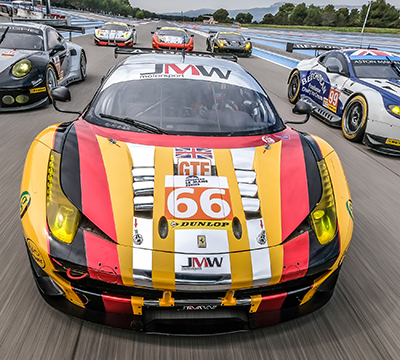 Rory Butcher will be back aboard the Prancing Horse in Ferrari's back yard with a score to settle this weekend.
The Fife racer is in Imola for round two of the European Le Mans Series with JMW Motorsport, partnering Italian Andrea Bertolini and Rob Smith in the Ferrari 458 which took top spot on the podium at the opening Silverstone round – only for Butcher's delight to evaporate with a post-race exclusion for a non-performance enhancing technical infringement.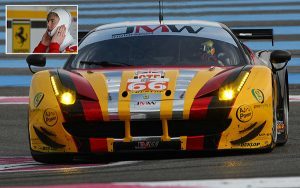 Named after Ferrari founder Enzo and his son Dino, the 4.9 kilometre Imola track east of Bologna is one of the few major international circuits to run in an anti-clockwise direction.
For 29-year-old Knockhill-based Butcher it is a second outing in Italy already this year after the Mugello 12 Hours in March with MJC Racing.
"It's extra special having an Italian as a team mate in Andrea but I've left a roasting hot Scotland for a wet and thundery Italy – there's something not right!" he quipped.
"It's due to be very unsettled over the weekend and there's a good chance we'll be using wet tyres, not necessarily a bad thing as all three of us are confident drivers in the wet."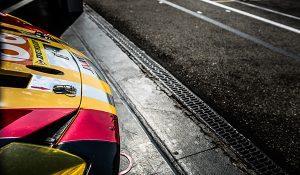 "Imola circuit is steeped in history and is a real driver's track," he added.
"Of course, we have unfinished business after we lost our victory at Silverstone in April, but it's time to move on and focus on what we do best, so hopefully we'll return with trophies."
Qualifying takes place on Saturday ahead of Sunday's four-hour race, being broadcast live on Motors TV.