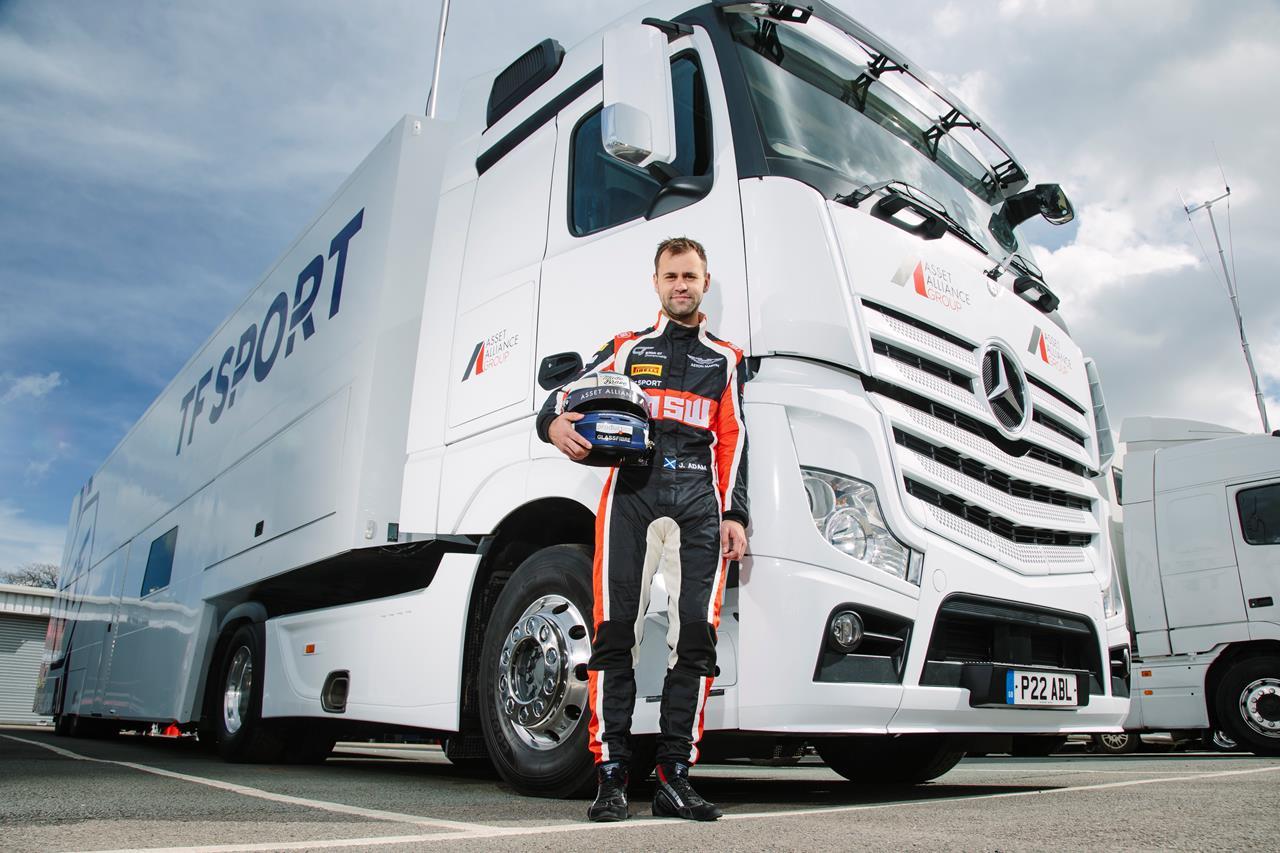 Aston Martin Racing's Jonny Adam says he is better prepared than ever as he gets ready to kick off a triple title tilt in 2017.
The Fifer is heading into a hectic Easter weekend which will see Adam join fellow AMR drivers Darren Turner and Daniel Serra in the #97 Aston Martin V8 Vantage GTE at Silverstone, where the trio will battle for honours in the opening round of the World Endurance Championship.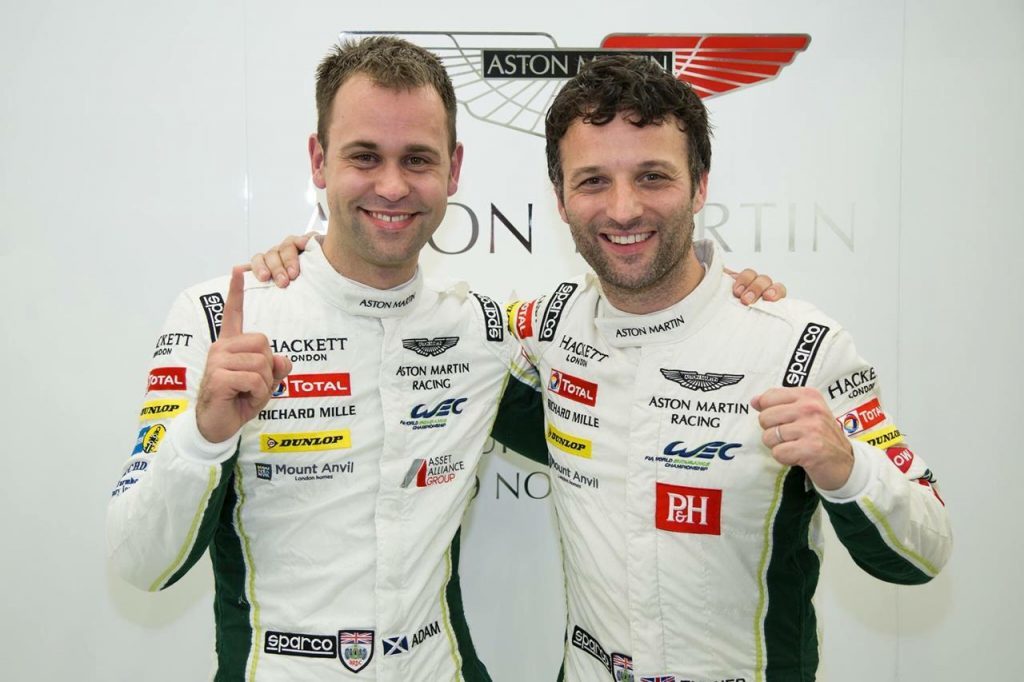 Straight after the Six Hours of Silverstone, Adam will head north to Oulton Park in Cheshire for the opening round of the British GT Championship, with the 32-year-old looking to rewrite the series history books once again.
The reigning back-to-back BGT champion is looking to achieve what no-one has before and retain his crown for a third straight season – and with a settled driver line-up and team in the shape of team-mate Derek Johnston and TF Sport, Adam believes continuity could be the key to achieving the ambitious goal.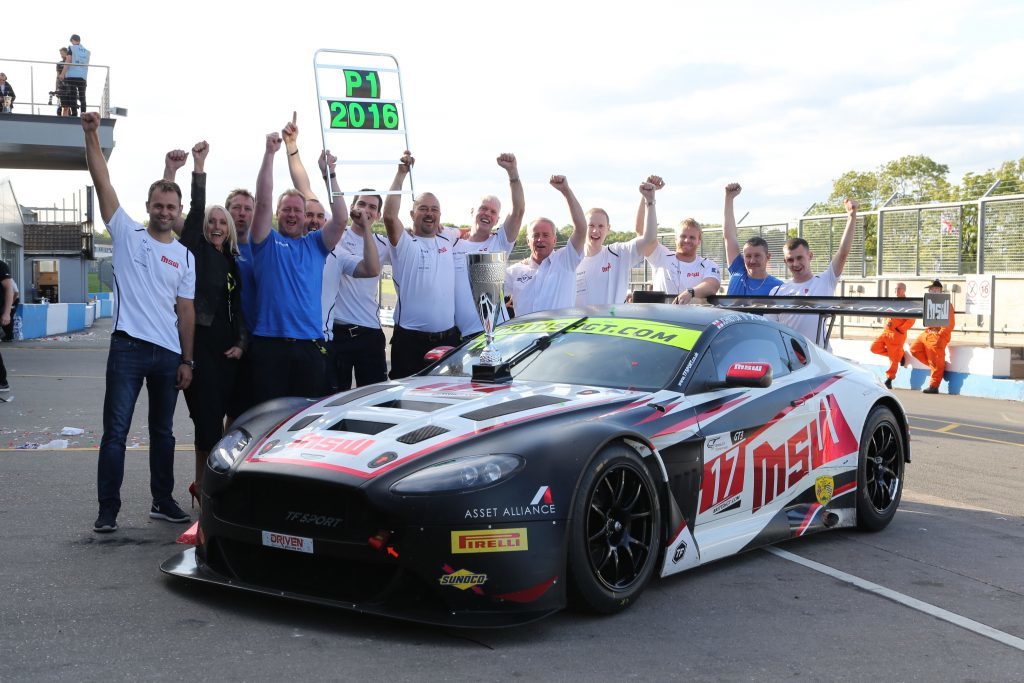 "Easter weekend is certainly going to be a busy one," he said.
"Our testing program during the close season for the World Endurance Championship has been really positive and we've gathered a lot of valuable data.
"Now I'm looking forward to representing AMR once again at our home event, Silverstone, and competing at the very top level of GT racing.
"The competition will be seriously tough again this season with Ford, Ferrari and Porsche all looking to up their game, but we know we have the tools to get the job done if we can deliver on the day and we are aiming for a solid start to our campaign."
Looking to the Oulton element of his busy bank holiday, Adam said: "It's going to be nice rolling out in the Aston Martin V12 Vantage GT3 with the number one on the side again.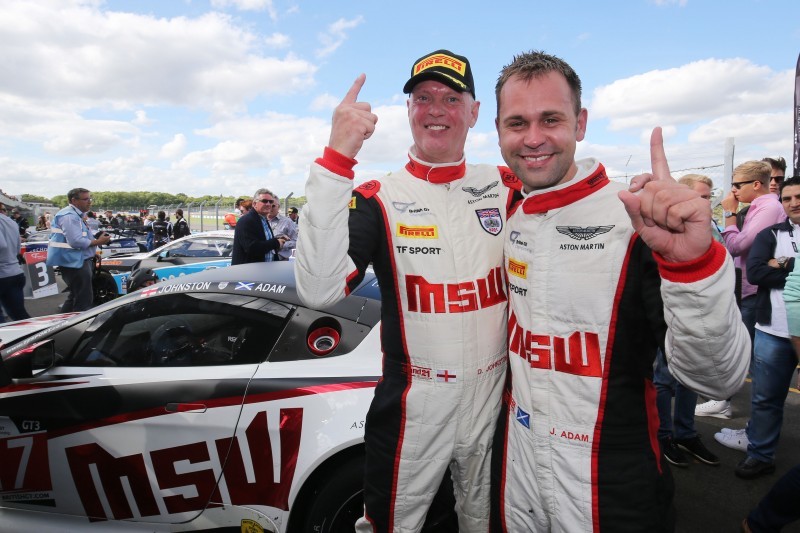 "We know the grid has improved going into the 2017 season so we'll need to raise our game, and with two races on the day it's vital to finish both and get points on the board for our title defence.
"However, we like Oulton as a venue and it suits the car so we can't wait to get started."
After this weekend's outings in the UK, Adam's 2017 European adventures will begin at the legendary Italian circuit of Monza, where he will race with Ahmad Al-Harthy and Oman Racing in the Blancpain Endurance Cup.
His triple campaign has been boosted by the continued backing of long-term sponsor Asset Alliance Group, with the commercial vehicle finance provider extending its deal to partner the flying Scotsman and provide transporter units for the TF Sport team.