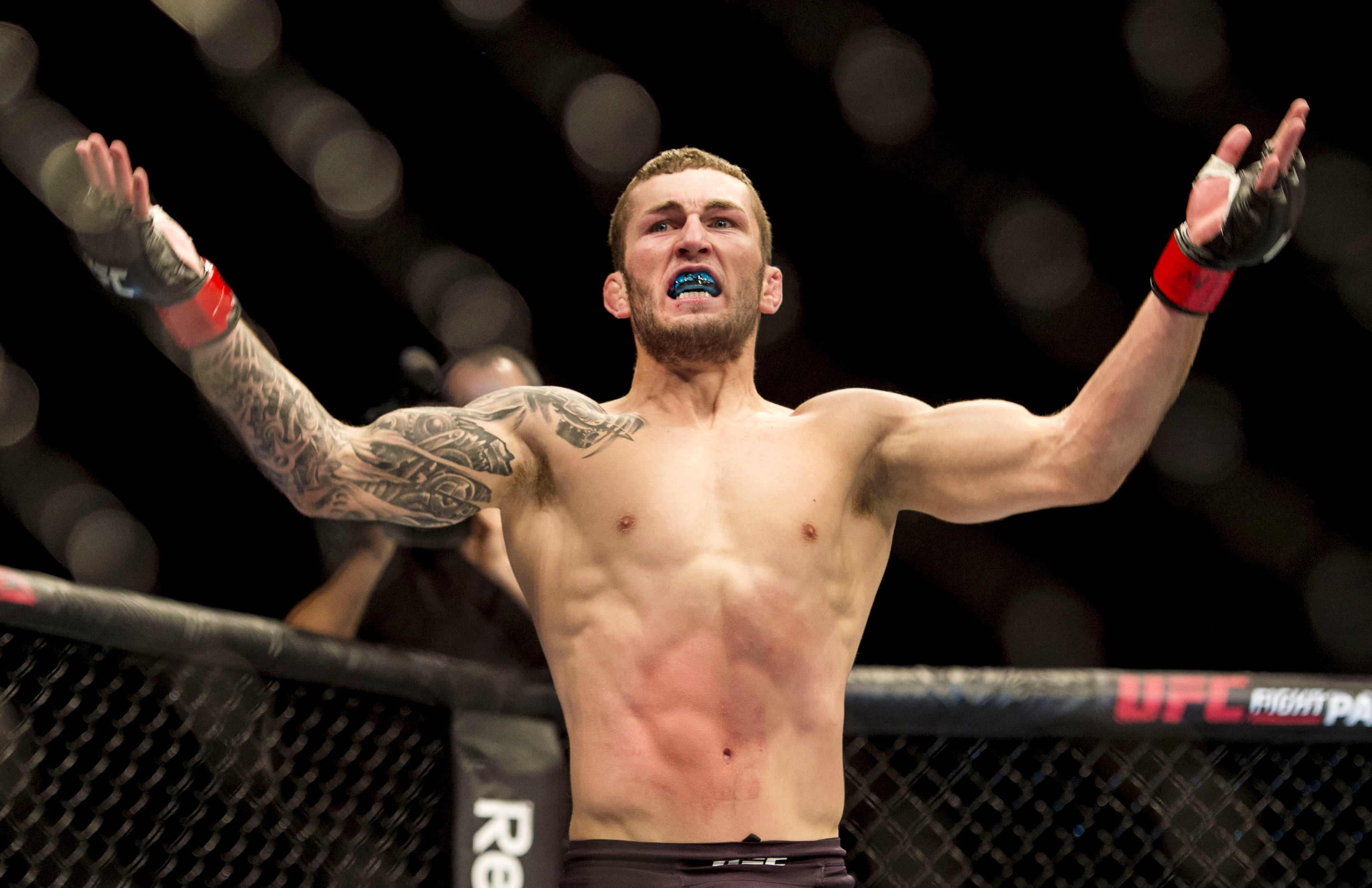 While Conor McGregor spends his time trying to get Floyd Mayweather into a boxing ring, Fife mixed martial arts fighter Stevie Ray is positioning himself for a shot at Ireland's most famous athlete if and when he returns to the sport in which he made his name.
Terms for the cross-over contest between McGregor and Mayweather are understood to be nearly agreed.
The UFC world continues to spin while The Notorious has taken a break to fix up what is being talked about as a million dollar contest.
And by the time McGregor steps back into the Octagon, Kirkcaldy's Ray hopes to have made progress up the rankings to challenge him.
Ray is making his debut in America tonight (the early hours of Sunday morning British time) in Nashville, Tennessee.
And if he can take the scalp of UFC legend Joe Lauzon, not only will he be Britain's leading lightweight, he will also be in with a good chance of a headline fight back in his home country this summer.
Ray is determined to get to the top of the UFC mountain and hopes that the current champion in his weight division is still there to meet him when he gets there.
"Whether it's him or whether it's someone else, there are a lot of ways to make a lot of cash in this sport," he said. "UFC was a huge company before McGregor came on the scene and it will be after he's gone.
"I'm working my way up to challenge for the title whether he's there when I get there or not.
"McGregor's the best in my division and if he's still around I want to be there to fight him."
Be it is boxing or MMA, fighting in America remains one of the big career boxes to be ticked.
"I was scheduled to fight there last July but it didn't happen," he said.
"I've been waiting to get my chance again and it will be brilliant to do it.
"We all want to fight in America. It's one of the hardcore countries for UFC.
"The Tennessee bill might not have the biggest headline match but it's a very good card."
The way Ray sees it, the bigger the reputation of his opponent the bigger the impression he can make.
Lauzon (27-12) has fought 23 times since making his UFC debut 11 years ago and is tied with Nate Diaz, the only man to beat McGregor, for the most post-fight bonus awards in UFC history at 15. In short, he's UFC royalty.
"I'm fighting a fans' favourite," said the 27-year-old.
"Joe's a legend of the sport. He's been in UFC for over a decade. That was the same for the last guy I beat, Ross Pearson
"This could be a good time to get him. He might be on the way out and I feel I'm on the way up.
"It's all about the names you can get on your record. A win could set up big things for me.
"I've got two fights left on my UFC contract. When you've got one left they renegotiate.
"If I win this I'll be five and one and will have two 10-year UFC veterans on my record.
"I could be in a position to say 'let's see some big numbers'."
UFC is effectively the Premier League of mixed martial arts. MMA combines various combat sports and Olympic disciplines, including Muay Thai, boxing, judo, jiu-jitsu and wrestling. A bout can finish in three ways – TKO/KO, submission or judges' decision.
Lauzon has six "submission of the night" awards to his name, which is a UFC record.
Two plus two will probably equal four as far as his "take-down" tactics are concerned.
But Ray, who trains at the Scottish centre of excellence for MMA at Whitburn, believes he has all the bases covered.
"I work on take-down defence," he said. "I'll be ready for whatever he tries.
"November was my last fight and a few months between bouts is fine.
"I train all the time. It's not as if I go up and down in weight.
"I took my first UFC fight at two weeks' notice and there was another at four weeks. I've had seven for this one, which is plenty.
"I'm good for the weight and ready to go.
"I train at Whitburn and we have 50 pro fighters there. There are around 10 who are at UFC level.
"We also bring in boxers, who are not interested in MMA, for sparring."
Lauzon is the only man in Ray's thoughts just now but the prospect of a July UFC show in Glasgow is looming large.
"They're going to want me on the card," he said. "And hopefully I can get a top 15 guy for the SSE Hydro and maybe even headline it.
"I was 23rd in the rankings but I think I'm 32nd now because there are UFC events every week.
"Joe is 20th and a win would take me just outside the top 15.
"A win over Joe will be the start of what could be a really good year for me. I will be asking for a big fight in Glasgow – hopefully the co-main or even the main event."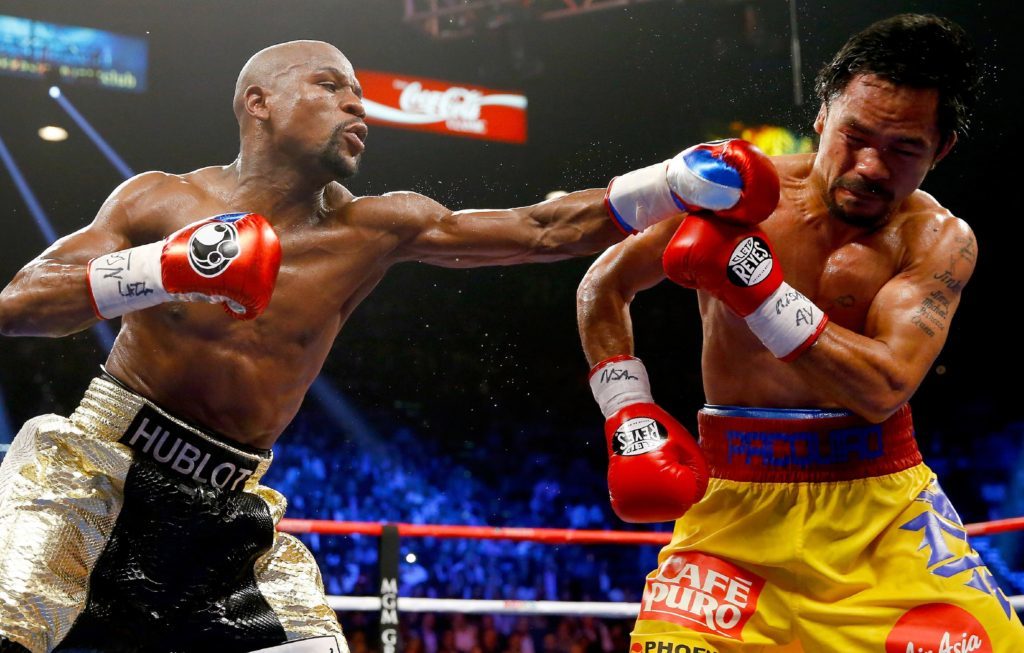 * Not many people will give McGregor a chance if the match with Mayweather gets made.
Ray isn't so sure, though.
He said: "There is a realistic chance he could win. Put it this way, there would be a lot less of a chance of Mayweather winning if it was MMA.
"McGregor is lot bigger and probably hits harder. I can see him landing a big shot and shocking the world.
"It's going to be a billion dollar fight.
"All those people who have been saying it's a mismatch will pay per view for it.
"I would fight a tiger for that amount of money!
"McGregor is a smart business man. Four years ago he was on the dole and now he's one of the richest athletes in the world.
"You always want more and these guys find it hard not being in the spotlight.
"But, on the other hand, when you've earned as much as him do you still want to keep getting hit on the head?"
Watch Ray in action at UFC Fight Night: Swanson vs. Lobov live on BT Sport on Sunday morning.