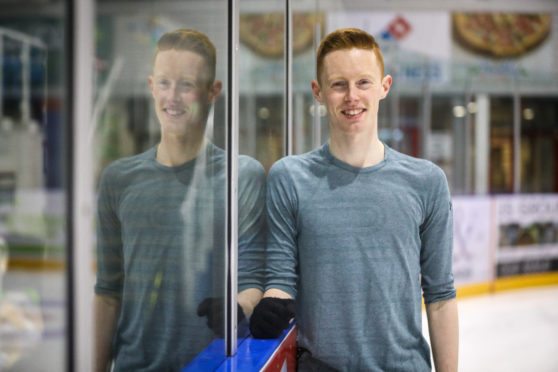 The Jamaican bobsleigh team which inspired a Hollywood movie will take some beating.
But an Irish figure skater would be a strong contender for the second most unexpected Olympics story.
When you come from a country that doesn't have a permanent rink and has never sent more than six athletes to a winter Games, the odds are not stacked in your favour.
But Conor Stakelum's progression since he arrived in Dundee a few years ago has not only surprised himself, it is threatening to thrust a new sport into the Irish public's consciousness.
The 25-year-old who has five senior national titles to his name will be taking part in his second European Championships later this month. Qualifying for Beijing 2022 is becoming an increasingly realistic ambition.
"To my knowledge I don't think there is a famous Irish Winter Olympian," said Conor.
"We're not a big winter sports nation. I think it comes down to not having the facilities.
"I don't know how many athletes were on the team last time (it was five). It wouldn't have been many.
"I'm sure it would be a big deal if I did get there. It would definitely be a first."
Conor added: "I was the first man from Ireland to ever go to the Europeans last year.
"I think Ireland only became a member of the International Skating Union around 2008 (the European Championships have been taking place for well over a century).
"It was around that time that we started to have national championships. So it's all really new. The profile isn't high because there's no real history for the sport. I guess I'm writing it!
"Where to skate is a big issue.
"When I first started (at the age of 12) there was an ice rink not too far from where I lived in Dublin. The rink was in Dundalk. Before that I'd only skated on a temporary, Christmas rink.
"But Dundalk closed down in 2011.
"Then I travelled to Belfast but it was two hours each way so that limited how often I could skate.
"The next decision was to move to Dundee to train with Simon and Debi (Briggs) four-and-a-half years ago.
"At the start I was still at university back home and I'd come over for a week or two at a time. Then I moved over full-time when I finished university.
"Since I moved here my improvement has gone a lot further than I thought it could."
When you look into the Stakelum family sporting history the idea of Conor becoming an elite figure skater becomes less or more likely, depending on your perspective.
There may be a lack of skating ancestry but dad Richard is hurling royalty.
"He won the All Ireland final which is a big thing," said Conor. "It was the first time Tipperary won it in a long time.
"A lot of people know who my dad is, especially in hurling circles. At the moment he's managing a local club as a hobby.
"I wasn't born when he won the All Ireland and I don't remember him playing seriously. He retired when I was really young.
"I've always lived in Dublin but if I'd been brought up in Tipperary I'd have known all about it at school.
"I don't know anyone in Ireland called Stakelum who isn't related. It's a pretty distinct name.
"A few of my uncles were also on the team so we're quite a famous family."
Brother Tom is showing hurling promise but wielding a caman instead of skates was never an option for Conor.
"I gave it a go but I was bad," he said. "Really bad! I didn't have any hand-eye co-ordination.
"We've got an athletic family on my dad's side but it's mainly hurling.
"There must be something in the genes that has been passed down but I've taken it in a different direction.
"It means I can't be compared to my dad."
Dad probably knows as much about figure skating as son does hurling but fatherly advice still proves to be invaluable.
"He's really proud of me because he understands it from a sporting perspective," said Conor.
"He's good with regards mental preparation and that kind of thing. He knows how to support me. He doesn't interfere too much.
"Mum and dad always watch the live streams of my competitions but they've come to Irish nationals and my mum and my sister came to last year's Europeans.
"I'm not as famous as my dad yet but maybe I'll get there!"
Conor isn't targeting a specific place in the European Championships, which take place in Minsk between January 21 and 27.
Continued improvement is his main goal.
"I take every season as it comes but four years ago I was so far away from making the Europeans," he said. "That shows that anything can happen if you keep getting better.
"I know that I can put out a clean program and we'll see where that leaves me. I've had a really good season so far, with a lot of personal bests and solid skates.
"Simon and Debs have been to so many Worlds and Olympics that I trust them to map out what is best for me at every stage. I follow their plan.
"We're a great group here at Dundee. We support each other because we all understand what it's like to compete internationally, and everything that comes with that."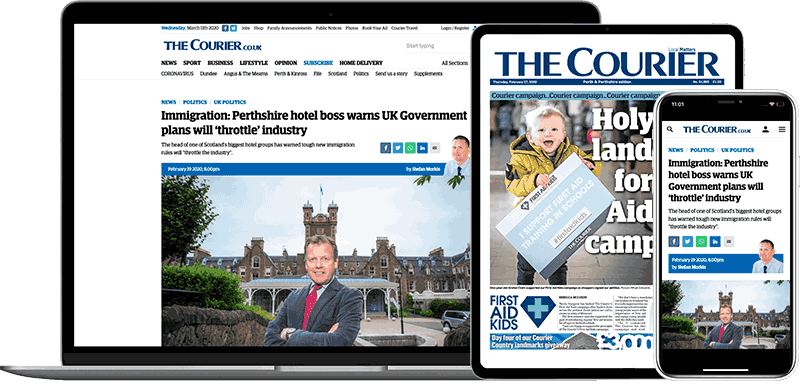 Help support quality local journalism … become a digital subscriber to The Courier
For as little as £5.99 a month you can access all of our content, including Premium articles.
Subscribe