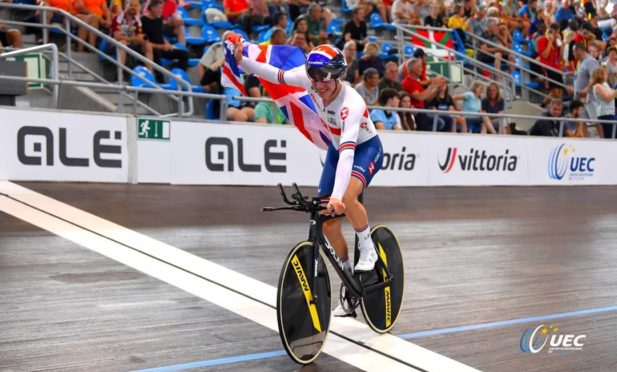 Alfie George is looking to take another big step towards fulfilling his ultimate dream of competing in the Tour de France as he lines up today in the UCI Road World Championship Junior race over 150km of rolling Yorkshire Dales.
The 18-year-old former Dundee High School pupil is now a full-time cyclist after completing a NC in Business at Perth College.
George, who started cycling competitively in 2012 at the Caird Park Velodrome riding for Discovery Junior Cycling Club, has made great progress on both track and on the road ever since.
He was selected for the British Cycling Junior Academy in 2017 and a year later for the World Road Race Championships in Innsbruck.
This has been George's most successful year to date, with the highlight of the track season winning the European Team Pursuit Championships in Ghent as well as picking up a couple of podiums at UCI level on the road.
Now, he will represent Great Britain in Yorkshire against a host of other teams from all around the world.
George said: "I am competing in the men's World Junior race on Thursday.
"A lot of people do road and track, combining both disciplines.
"The track is on the velodrome indoors and it is fast paced with events from 1km to say 20 km maximum in the longer races.
"They are much faster and explosive and are about leg speed while the road races like this week's are a lot longer – my one is 150km.
"There are also hills to factor in as well so it is more about endurance and staying power.
"Yorkshire is super hilly with some really steep climbs which tend to split up the race.
"There is obviously the technical nature of the roads, cycling on country lanes which can cause crashes and things like that."
George added: "My track goal would be to go to the Olympics but I have ambitions on the road as well.
"The pinnacle of that is the Tour de France.
"As a top track rider, you can make a living but the road is really where it is at.
"So being a professional riding on the road is my ultimate dream."
For the moment though George is fully focused on tomorrow's race with his preparations aided by a welcome financial boost.
He said: "I received funding from British Cycling and it has really helped me with things like buying fuel.
"Being based up in Scotland, it is far away from a lot of the races which are often in England and the likes of Belgium, Netherlands and France in the last couple of years.
"So the funding helps with travel costs."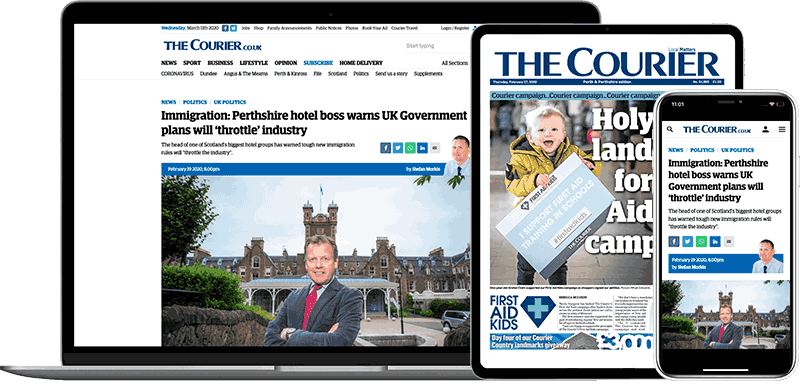 Help support quality local journalism … become a digital subscriber to The Courier
For as little as £5.99 a month you can access all of our content, including Premium articles.
Subscribe