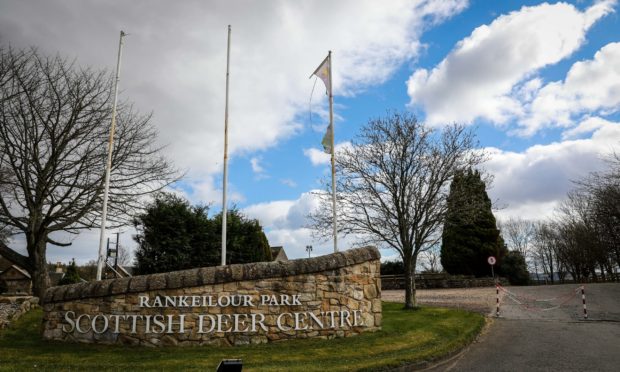 Workers at a Fife tourist attraction have been 'cruelly' ditched by their employer without the chance to furlough.
Five employees of the Scottish Deer Centre were made redundant by owner Edinburgh Woollen Mill two days before the government's announcement it would pay 80% of wages of workers laid off as a result of coronavirus.
Although this includes those already let go, the company has refused to re-employ the staff.
One of the workers affected said he had been cast aside by his employer, despite having been a well-regarded staff member popular with customers.
North East Fife MSP Willie Rennie appealed to Dubai-based billionaire Philip Day company owner to rethink the decision.
Mr Rennie said Day, who also owns several other High Street retailers including Peacocks and Jaegar, is a wealthy businessman worth over £1 billion.
He said: "My five constituents are not billionaires, but they worked hard at the Scottish Deer Centre which Philip Day owns.
"The five redundancies at Cupar could have been reversed without costing Philip Day a single penny.
"But the Edinburgh Woollen Mill still refused to budge.
"I am appealing to the company to have a change of heart for what all reasonable people would regard as a cruel decision."
When the worker who spoke to The Courier asked for his redundancy to be revoked he was told to look for a new job instead.
He said: "I feel the company hasn't cared about me, it has thrown me on the rubbish heap.
"I'm absolutely rooked. I have had to sign on.
"I'm now desperate for employment. I have rent and a car to pay."
The five workers were among 37 employed at the deer centre's animal park, shop and café, which are closed to the public in line with government advice.
A quarter of the staff are still at work caring for the animals and the rest are on furlough.
However, a firm spokesman said that due to a downturn in trade the five made redundant could not be rehired.
He said: "Sadly, they were made redundant at that point because of the downturn and we know those jobs aren't going to come back on the other side.
"What we would have to do is rehire them to put them in furlough but in order to do that we would have to tell the government there is the potential for them to come back.
"That is the difficulty for us."
Edinburgh Woollen Mill also recently made 100 staff redundant in its head offices in Carlisle, Cardiff and London.
It is understood the option of furlough has been refused there too.