REVEALED: First firms at Dundee's Michelin Scotland Innovation Parc to create 100+ jobs
By
Rob McLaren
July 1 2020, 8.02am
Updated: July 2 2020, 9.22am
Michelin Scotland Innovation Parc (MSIP) has agreements in place with three companies which plan to create more than 100 jobs and move onto the factory site this year.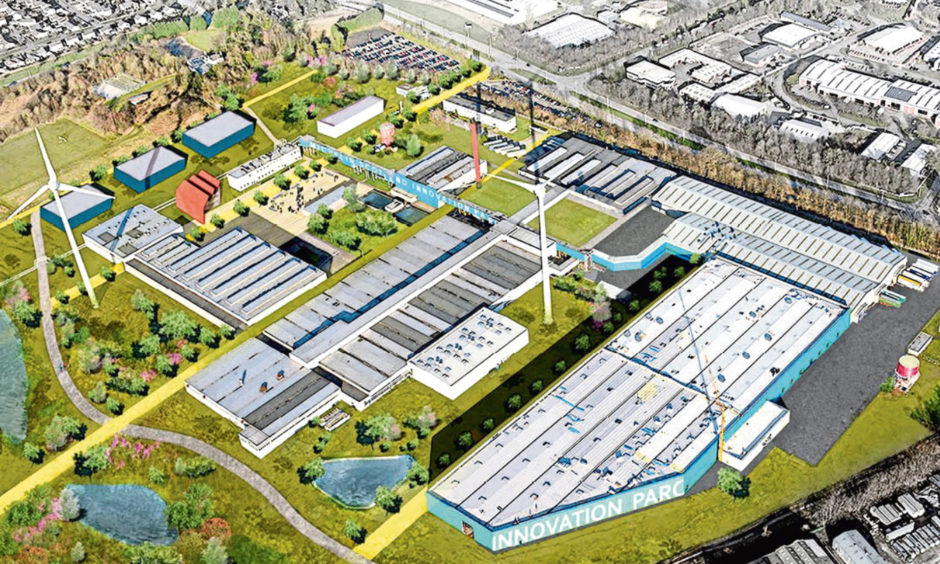 The firms are a specialist in hydrogen and fuel cell technologies, a New York chemical engineering company and an industrial portable battery business.
Meanwhile, battery manufacturer AMTE Power is selecting between Dundee and another location for a large factory that would create up to 300 jobs.
MSIP is also in advanced talks with several other low carbon businesses that could create a further 200 jobs within the next 12 months.
The announcements come just a day after the Michelin factory officially closed after producing tyres in Dundee for almost 50 years.
Video of the final day at the Michelin factory is above this article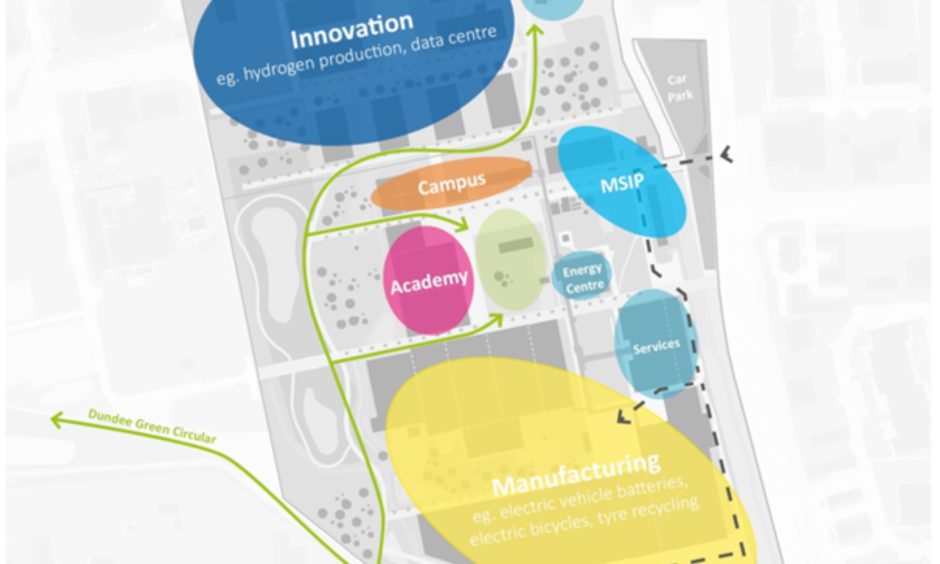 MSIP is a joint venture between Michelin, Dundee City Council and Scottish Enterprise to create a world-class centre for sustainable mobility and low carbon energy on the factory site.
The companies who have signed provisional agreements to be operational at MSIP by the end of the year are:
Arcola Energy, a London-headquartered leading specialist in hydrogen and fuel cell technologies, particularly focused on heavy vehicles applications, including refuse trucks, buses and trains. The company aim to create a new engineering, manufacturing and aftermarket facility at MSIP which will employ 30 people in the coming year and up to 100 in the next three years.
Low Emissions Resources Global (LERG), a New York-headquartered chemical engineering business focused on ground-breaking P-SOEC electrolyzer technologies that splits water into hydrogen and oxygen. It will initially bring 10 jobs to the Innovation Parc, with the ambition to create up to an additional 15 jobs at MSIP over the next two years.
MEP Technologies, which designs and manufacturers high technology battery systems for portable industrial storage and automotive electric vehicle systems, will relocate from its existing Dundee premises to accommodate the growth of its business. It will initially bring 10 jobs to the Innovation Parc, with plans to create up to 10 new jobs over the next two years.
John Reid, outgoing chief executive of MSIP, said: "We want to attract companies that are innovative and leading the way in sustainable mobility and low carbon energy, to develop new products and processes that will tackle the climate emergency head on.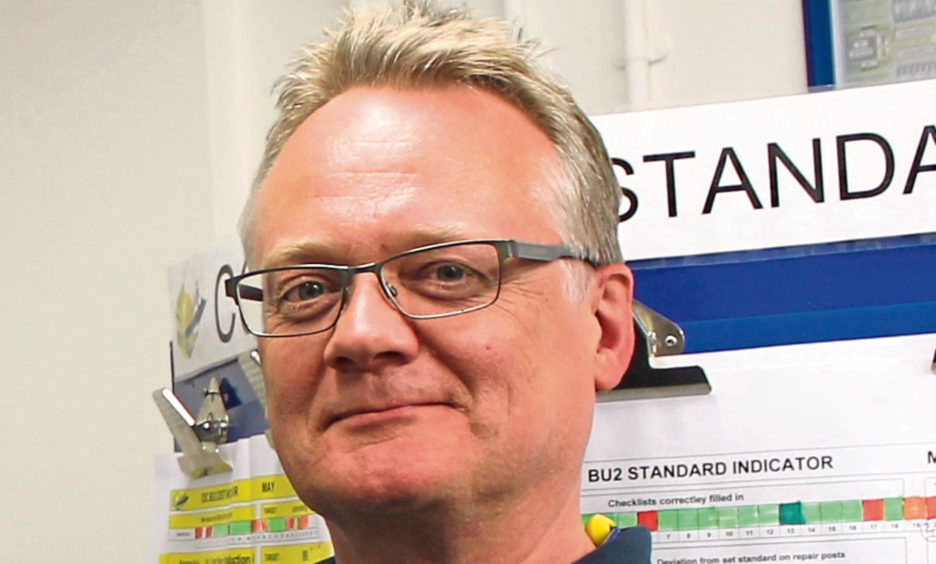 "The companies announced today – Arcola Energy, MEP Technologies and LERG – show a real mix of MSIP's focus.
"They have chosen to locate at MSIP because of the great offer we have. It's exciting news and an excellent start at building a world class Innovation Parc and creating hundreds of jobs in Dundee."
MSIP has also announced that Mr Reid will be succeeded as MSIP chief executive by Greig Coull. Originally from Dundee, Mr Coull has held several senior executive roles in Michelin including at their headquarters in France.
Jeff Olear, executive chairman of Low Emissions Resources Global said: "MSIP's vision to be globally recognized as the centre of excellence in sustainable mobility aligns perfectly with our vision to create affordable green hydrogen to drive that industry well into the future."
Stuart Morrison, managing director of MEP Technologies said: "As a new technology company, why would we be located anywhere else?"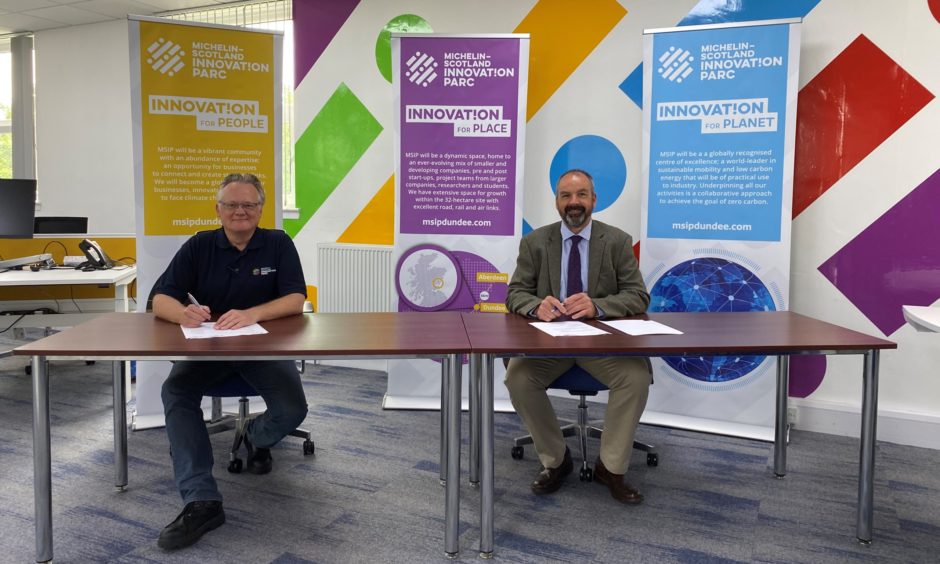 Dr Ben Todd, chief executive of Arcola Energy, said: "We are delighted to see MSIP developing so quickly to become a leading hub for low carbon and zero emission mobility.
"All the ingredients are being brought together to create something truly special at MSIP, which aligns with ever-stronger local, national and international commitments to build a green future.
"We very much look forward to being part of the MSIP journey, as we rapidly ramp-up our activities in Scotland."
The other companies in discussions to come to MSIP operating across fuel cell technologies, conversion of vehicles to electric drive trains and renewable energy.
Infrastructure work to develop MSIP's Skills Academy and Innovation Centre, is to start in the coming weeks.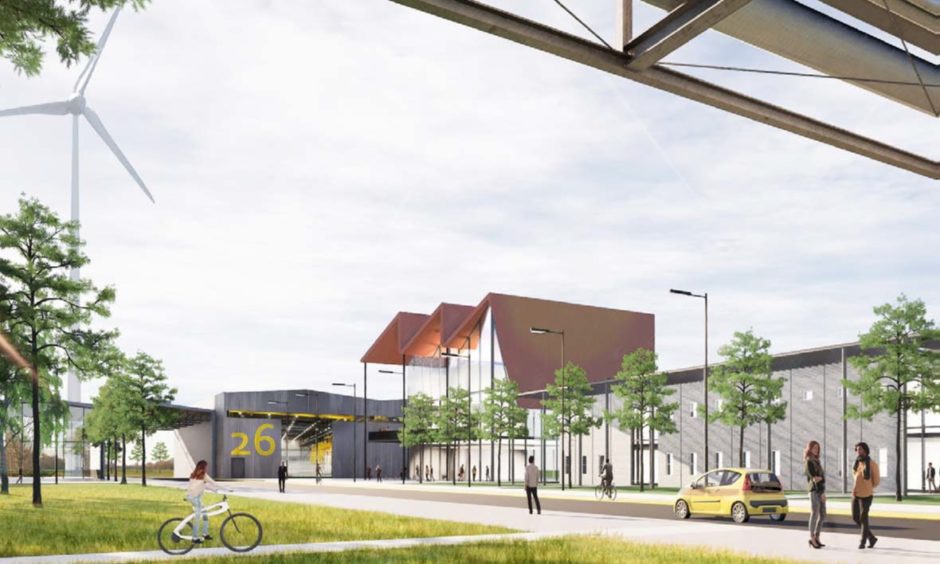 Dundee City Council leader John Alexander said: "These are important milestones in the MSIP journey. What was once an ambitious vision is now becoming a reality.
"The progress so far at MSIP is testament to the genuine commitment and hard work of all involved. However, this is only the start.
"There will be no let-up in our efforts to deliver further employment and investment opportunities at MSIP."
Economy Secretary Fiona Hyslop said: "Ever since the closure of Michelin Dundee was announced in November 2018, we have worked collaboratively with Michelin and partners to secure a long-lasting future for the city's skilled workforce, and for its innovation and manufacturing heritage.
"That legacy – Michelin Scotland Innovation Parc – is taking another and significant step forward with the announcement of its first three tenants, each one an exciting venture that uphold the core values of the vision for the site."
Jerome Monsaingeon, Michelin Group representative on the MSIP board, said: "The Michelin Group made a commitment to the city of Dundee and its people, and the Michelin Scotland Innovation Parc is that commitment made real.
"The MSIP is well-established, with a growing reputation, and I am convinced it will be the catalyst for economic growth in Dundee and beyond."
More Michelin Dundee closure coverage:
VIDEO: Emotional scenes as Dundee Michelin workers leave factory for final time to bagpipes and applause
'We walk out with our heads held high': Michelin's Dundee factory will close today after five decades of production
Michelin Dundee closure: From farmland to 300 million tyres produced in 50 years
Michelin Dundee closure: Companies applying for Michelin Scotland Innovation Project could create 700 jobs