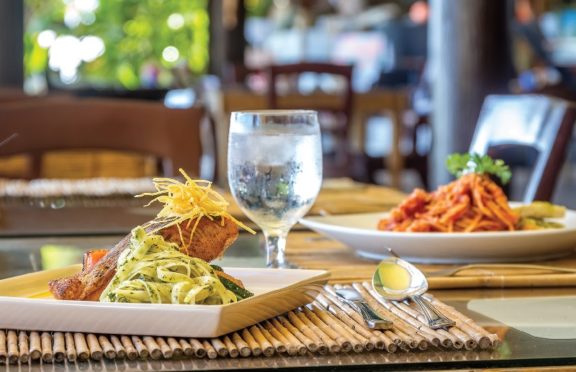 DC Thomson Media is launching the Food & Drink Fund, a unique advertising support initiative and voucher scheme to boost Scottish food and drink businesses as they re-open after lockdown.
Perfect pints in the pub, lazy brunches, delicious dinners – drinking and eating out is slowly appearing back on the menu for Scots as lockdown restrictions ease.
It's great news for both consumers and the food and drink industry, which has been hit hard by the pandemic.
From giving away over 500 free adverts to launching our Back to Business initiative in June, DC Thomson Media has supported all businesses through the challenges of coronavirus. Now we're turning our attention specifically to the food and drink industry.
It's an industry we already have strong ties with; one of our most exciting events coming up this year is Taste of Grampian 2020. Well aware of the devastating loss cancelling this event would be for producers, we're taking it online for a 3-day virtual event from the 18th to the 20th of September.
As well as giving local food and drink producers an audience to sell to, with exhibitor and sponsorship opportunities still available, the event is packed full of activities like live gin tastings for visitors.
But to help food and drink businesses in the meantime, we've launched the Food and Drink Fund.
How it works
Primarily, the Food and Drink Fund will be about sharing a special offer of your choosing with customers. This special offer will be hosted on either the Kingdom FM or Pure Radio website, whichever one is most relevant to where your business is based. Then we'll create a targeted advertising campaign (involving radio, print and digital) to shout about it on The Courier, Evening Telegraph and either Kingdom FM or Pure Radio.
Your special offer will hopefully drive more customers back to your business, but you'll also get a great deal, too.
Here's how: if you qualify for the initiative, DC Thomson Media will subsidise the cost of your Food and Drink Fund advertising campaign.
There are varying options and levels depending on how much money you want to commit, but for example, if you spend £500 then we'll contribute a further £1134 worth of advertising on top of that to drive maximum results from your campaign.
Apply for the Food and Drink Fund
Businesses need to apply via phone in order to be considered for the Food and Drink Fund. Once qualifying businesses have been identified, our advertising teams will be in touch to figure out the right campaign for you and get the ball rolling.
Get in touch with Linda Ruxton on 07801 089409 to find out more.
---
Ts & Cs include:
Businesses must not have undertaken any advertising with DC Thomson Media in the past six months.
Businesses must be located in the Fife, Dundee or Perth area.
Advertising offered through the fund must start before July 31st, subject to availability.
The level of support on offer is subject to change, at our sole discretion.
We may not be able to offer all applications support through our campaign if the demand exceeds the value committed.
Full Ts and Cs can be viewed online here.