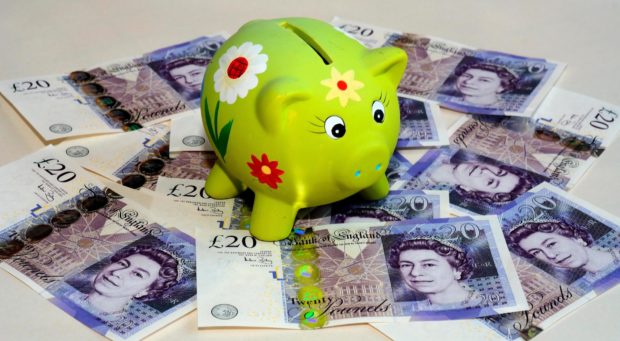 In the midst of a global pandemic there is an understandable amount of concern about all areas of life, including your savings.
Investors are constantly bombarded with information and many do not know what to do or where to turn.
The Courier and The Press and Journal Business Breakfast in association with McKnight Associates, principal partner practice of St James's Place Wealth Management, on Wednesday September 23 will help.
Three speakers have been lined up for the online event, with Steve McKnight, principal of McKnight Associates Wealth Management, and Darren Johnson, head of engagement, investment consultancy, St James's Place Wealth Management, stressing the importance of investors taking a long-term view.
As well as discussing current market risks, they will focus on goals and the dangers of investing emotionally during periods of stress.
Mr McKnight and Mr Johnson will also outline the steps St James's Place will be taking over the coming years to improve people's financial wellbeing.
In addition, the pair will discuss the growing trend for sustainable and responsible investing.
Mr McKnight has more than 25 years' experience in the financial services industry and heads up the team at Aberdeen-based McKnight Associates.
He joined Rothschilds, which later became St James's Place, in the mid- 1990s.
Mr Johnson, based in Cirencester, joined the industry in 2001 and St James's Place in 2007, taking on responsibility for all face-to-face contact between the group's investment division, partners and clients.
He said the job of his team was "taking technical market information and translating it into something interesting and relatable to investors".
The third speaker is Alan Lees, Scotland director for BT Enterprise, with responsibility for all its corporate and public sector business north of the border. He is also chairman of the BT Scotland board.
He will deliver insights from the technology and communications sector, and highlight examples of organisations which have proved resilient – and in some cases are even thriving – despite Covid-19.
BT, associate sponsor for the event, said: "This should be a highly relevant conversation and we hope there will be takeaways and opportunities to consider for all involved."
Tickets can be booked here