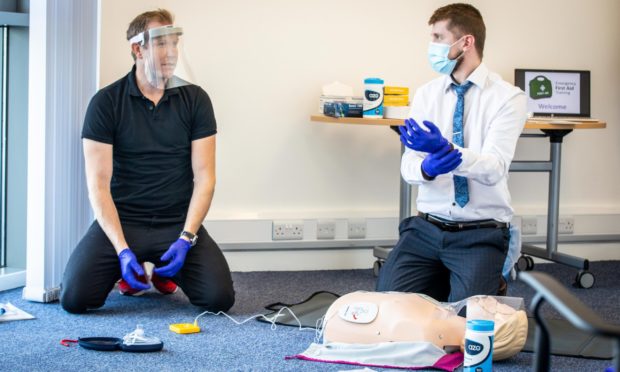 A young training company based in Fife has bounced back from the impact of coronovirus and is targeting further expansion.
Raeburn Training of Kirkcaldy was formed just over a year ago by Sarah and Scott Raeburn, who also own a civil groundwork contracting and housebuilding firm in the town.
This sister venture, Raeburn Construction, was set up in 2006 and currently employs 84.
Ms Raeburn said the organisation had been set up after the firm found there was limited choice in the area for construction training – with a frequent wait to get on courses or a need to travel outwith the kingdom to attend training which increased time and travel costs.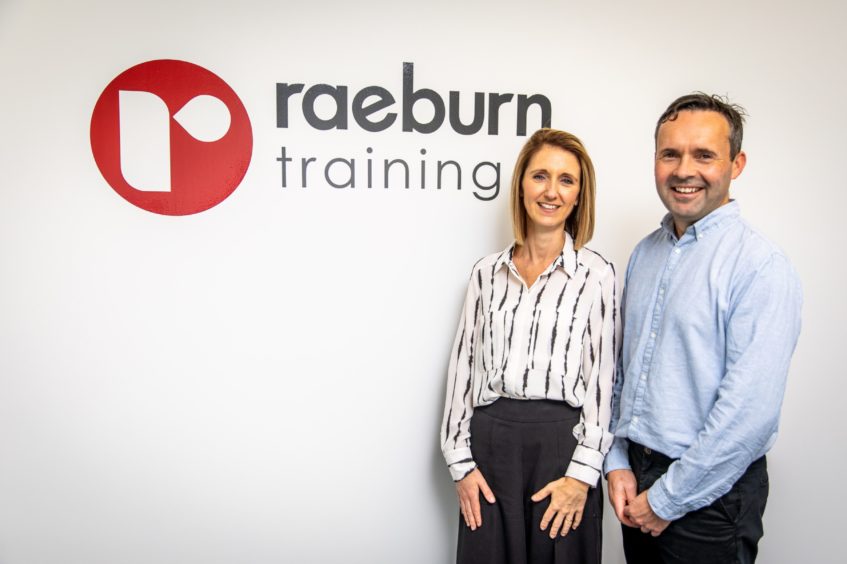 She said: "We met with around 30 companies as part of our market research to understand what types of courses were required across a range of industries and where current frustrations lay and sought to address these in our course and service offering.
"Raeburn Training offers a suite of health and safety training courses that support a range of industries, but also specialises in courses required by the construction sector.
"We deliver training from our premises in Mitchelston Industrial Estate in Kirkcaldy, or at larger external venues or client premises.
"The company has invested heavily in training instructors and accreditations, a computer suite to support both online and Construction Industry Training Board (CITB) approved training and a range of equipment such as manikins, defibrillators, etc to deliver first-aid training in-house."
Raeburn Training currently employs three staff and has three regular instructors, and clients include around 50 companies.
Ms Raeburn said: "We are well supported by businesses, our local authority, employability organisations and candidates who contact us direct to book onto courses to gain new qualifications.
"We have also built a good network of training contacts in the local area who are supportive and I'm pleased to say mostly collaborative.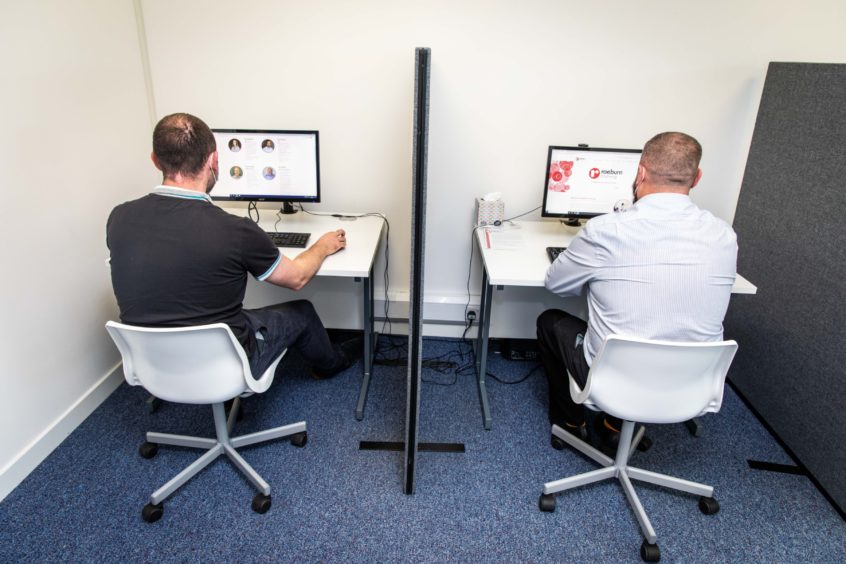 "I think it's important to work together with other providers to improve the offering for our clients.
"If we don't deliver a course in-house, we will source a solution from a nearby provider – ultimately providing a better service for our customers."
Sarah said the impact of coronavirus on Raeburn Training earlier this year had been immediate and severe.
She said: "Companies across multiple industries closed, including construction sites, and business owners rightly concentrated on navigating their way through unchartered territory – trying to protect everything they had and keep abreast of changing conditions in regards to health and safety guidance and funding available. Staff training was not their immediate priority.
"We spent this time interpreting new training guidelines and changes to the various accreditation schemes to ensure when courses were able to resume they would be fully compliant with not only government guidelines but our various accredited bodies.
"The main change to come out of this certainly in the short-terms is the shift in provision to deliver accredited courses virtually for the CITB."
Ms Raeburn said the firm had seen an increase in demand for their range of courses.
She said: "The plan over the next five years is to continue to build the suite of accredited courses on offer, recruit more instructors and move into larger premises."