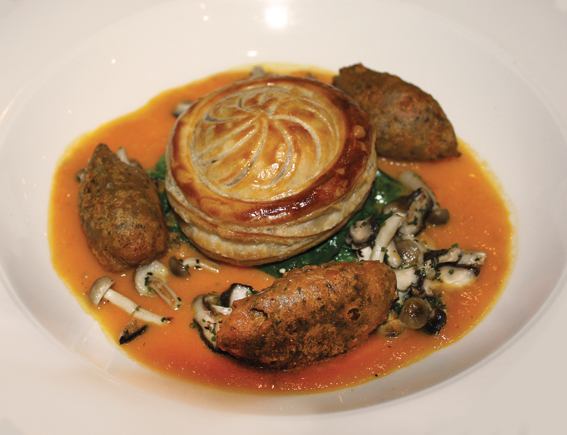 Have you ever eaten in a restaurant with someone else and when their food appears you just want to lean over and grab it for yourself? That was me having lunch with Kay McIntyre at The Playwright because everything looked so good!
Our conversation was really interesting and the food was too. We were eating off the festive menu, but having visited before, I knew that the same level of care and attention to flavour palettes and stylish presentation goes into their food year-round.
For her starter, Kay had salmon ravioli on a bed of clam risotto. The ravioli looked plump full of salmon and was topped with a small knob of herby butter. The risotto was tasty, well-seasoned and rich with clam.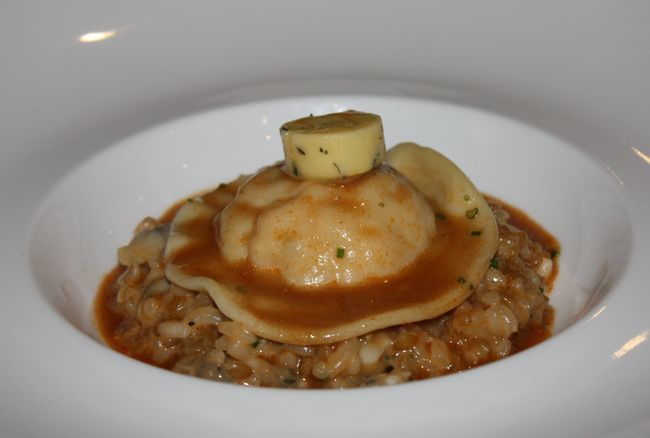 My starter was fregola (a small pasta which is used in a similar way to risotto), topped with a duck's egg, winter truffle and a parmesan twist. There's just one word to describe this starter: decadent. The richness of the egg yolk and the creamy fregola worked well together, cut by the sharp cheesy straw.
And the starters were a sign of great things to come.
Kay's seabream with fennel gnocchi was well prepared and tasty, with winter vegetables to accompany it. My vegetable pithivier (a puff pastry pie, filled with lots of vegetables) came with chickpea pakora and tiny mushrooms, in a tomato sauce. Every inch of this dish worked, although on paper it sounds quite busy.
And that's the great thing about the chefs at The Playwright – they know exactly how to construct a dish that allows each element to shine and work in concert with each other.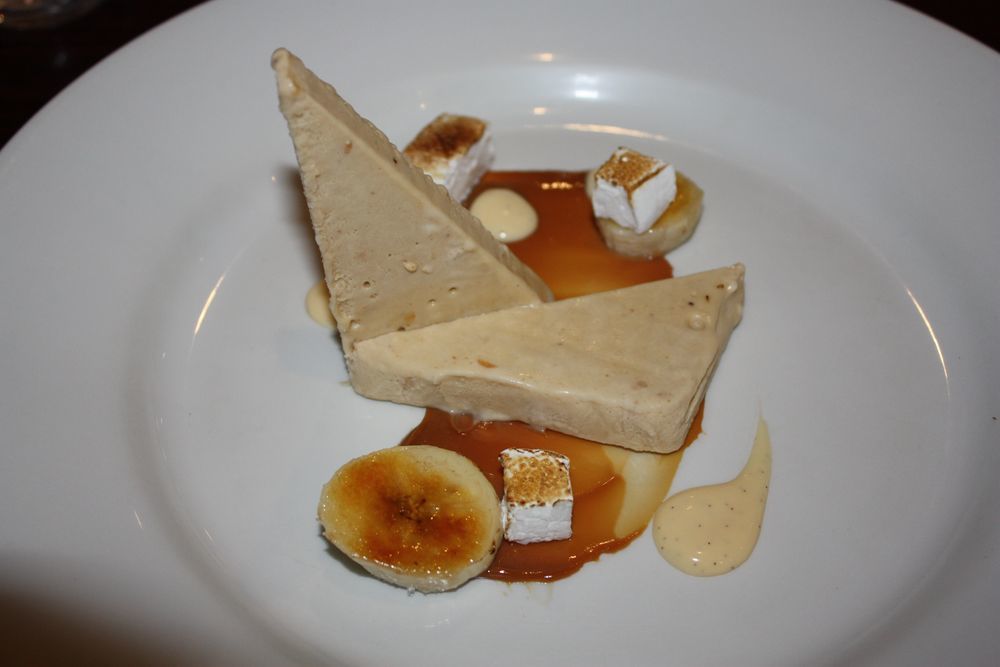 Kay and I picked the same pudding – banoffee peanut butter parfait – and it was the most interestingly presented dessert I think I've ever had. The parfait was very tasty – and the accompanying toffee banana slices just made the difference.
What a lunch! Anyone who is looking for a fantastic meal – whether during the day or in the evening – really needs to try The Playwright.