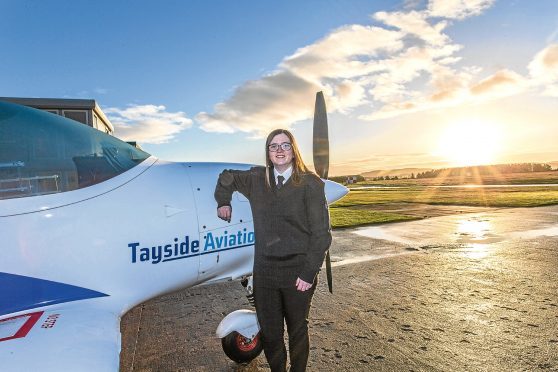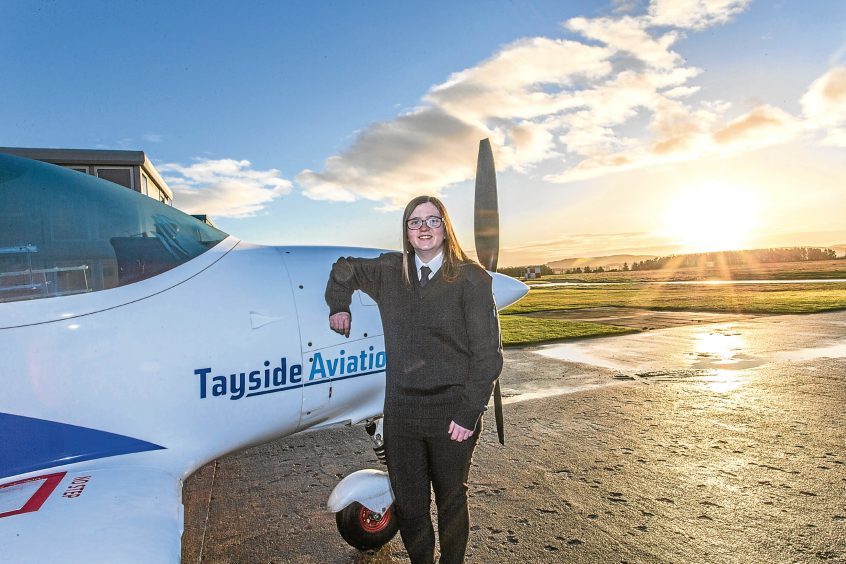 It's one of those dream jobs, but becoming a pilot isn't as pie in the sky an idea as you might imagine.
While getting airborne is not cheap – and standards are high – a pioneering pilot project run by Tayside Aviation is a fantastic way of getting into the industry.
The BSc (Hons) Professional Aviation Pilot Practice programme greatly increases a student's chances of gaining employment as an airline pilot.
Tayside Aviation also runs the new Initial Flight Training (IFL), a pre-entry course for those aged over 17 hoping to join the BSc (Hons) degree programme.
It's 12 weeks long, costs £10,000, and is designed for those with very little or no previous flying experience, as it includes your private pilot's licence.
Abbie Chalmers, 19, from Glenrothes, started the IFL this month and hopes to begin the degree course in April. "Before I started my IFL course, I had only had a 30-minute flying lesson back in 2015 with Tayside Aviation at Fife Airport," she says.
"My interest in flying started around the age of 12 but I never realised it was possible for females to become pilots at that time, so it was more just an interest, where I'd go to Edinburgh Airport and sit next to the runway and watch planes for hours and hours.
"I was 14 when I realised female pilots did exist and that's when I started looking into what it takes to become a pilot.
"I discovered there was a lot of money involved so never really thought much of it again until I had my first flying lesson.
"Through speaking to the instructor, I found out about different options for becoming a pilot through Tayside Aviation.
"I started looking into courses on offer and attended an open day. Hopefully my plans after the degree will be to gain employment as a commercial pilot."
The course via Tayside Aviation appealed to Abbie because of the security that comes along with the training, as well as it being much more affordable than other courses she researched.
"The atmosphere at open days was great – everyone was friendly and helpful and any student I spoke to had amazing things to say about the course and the people," she adds.
"I've only been on the course a few weeks but I feel I've learned so much and everyone has been so welcoming. I'm loving every minute of it so far."
Tayside Aviation holds monthly Pilot Career Events and the next one will be on January 27 from 11am to 1pm. The one after that will be on February 24.
There will be a presentation by Jim Watt, Tayside Aviation's managing director, on how to become a pilot, and detailed information on the BSc (Hons) degree course.
There'll be time for questions, a chance to talk to instructors and other students, and a walk around the site to see the aircraft and the simulator.
"When it comes to the degree, we're looking for good all-rounders who are not necessarily academic," says Jim. "They do, however, need a reasonable educational background, particularly in maths or physics, as flying is partly underpinned by arithmetic skills.
"Our students must also have a stable character, with the ability to be methodical while also staying calm under pressure.
"These characteristics are complemented by the knowledge and experience the degree course provides.
"Students must also possess a private pilot's licence, which demonstrates their work ethic, aptitude and raw ability."
To find out more see www.taysideaviation.co.uk or call 01382 644372.