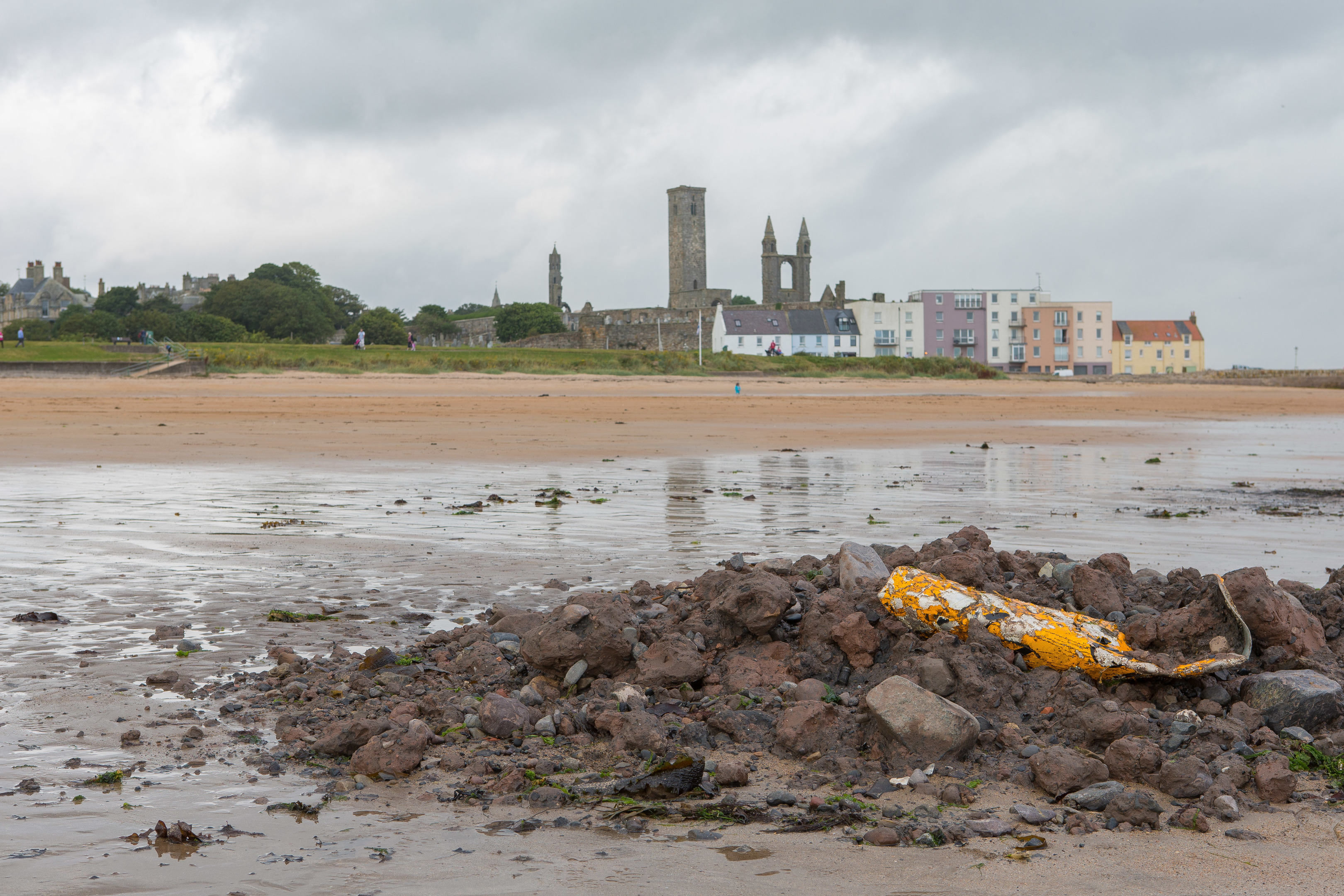 Bathing restrictions have been lifted from one of Fife's most popular beaches.
Visitors to St Andrews East Sands were told to stay out of the water by environmental chiefs after a recent blunder.
After dredging work at St Andrews Harbour, contractors dumped the salvaged silt, riddled with industrial waste and litter, on the sands.
The move prompted the Scottish Environment Protection Agency (SEPA) to warn bathers to stay out of the water while what waste that had not already been carried out to sea was removed from the shore.
However, confirming that the water is now safe to enter again, a SEPA spokesperson said: "Recent monitoring results have confirmed that bathing water quality is not adversely affected at East Sands and SEPA updated the electronic bathing water signage to reflect that water quality is acceptable for public use.
"SEPA officers will continue to monitor the area until the end of the bathing water season on September 15 to ensure there is no impact on water quality as a result of the waste deposits."
The Courier received numerous phone calls from concerned members of the public after sludge from the Kinness Burn was removed by digger and dumper trucks almost a fortnight ago.
It is understood that the waste material was to be sifted for debris before being deposited elsewhere, however, it was instead left on the beach strewn with discarded items, including bricks, litter, and even an oil drum, to be washed away with the tide.
Coinciding with one of the warmest Sunday's of the summer, the move caused considerable anger among bathers who flocked to the Fife coast, with many complaining that the waste had turned the water black.
The dredging work had been ordered by the St Andrews Harbour Trust, which has since expressed its regret over the incident.
"Following discussions with Marine Scotland and St Andrews Harbour Trust last week, deposits of dredged waste from the harbour have now been removed by contractors to an authorised facility for disposal," added the SEPA representative.
jowatson@thecourier.co.uk.