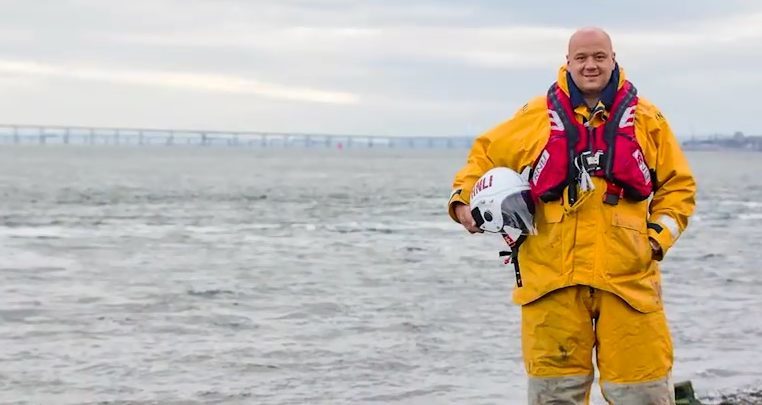 A dramatic jet ski rescue in the Tay is the inspiration for a new national awareness campaign by the Royal National Lifeboat Institution.
Dundee pair Ben Thomson and Gavin Smith thought they were going to die when they were stranded for hours after running into difficulty off Tentsmuir Point.
In the video, Mr Smith recounts the pair's perilous position back in November 2012, when their respective vessels stalled within seconds of each other and capsized under the turbulent icy waters.
Abandoning their jet skis, they made for shore and swam in treacherous conditions. A passing helicopter gave them hope, though it flew directly overhead and missed them on first pass.
"We were in the water for about four hours by that time; hypothermia was starting to set in," Ben says.
"There were points where I was starting to give up and Gav was coming over and going 'we've got kids to go back to. We'll sit and have a pint later and we'll be laughing about this'."
"Eventually, Gav says 'I can see a light.' I said 'Get that whistle and blow it as hard as you can'. He took it out but he didn't even have the energy to blow it. So I took it and blew.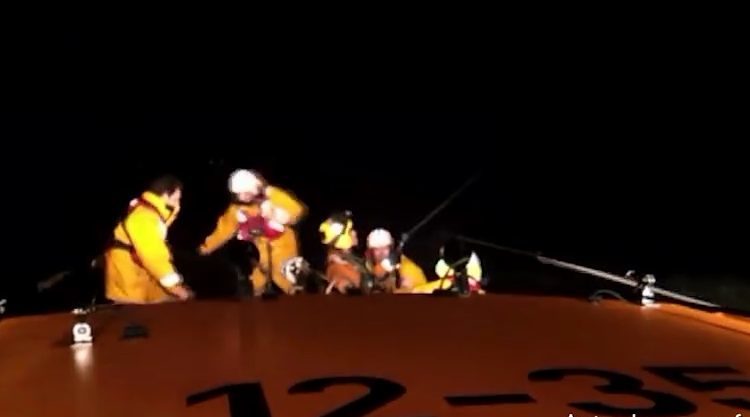 "All I heard over the loud hailer was 'Boys, we can hear you but we can't see you, you have to keep whistling'. Again, I blew as hard as I could until the lifeboat turned up. It was out of this world. Fantastic.'
A testament to the efforts of the RNLI in Arbroath and Broughty Ferry, Ben has since gone on to volunteer for the institution.
"I don't know how to give back to someone who saves your life. Now I'm going to give them as much as I can in the way of my time and volunteer for the crew."
"If it wasn't for the RNLI, I wouldn't be here today. With one tick, you could be here for them too."
A spokesman for the RNLI said: "Through vital communication with you we can give our volunteer crews and lifeguards everything they need to save the lives of people like Ben."