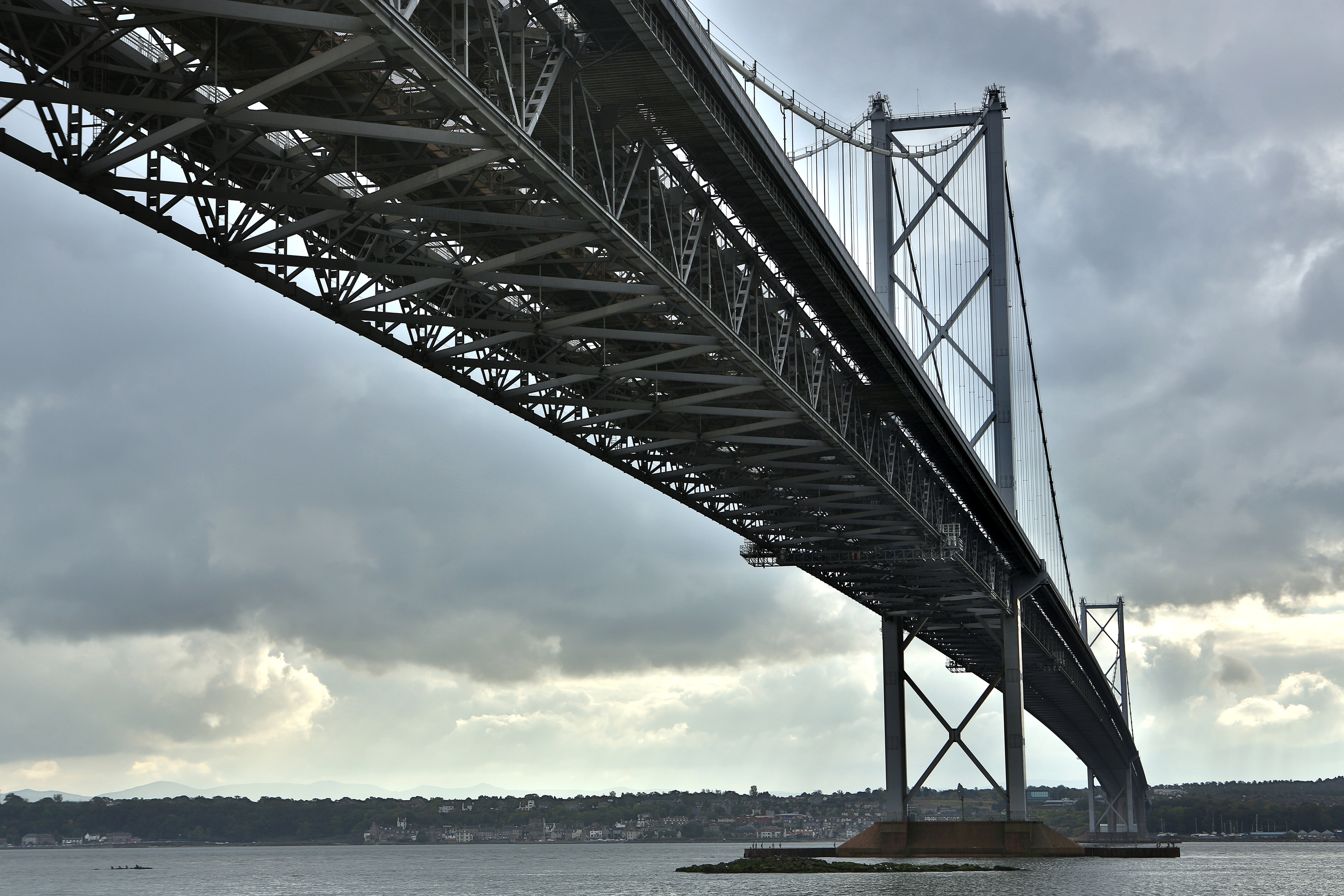 Plans to extend Edinburgh's tram line over the Forth would be supported by Fife Council.
City of Edinburgh Council has unveiled an ambitious transport strategy for the next 10 years to eliminate carbon emissions and make travelling more affordable.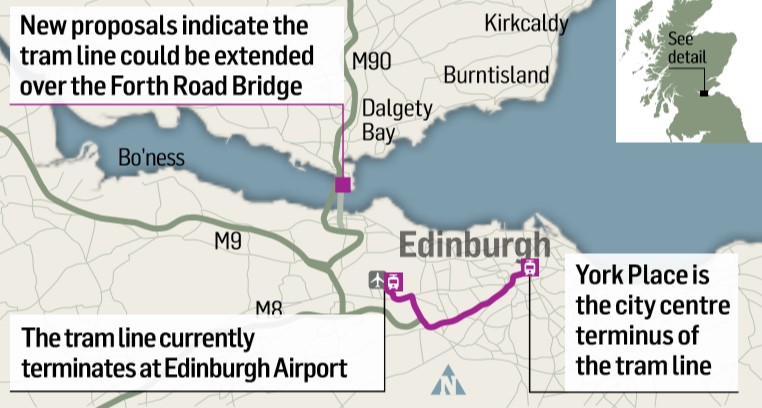 The City Mobility Plan, which councillors in the capital will discuss on Thursday, includes plans to extend Edinburgh's tram system, which already serves the airport, to the north and south of the city and "explore the potential" of a link to Fife.
Fife Council transportation boss Ken Gourlay said: "We are interested in any new sustainable transportation initiatives so we would certainly be happy to explore with Edinburgh City Council the possibility of extending the tram line."
The Forth Road Bridge has been a dedicated public transport corridor for the past two years, following the opening of the Queensferry Crossing in 2017.
In 2008, a feasibility study was carried out into using the Forth Road Bridge for different modes of transport. The study, completed by Jacobs Arup, found it would be feasible for the bridge to carry a tram or light railway.
However, Alex Rowley, Labour MSP for Mid Scotland and Fife, said any project to establish a tram link over the Forth would require "a lot more work before being taken seriously."
He said: "Anything that improves public transport is welcome. However, the trams project to date has been full of difficulties so this would need a lot more work before being taken seriously.
"Currently many people are not able to afford the cost of rail so are being priced off the railways. The Scottish Government are also backtracking on the electrification of the Fife Circle rail route, so what we do need is a proper assessment of the travel needs of Fife and a plan with clear timelines for improvement. So let's fix what we have first."
Douglas Chapman, SNP MP for Dunfermline and West Fife, said he would welcome any plans to improve connections between Edinburgh and his constituency.
He said: "We have the opportunity to draw in people who want to visit or work here and anything that improves connectivity to and from a huge population just across the Forth should be good news.
"I would be delighted to discuss any proposals with the City of Edinburgh Council representatives.
"The further development of the dedicated transport corridor, using the 1960s Forth Road Bridge as a crucial part of the route, opens up new possibilities."
A Scottish Government spokesman said: "We understand there are no current plans to ask the Scottish Government for funding for any extension of the tram network, therefore the approval of the business case is a matter of the city council.
"The Forth Road Bridge has been in operation as a public transport corridor since January 2018 and we welcome Edinburgh City Council's ongoing support for this measure."