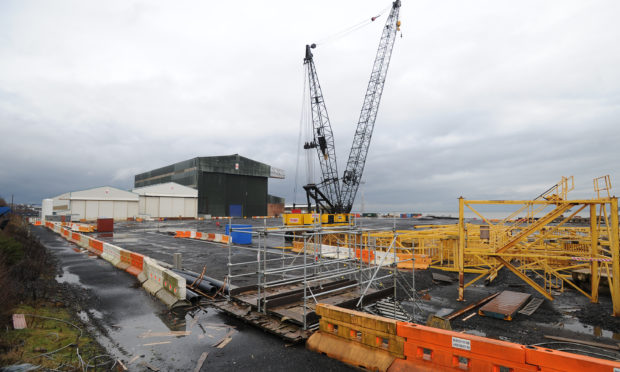 The value of the taxpayers' stake in Fife's BiFab yards has plummeted by more than two thirds, it has emerged.
Figures show the Scottish Government loaned BiFab £19 million in 2017-18, then converted this into shares in the business.
Public accounts watchdog Audit Scotland has revealed the stake is now worth just £6m.
The return on the taxpayer-funded investment has been branded "pretty woeful" by Scottish Conservatives finance spokesman, Murdo Fraser MSP.
He said: "It is obviously important to try and secure a future for struggling businesses but the taxpayer is consistently footing pretty high bills.
"The basis for the SNP's largesse seems really to rest on little more than securing attention grabbing headlines.
"Hardworking Scots have every right to want their increasingly high taxes to go to public services and not to be thrown down the drain by the SNP."
The Scottish Government said the loans were made to try to secure the engineering firm's future when hundreds of jobs were at risk.
A spokeswoman said: "The Scottish Government provided a loan facility to BiFab to allow completion of the works on the Beatrice contracts.
"It was agreed that these funds would be converted to a minority equity stake in BiFab, not exceeding 38%."
Details of the loans to BiFab only go up to the end of March 2018.
The mothballed yards in Methil and Burntisland were thrown a lifeline last year when it was bought by Canadian company DF Barnes with the support of the Scottish Government.
It has since found it difficult to attract new contracts and most of the workforce was laid off.
It was announced last month that the firm had been awarded a contract to build eight jacket foundations for the Neart na Gaoithe (NnG) wind farm in the Firth of Forth.
The project by French energy giant EDF will create up to 200 jobs in Fife but it is only a fraction of the work hoped for, with the rest going to fabrications yards overseas.