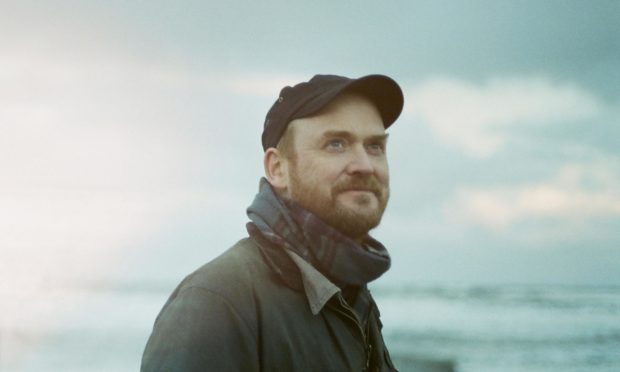 A Q and A with author Ian Rankin and musician Tim Burgess and the return of the Royal National Mòd are among several events taking place online over the next seven days.
Is there an event in Courier country you think we should know about? Click here to
to submit your event via our online form.
Daily, until Sun October 25. Times and prices vary.
The seventh iteration of this annual celebration of Spanish and Latin American culture heads online for 2020, featuring 16 feature films, 11 short films, and a series of lockdown monologues, which anyone can enjoy wherever they are in the UK.
Daily, until Sat October 31. Times and prices vary.
A celebration of live storytelling and imagination uniting Scottish and international storytellers and musicians. Performance, workshops, talks and children's events radiate out from the capital with guest storytellers from across the globe. The 2020 edition will focus on tales that explore Scotland's place as a coastal nation and the many voyages that have shaped its cultural identity today, as part of Scotland's Year of Coasts and Waters.
Fri October 16, 6pm, prices vary.
Pre-recorded at St Mary's School in Edinburgh, cellists Kim Vaughan and Philip Higham present a programme of 17th and 18th Century music, including works by Couperin and folk music transcriptions.
Fri October 16, 8pm, £12.
James Yorkston's live gig series heads online, with live streamed performances from Kris Drever, Withered Hand and Yorkston himself.
Fri October 16 and Sat October 17, 5.30pm, prices vary.
A virtual celebration of 14 English whisky distillers, including the The Lakes Distillery, The Cotswolds Distillery, Ludlow Whisky Co. and more. The programme includes talks about English whisky and the ageing process, cocktail making sessions and a quiz.
Fri October 16 and Sat October 17, times vary, free.
The eighth edition of the music conference heads online this year with a programme of film, discussion, workshops, Q&As, live music and exhibitions. Speakers will discuss important topics in music right now, with a focus on the scene in Dumfries and Galloway.
Fri October 16 and Sat October 17, times and prices vary.
The Royal National Mòd is Scotland's premier Gaelic festival and is famous for celebrating our Gaelic linguistic and cultural heritage. This year's virtual celebration features a range of pre-recorded performances from across the country.
Fri October 16 and Sat October 17, times and prices vary.
Set up after the Make Poverty History march in Edinburgh during the 2005 G20 meeting, the festival aims to raise the profile of international justice and development issues with a series of talks and events. This year's online programme features talks and workshops about climate change, the privatisation of healthcare around the world, and how we can hold corporations and governments to account.
Fri October 16–Sun October 18, times and prices vary.
Scotland's annual celebration of queer cinema heads online in 2020. The film programme is available on Vimeo on Demand throughout the festival, plus virtual events include online watch parties, workshops, Q&A sessions, discussions, parties and a closing night quiz.
Fri October 16–Sun October 18, times vary, free.
The seaside festival heads online with a programme of free events for literary lovers, featuring writing workshops and talks by slam poet Harry Baker, Shaun Bythell, Stuart Cosgrove and more.
Fri October 16–Sun October 18, times vary, £7 day pass (festival pass £25).
Annual festival celebrating – and exclusively devoted to – contemporary dance. The programme draws high-quality companies to the north-east of Scotland, emphasising new choreography and opportunities for participation. This year's digital festival will feature live streamed performances and workshops, interviews and Q&As with artists.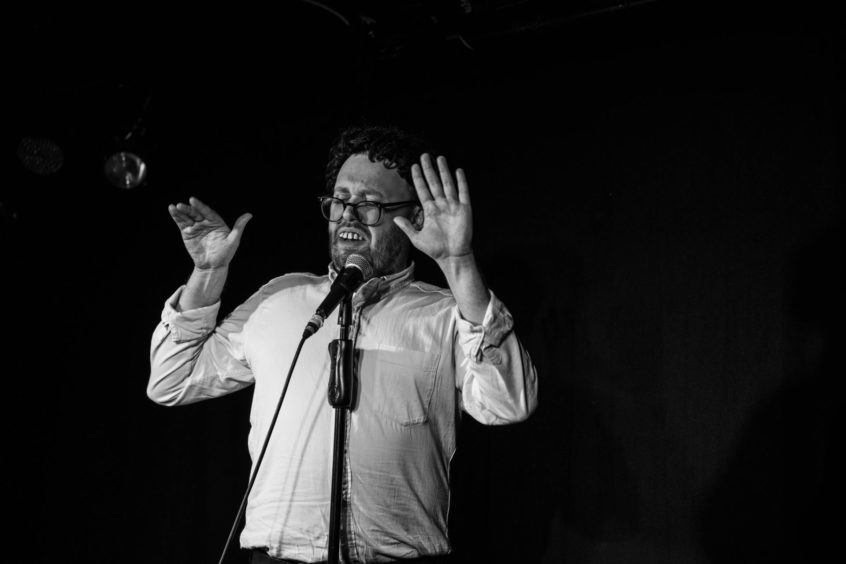 Sat October 17, 7pm, by donation.
Live online comedy shows in aid of the Trussell Trust. This week's virtual gig features Kiri Pritchard-Mclean, Josie Long, John Kearns, Jen Brister, Mick Ferry and Izzy Rabey.
Sat October 17, times vary, free.
It's all about the voice in this eclectic festival of music drawn from opera, lieder, folk, jazz, early music and contemporary genres. This year, St Andrews Voices presents live virtual performances from the Fife town to mark World Singing Day.
Sat October 17–Thu October 22, until Sun November 1. Times and prices vary.
Scotland's international film festival for young audiences combines the best youth cinema from around the world with a series of creative workshops and events. The festival goes online for its 17th edition, with 15 short films for all ages and plenty of resource packs for pre- and post-screening activities.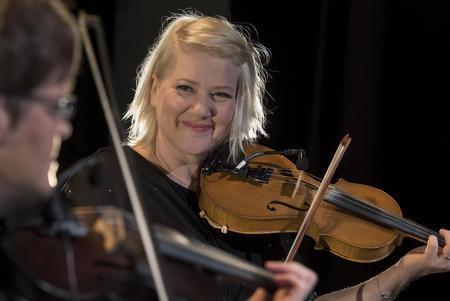 Mon October 19, 8pm, prices vary.
Leading contemporary Shetland fiddle players Catriona Macdonald and Margaret Robertson celebrate this distinctive musical tradition with a programme of riotous reels and heartfelt airs. This pre-recorded performance was commissioned by Tradfest and will be available online all week.
Tue October 20, 7pm, £23.50.
Scottish crime writer Ian Rankin celebrates the publication of his latest Rebus novel, A Song for the Dark Times, in conversation with The Charlatans frontman Tim Burgess.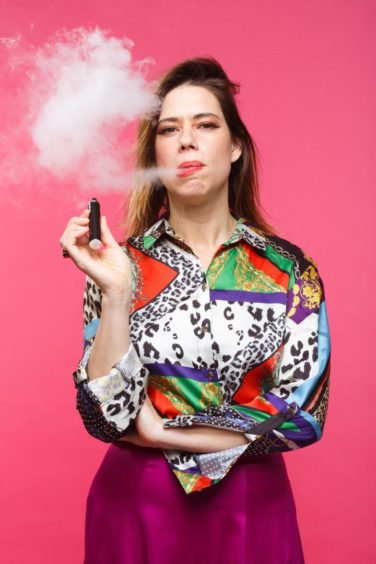 Tue October 20–Thu October 22, until Sat October 24. Times and prices vary.
Watch live recordings of your favourite podcasts, unedited and uncut. Highlights include The Froth with Rhod Gilbert and Sian Harries, Cuddle Club with Lou Sanders, Off Menu with Ed Gamble and James Acaster, and Black Gals Livin'.
Wed October 21, 7pm, £15.
Friendly online drawing group with the aim of managing stress and finding calm, hosted by Glasgow's Drawing and Painting Studio.
Thu October 22, 2pm, free.
The University of Aberdeen hosts this online lecture led by Professor James Thuo Gathii about the central role that race plays in historical and present day international law.
Thu October 22, 2pm, £6.
Edinburgh's Surgeons' Hall Museum hosts this online workshop for kids that delves into the bloody history of surgery and has them making their own model of human blood.
Thu October 22, 6pm, free.
Collective's artist-in-residence Karen Cunningham introduces the premiere of her new film Mean Time, which examines representations of Edinburgh's Calton Hill through history via postcards, and explores notions of time and technology.
Thu October 22, 6pm, free.
Online Zoom discussion centred around Jamaica Kincaid's essay collection My Garden, and how it connects with Stuart Whipps' exhibition at the DCA, If Wishes Were Thrushes, Beggars Would Eat Birds. Led by the DCA's Head of Exhibitions, Eoin Dara.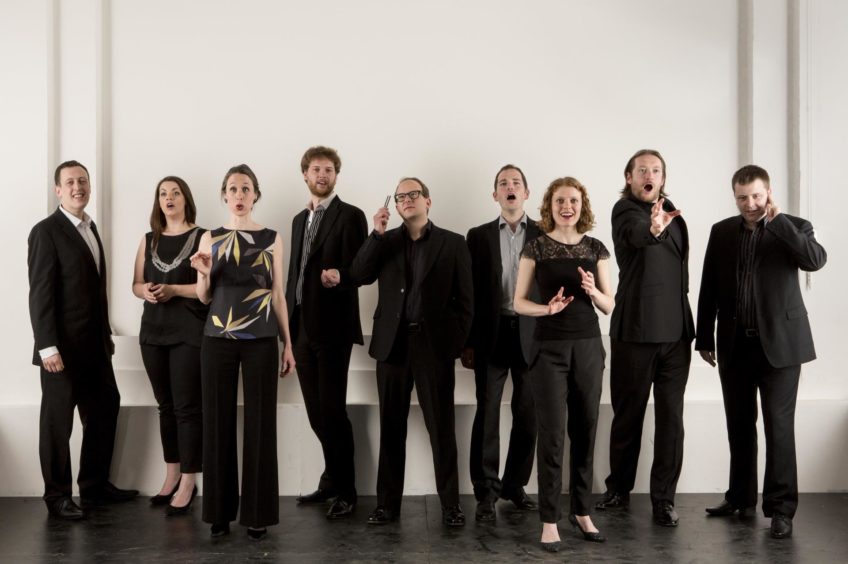 Thu October 22, until Sun October 25. Times and prices vary.
An innovative festival of new music bringing together a wide range of different musical styles in a variety of concerts, workshops, installations and talks. This year's festival will be split over two weekends, with October's programme featuring a variety of live streamed performances from the likes of EXAUDI, Crash Ensemble and more.