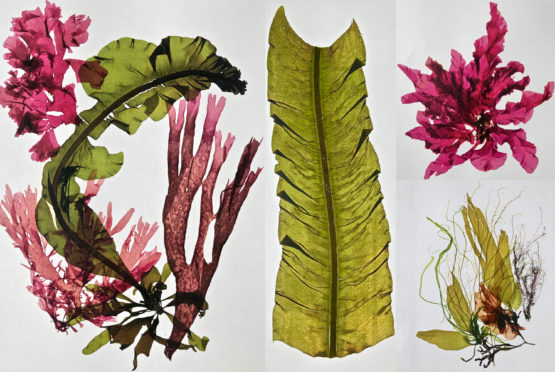 Lottie Goodlet hopes that her works of art using seaweed will highlight the vital role that kelp forests play. By Caroline Lindsay
Next time you take a trip to Courier Country's beautiful coastline, keep your eyes peeled for Lottie Goodlet in her snorkelling gear. The Argyll-based artist takes inspiration from land and sea for her designs and creates stunning artwork from seaweed that she regularly snorkels for.
"Fife and Angus have an abundance of one of my favourite seaweeds – laver – which turns a gorgeous purple when pressed," she explains.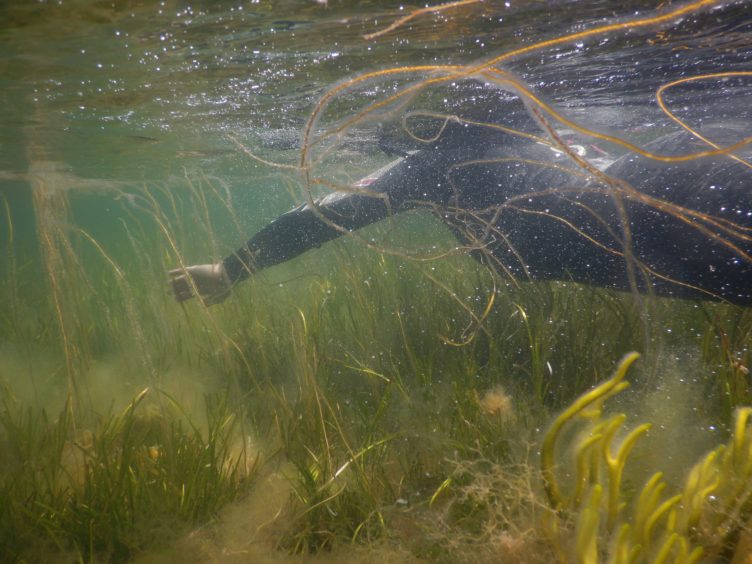 Lottie has had interest in the environment since childhood.
"I grew up on a small farm in the West Country and although I worked in London, my heart was always in the British countryside and remoter parts of the world," she says.
"Since living on the Sound of Jura I have become increasingly aware of the threats to its fragile marine environment.
"As a keen gatherer of wild food my first interest in seaweed was eating them, so I learned to identify the tasty ones," she continues.
"The cold running tides are perfect for the abundant growth of a spectacular array of seaweeds – the UK has more than 650 species of marine algae.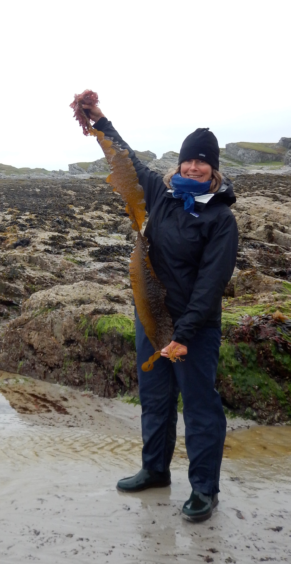 "I am also a very keen snorkeller and, after splashing out on a new prescription mask, I was dazzled by what I could see beneath me – an ocean meadow of a huge variety of seaweeds swaying the ebb and flow of the tide."
Transfixed by its beauty Lottie was compelled to explore and emulate the process of seaweed pressing, an activity popular in the Victorian era.
"On my snorkel forays I gather eye-catching specimens and take them home to press – a process which takes about three weeks," she explains.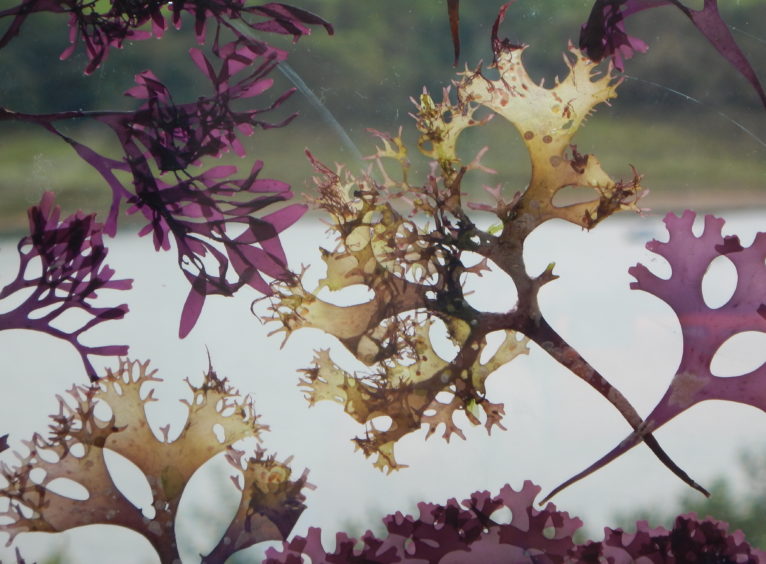 "The seaweed I use for my art comes from all three divisions of marine algae – the reds, the greens and the browns – from tiny and intricate to enormous and singular.
"Sometimes I layer or collage different types of seaweed to combine textures and shapes, or sometimes it is a single specimen that intrigues me.
"For many people seaweed is a nuisance, slimy, undistinguished and something to avoid. Yet observed as a pressing, the unexpected beauty shines through.
"When I tell people I do seaweed artwork I nearly always get a quizzical look. It's only when they see the work that it makes sense," she smiles.
"I hope my artwork helps bring thoughtfulness and stewardship of an organism with such great importance that it cannot be overstated.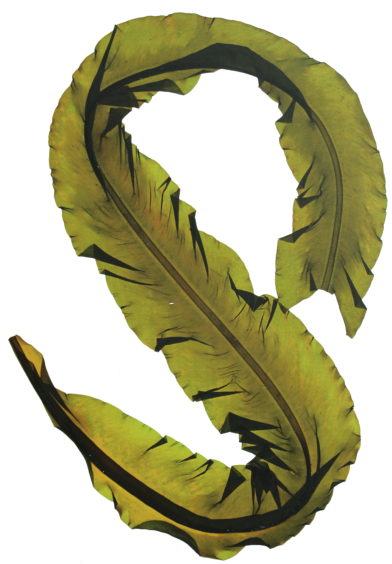 "Kelp forests of the world's oceans rival the rain forests in terms of oxygen production and their prodigious biodiversity – they are the supreme eco-engineers of life, not only for life in the sea but for all life on earth. I feel strongly that kelp forests are worthy of our utmost respect and that they should be left alone to do their own thing.
"Snorkelling through a kelp bed looking for an eye catching specimen is what I love most about what I do. I find myself completely in the moment, not wanting to miss anything."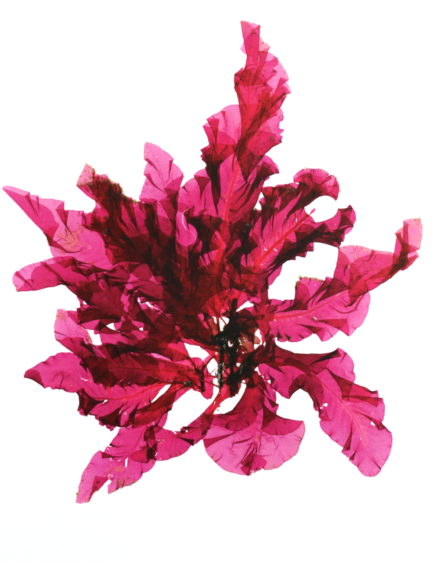 Lottie has been experimenting with making paper with seaweed and her next project is to make paper with a non-native and invasive seaweed.
"Sargassum muticum, a Pacific algae which arrived via shipping to the Solent in the seventies, has made its way along the English Channel and up the west coast of the UK," she explains.
"Its negative impacts on the ecosystem include choking out important native species. Paper is being made from invasive seaweed in Southern America and I am interested in seeing if it works with the Sargassum."