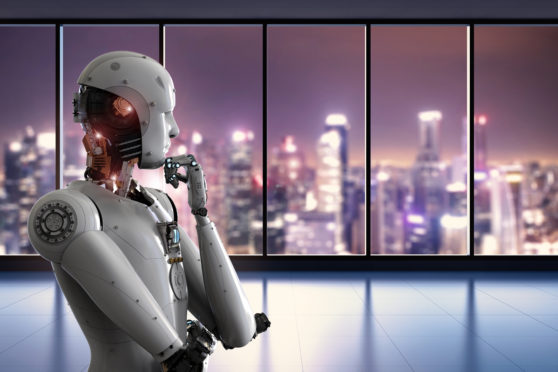 I'm beginning to look forward to the age of robots. I know there's a chance that they'll rise up and kill us all in our beds, but I credit them with more sense than that.
It might be prudent, all the same, to treat them kindly. I already do that with objects, forever apologising when I knock them over or thanking them for making perfect toast.
It's kind of instinctive, something that just comes naturally, though its arguably asinine to thank the unnatural.
Think of all the things robots could do for us. You'd have a butler and a maid: all your ironing, sink unblocking and cooking done for you by machines that never get disheartened or flustered.
They'll look after us when we're old, read stories to us, offer us advice and health tips, tuck us in, switch off the light, wish us sweet dreams. It'll be like being a child again, or an aristocrat of old.
DIY would become YDI: You Do It. You being the robot. True, our skills in that department would wane, but I never had many in the first place and, while still innocently keen like a puppy with every new project, I know deep down that any DIY project today is going to end in tears.
My sense of manhood will be shattered, and my bank account deep in the red after buying a vanload of specialist tools that I never master, before having to shell out further to get a tradesman in to do the job properly.
A robot could fix, clean and organise. Perhaps they'd be able to deploy logic and Sherlock Holmes-like skills to find reading glasses and missing socks.
Maybe they could even work out how to adjust the brightness on modern television sets. In primitive olden times, you just turned a nob on the set and, hey presto, it made the picture brighter or darker.
Today, you must try to figure out which of the three remotes contains the secret and, there, deep in that electro-ethereal vault, find the dreaded "settings", then – deeper still – the sub-heading "picture", which offers you all sorts of options, apart from how to adjust the picture.
A robot that could do even just that would be worth its weight in gold. We'd be grateful. We would, indeed, out of a sense of common decency and loopy irrationality, thank them.
Doubtless, we'll also give them names, if they haven't introduced themselves already. We will engage them in conversation, perhaps even become best buds, sitting down to watch the footer together, and having mild disagreements about whether the referee is myopic or a goal offside.
We'd run around the room together, celebrating when our team scored. Once, holidaying in a wooden chalet in Yorkshire, I ran around the forest at night, whooping and hollering when Liverpool won the Champions League.
I had to do that on my own, mind. Come to think of it, I don't suppose a robot would be much good in the forest or on country walks. One hears reports that they're not overly adept at matters ambulatory.
No matter. They'll always be there to welcome me on my return, with a sausage roll baked to perfection and a pint of beer poured with a perfect head. Marvellous.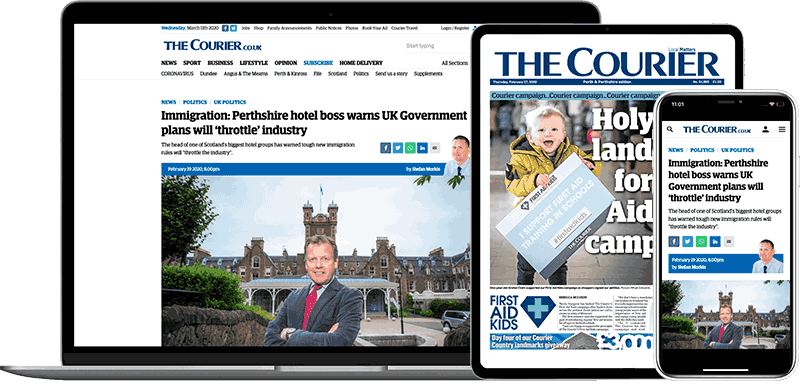 Help support quality local journalism … become a digital subscriber to The Courier
For as little as £5.99 a month you can access all of our content, including Premium articles.
Subscribe