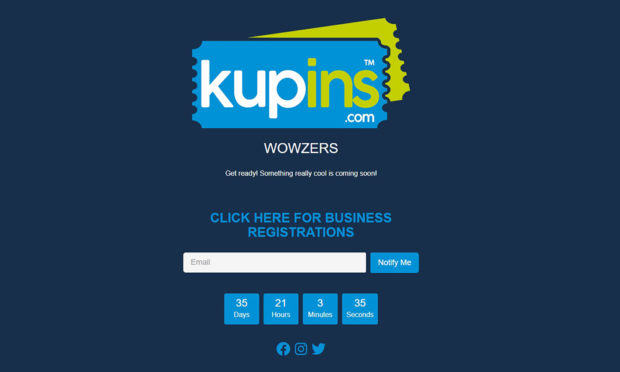 A new discount website is about to be launched in Dundee and it aims to help struggling businesses back on their feet following the pandemic.
The voucher site, called Kupins, is similar to other big name deals sites, however, rather than make money from businesses with massive commission fees, this new venture is charging a very low and affordable sell-on fee with no upfront or hidden costs.
Kupins is the brainchild of Dundee businessman Kassam Kassam, his sister Mariam and her husband Humza Chaudry. As someone who is a regular user of other discount sites, Mariam knows how popular they are but feels that businesses were not necessarily getting a fair deal.
She explained: "There are so many companies on other sites – the businesses love the idea of it, but how do they benefit?"
Kassam, who runs an online electronic sales company, added: "This is why we thought about launching something for local businesses that was more affordable than other sites."
As well as escalated commission fees, some competitors also charge businesses even if the customers' vouchers are not redeemed, whereas Kupins does not.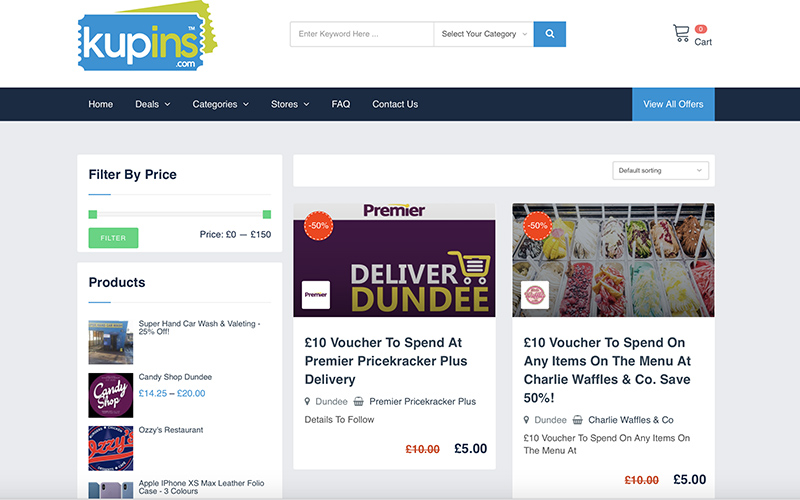 The Kupins team, which is based in Dundee and Manchester, is keen to offer members of the public some great savings through the scheme, at a time where they may not be able to afford full price items and services.
It will be launched on October 1, just weeks after the Government's Eat Out to Help Out scheme has ended, but people across Dundee will still be able to take advantage of eating out discounts by purchasing and downloading a voucher from www.kupins.com
As well as the hospitality industry, there are discounts available across many other sectors – and savings of up to 80%.
Humza explained: "We wanted to keep the momentum going after Eat Out to Help Out, but we are not just helping the food and drink industry, there will be a number of activities on the site, from paint-balling to go karting, as well as discounts for leisure, fitness, garages for MOTs and services and beauty salons, so there is a broad range of sectors."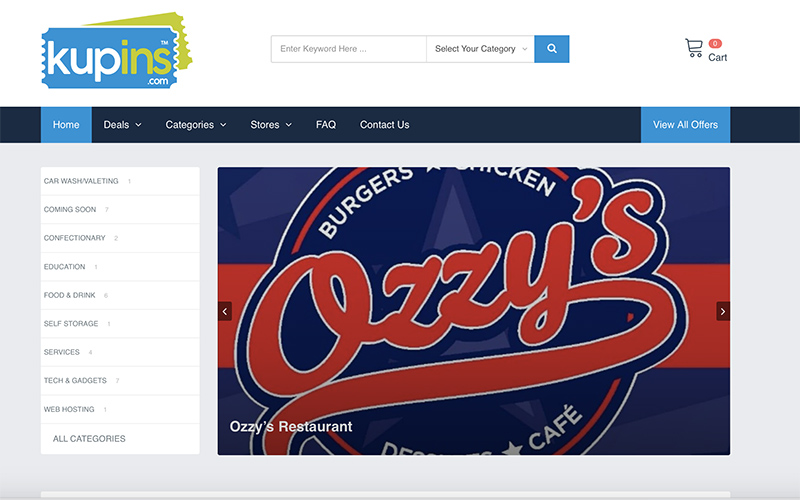 Kassam added: "For the customers and the businesses, it is a win-win.
"Customers can expect to grab good discounts at local business and pay a better price than they normally would. Plus, our discounts on Kupins are exclusive and are not available anywhere else.
"Examples of the deals which can be found on Kupins are an Apple iPhone case for £31.99 which retails at £129 and local discounts from well-known businesses such as Visocchi's in Broughty Ferry.
"For local businesses, it is a great opportunity to get more footfall and attract customers who have not tried them before. We are hoping it helps these small businesses who have been affected by the pandemic to bounce back."
Another benefit to local businesses is the free social media posts offered by Kupins, which can be targeted to the business' locality.
---
Kupins launches on October 1 at www.kupins.com Customers wishing to subscribe to offers should visit the site and enter their email address. Businesses can also register their interest in featuring on the platform by visiting the website here and clicking on the link. You can follow Kupins on Facebook by clicking here.