Age Scotland has launched an exciting new exercise programme to encourage older people to keep moving. Caroline Lindsay finds out more.​
As the days grow shorter it can be more challenging to exercise outdoors so Age Scotland has launched an innovative health and wellbeing project to encourage older people, their families and carers to keep active in their own homes this winter.
Around The House in 80 Days – ATH80 – offers a series of accessible, enjoyable exercises that can be done in every room in the house, including Bedroom Boogie and Bathroom Banter.
The project promises to be a lot of fun, but there is a serious intent behind it.
Lockdown and ongoing restrictions have left tens of thousands of older people living with "deconditioning" – the effect of declining physical fitness caused by not getting out and about and spending long periods of time sitting.
The aim of ATH80 is to get older people moving and building strength, balance, flexibility and mobility which are vital to maintain base-level fitness.
There are two parts to the programme – three short videos a day through November to promote a daily exercise routine and a follow-up telephone friendship circle through December and January for older people who want to stay in touch and get more tips on improving their health and wellbeing.
Allied health professionals, Yolanda Strachan and Jenny Ackland, devised the exercises and put them together in 10 minute videos designed to build strength, mobility and balance in older people. They also built in variations, for example doing the exercises while seated, so they are accessible to everyone.
"We know how important it is for older people to stay active and keep moving," says Yolanda. "As the days grow shorter and the weather gets worse, it can be more challenging to get outside even for a short walk.
"ATH80 aims to keep older people moving from the safety and security of their own home."
Jenny adds: "We know that if older people stop moving, if they spend long periods of time sitting on the sofa watching television, they can experience a significant decline not just in their physical fitness, but sometimes in their mental wellbeing too.
"The consequences of this includes a loss of strength, balance, flexibility and overall mobility. A key aim is to support older people to be independent in their own homes," Jenny continues.
"Falls are one of the biggest causes of older people being admitted to hospital. We want to avoid them at all costs!
"Taking part in this programme we hope will help people to feel more confident when moving around the house."
The movement exercises are themed to cover different rooms in the house, so you can try your hand at Bedroom Boogie or Bathroom Banter to name but two.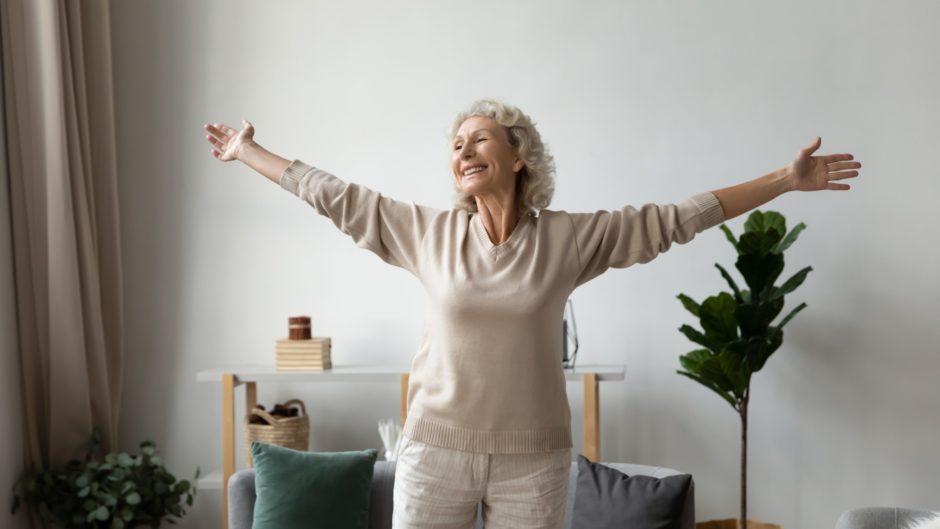 "Before you start, take a look at our website which has all the information you need to take part in the programme," suggests Yolanda.
"We would also encourage anyone with a health condition that makes them unsure about embarking on the programme to speak to their healthcare professional.
"We want ATH80 to be fun, and although it has a serious purpose to keep older people as well as they can be, it will also involve a lot of laughs as we all navigate our way through the daily moves.
"It is definitely for all abilities and we won't be asking anyone to try anything they don't feel comfortable with.
"We'll encourage participants to have something nearby to hold on to for balance, to wear supportive shoes if possible so they feel more stable and secure. And to take a rest any time they want," she advises.
"We're also hoping that families and carers will join in ATH80," says Jenny.
"It's often easier to stick with programmes like this if you've got someone to do it with – and it might also be useful to have someone on hand to help with any technical issues if you are unfamiliar with YouTube."
Jenny and Yolanda believe that in many ways lockdown has levelled the playing field when it comes to being active.
"We are all facing situations where we are no longer as active as we might previously have been," says Yolanda.
"For many of us too, lockdown brought about an abrupt end to the exercise classes, walking sports and outdoor activities which kept us physically active and were also an important opportunity to socialise.
"We don't know the full impact of that yet but it is likely that it has resulted in a decline in the physical health of many older people. "And after being inactive for more than seven months, you can imagine how much more difficult it is for people to get moving again.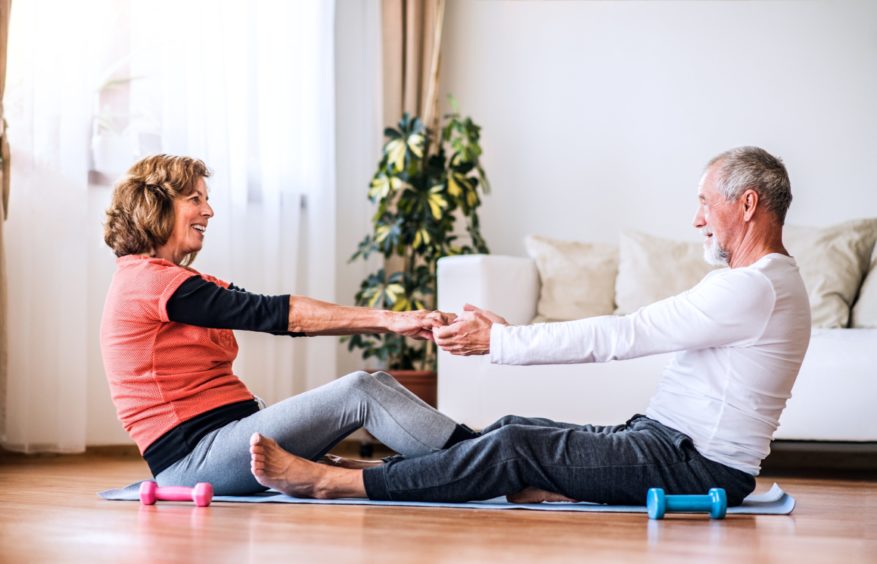 "For those living alone, they also have isolation and loneliness to contend with, which is why we're hoping to build a community of older people taking part in ATH80 so we can all share the experience with one another."
So how can people access ATH80?
"Throughout November our 10-minute videos will be uploaded to the Age Scotland YouTube channel Monday to Friday three times a day – 10am, 1pm and 4pm," explains Jenny.
"We're making them available at the same times every day to help participants create a routine. But of course people can access them at different times and take part whenever suits them.
"For those who don't have access to the internet, we will be making a limited number DVDs of some of the ATH80 highlights.
"First and foremost, we hope that people who take part feel the many benefits of movement," she continues.
"Even a few simple movement-based exercises done on a regular basis will help build muscle and make participants feel more confident and happier.
"We would also like to reach anyone who is feeling a bit low, perhaps more isolated and lonely than usual because they're not seeing family and friends.
"Once the daily videos stop at the end of November, we will be offering  telephone friendship circles through December and January so we can share more health and wellbeing tips and help older people especially to keep moving through winter and beyond.
"Because this is a pilot project we'd like to encourage participants to leave us a comment or click on the 'like' icon on YouTube. Or get in touch by email to let us know how they are getting on and to leave us their feedback."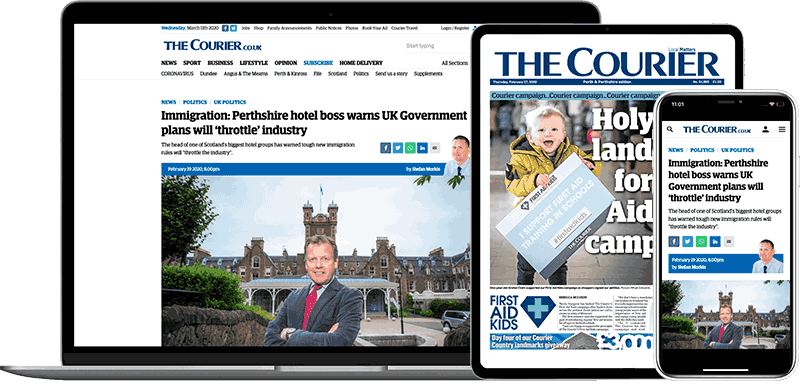 Help support quality local journalism … become a digital subscriber to The Courier
For as little as £5.99 a month you can access all of our content, including Premium articles.
Subscribe