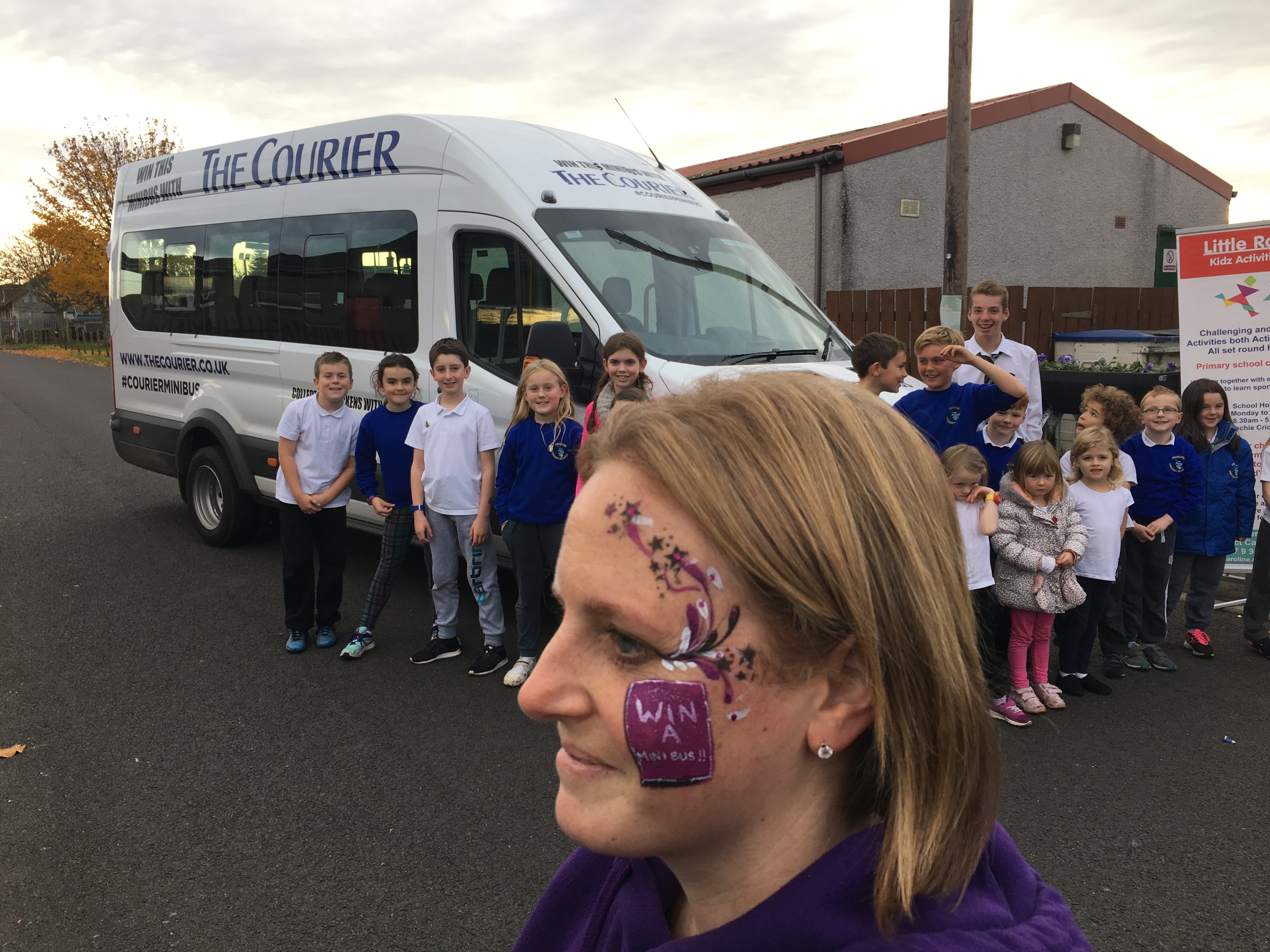 Today is the last and final day to collect The Courier's win a minibus tokens.
The competition has been a huge success with charities, schools and community groups far and wide saving up their tokens and filling out their entry forms.
No one has worked more tirelessly to gather entries than Caroline Coll.
The 36-year old owns Little Rookies, an after school and holiday club in Freuchie. Her quest to collect tickets has bordered on the fanatical.
"I've had people unfollow me on Facebook. People cross the street to avoid me," she says, adding: "They won't be avoiding me if I win the minibus for us."
"Us" is the operative word. Caroline's vision is for a minibus that serves the whole community. "The primary school will have it during the day in term time," she explains. "In the summer, Little Rookies will use it for the kids and at the weekend Freuchie Cricket Club will have it. Other local groups will get its use as well."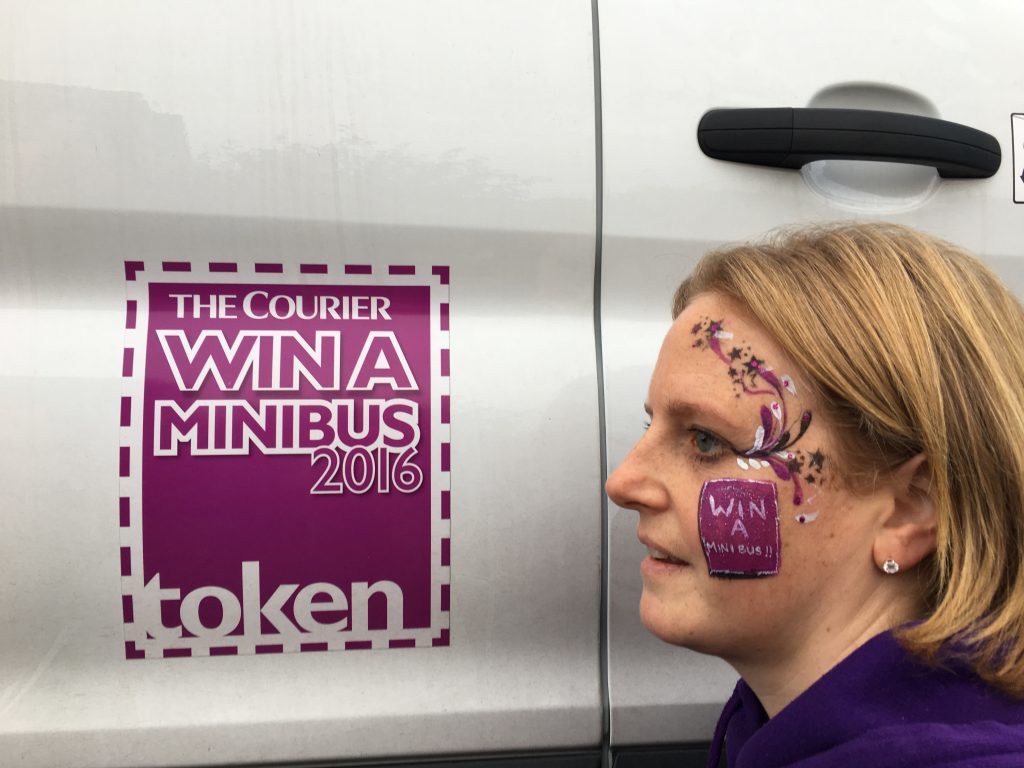 Caroline is token mad – she's painted them on her face when The Courier visits. The  sheer lengths to which she has gone to collect tokens are quite staggering.
"I go to the village Spar every day," she continues. "If it's after 9.30pm they'll let you buy all the copies of The Courier they have left, so I get all the remaining stock.
"My family and friends have been helping. Everyone in the village – the young, the old, strangers – drop in with tokens they've cut out, or sometimes entire stacks of The Courier."
So far Caroline has collected well over 3,700 tokens. Each entry form requires 50 tokens so she has enough for around 75 entries.
When you consider that each day's paper contains a single token – although there have been some double token days, a few four-token days and a single eight-token bonanza – it's a staggering achievement.
"I'm not done yet," she declares. "By the end of Friday I hope to have more than 4,000 tokens.
"I want that minibus."