As a shambling blood-covered zombie lurches its way across the road and into a nearby graveyard, terrified passers-by hurry out of its path. But this isn't a scene from the latest horror flick – it's mid-afternoon in Dundee city centre and for 'zombie' Andy Finlay, it's just an ordinary day.
Andy, 47, who works in tech support for BT, has his friend to thanks for turning him into a zombie.
"He tried to get us tickets for the first Castle Horror Zombie Mayhem in Dundee three years ago but they were sold out. Then he discovered that Castle Horror was recruiting zombies and suggested that we take part," he explains.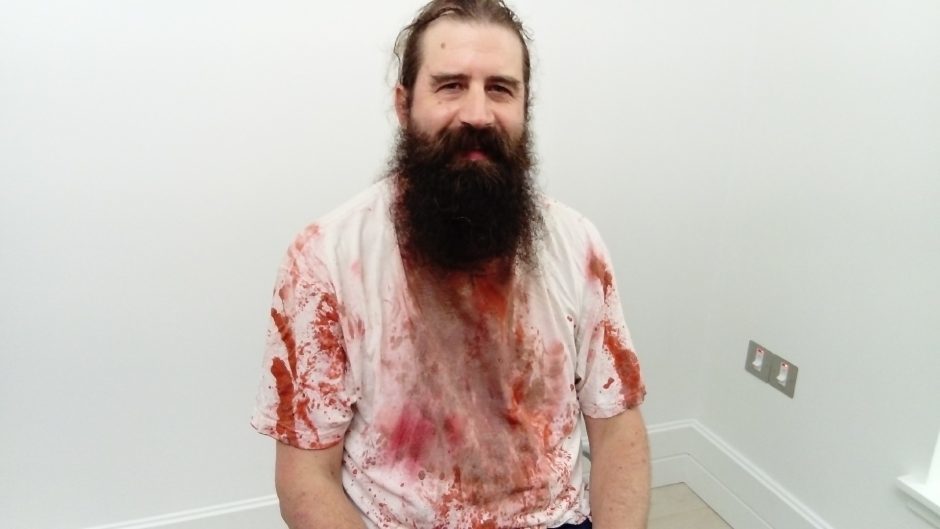 Since then Andy has taken part in around a dozen zombie events with Castle Horror. "We have a pool of excellent SFX (special effects) make-up artists who do a fantastic job and it takes between 30 minutes to an hour to make me up," he says. "I've done my own make-up on a couple of occasions but it never matches the quality of the work done by the make-up artists. And I've recently invested in some moulds to create my own latex prosthetic wounds as well."
Secretary with the Howff Conservation Group, Andy has a love of history and archaeology and also takes part in medieval re-enactments and living history with the Knights of Monymusk.
Taking his inspiration from iconic films and TV series like The Walking Dead, Z Nation and 28 Days Later, Andy has developed his own zombie style and gait.
"My zombie will either be shambling along with a damaged leg dragging behind when encountered in the wild, or will turn in to a ravenous snarling beast when caged and hungry," he says.
"Being a zombie allows me to escape from reality for a while – it's a complete change from my day-to-day professional work. It's also lots of fun to scare the bejabers out of our customers!"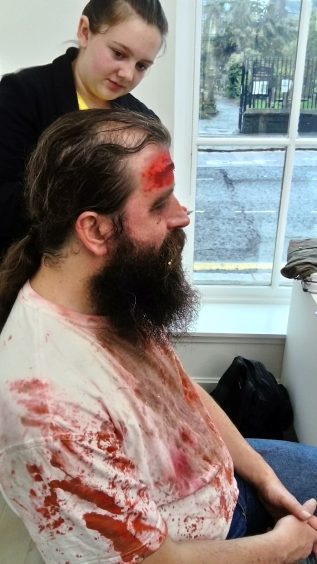 Sixteen-year-old Megan Fletcher has only been doing SFX make-up for a year but loves it so much "she can't stop". The St John's pupil loves working with Castle Horror and although she hasn't had any formal training, her own talent, helped and encouraged by other SFX artists, mean she can already create a fantastic zombie, complete with latex scars.
Saving up money by doing jobs around the house, she buys eye shadow palettes, face paints, liquid latex and blood.
"I'm really excited to start trying out prosthetics and I think a set of moulds will be on  my Christmas list this year," Megan smiles. "I like doing 3D effects with liquid latex and tissue and I get most of my ideas from The Walking Dead and Pinterest."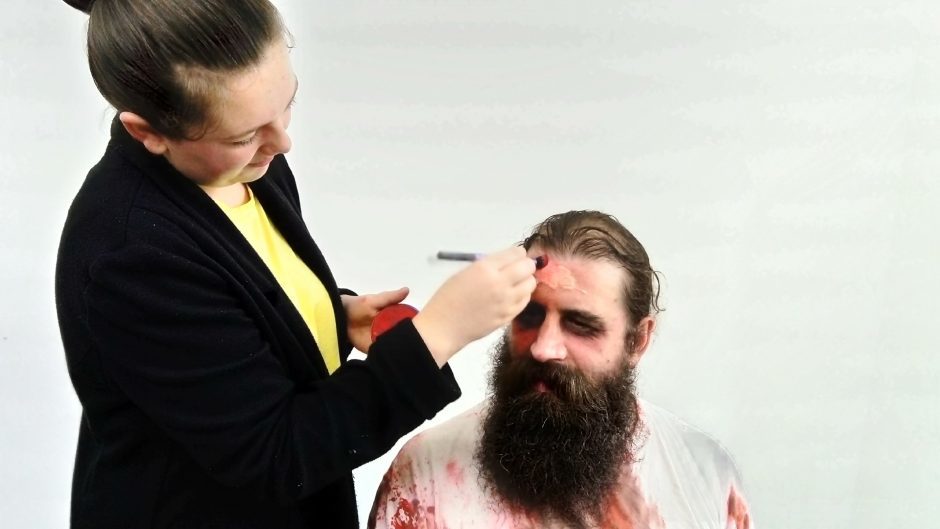 Hoping to train as an SFX make-up artist when she leaves school, Megan reveals: "I used to be so shy and quiet but ever since doing this, it's made me come out of my shell and I'm so much more confident.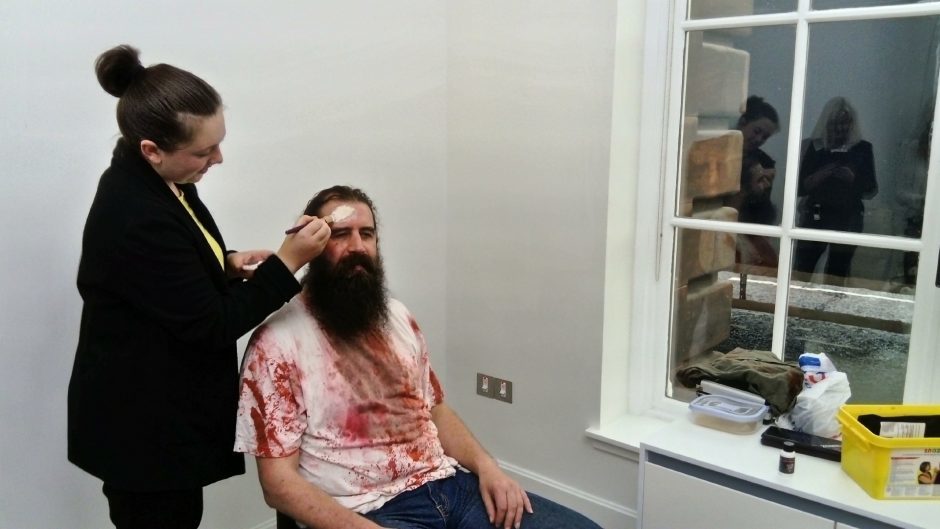 "I just love making people look like something else."
Perth Zombie Horrorween with The Maze takes place today October 28  6pm-9pm in Perth city centre. Halloween at Castle Scream is happening tomorrow, October 29 6pm-9pm,  at Broughty Ferry Castle and Castle Green.