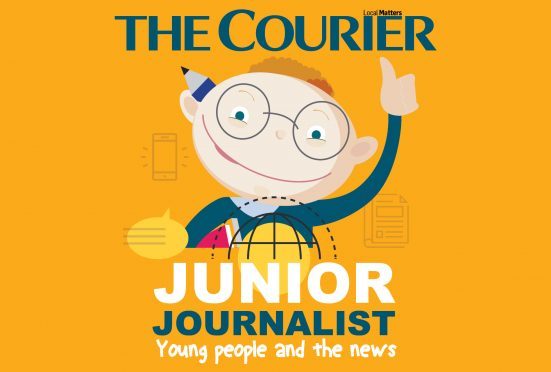 Could your child grow up to be the next Woodward or Bernstein? Might they expose the next MPs' expenses scandal or even topple a president or prime minister?
The Courier is launching its annual Junior Journalist competition – and this year there's a bumper prize fund of £5,000. Open to all primary schools in The Courier's circulation area, Tayside and Fife, the free project challenges youngsters to design their own front page.
Given the goings on across the pond over the past 12 months, it's no surprise the theme of this year's contest is "fake news." President Trump may call any story he doesn't agree with fake, but we want our junior journalists to make their news real.
Pupils can write about anything they like – their school, their class, their family, neighbourhood or even their pets. Or they can cast their net further afield and write about British or global issues they feel matters to them.
We have £5,000 for the classes that come up with the best front pages – £3,000 for the winners and £1,000 for the two runner up classes. This can be spent on anything the class feels would benefit the school, from tablets to computers and cameras – the choice is yours.
Once registered you'll be sent a Junior Journalist 2018 Class Pack. This contains information on the project, comprehensive teacher notes, poster, some great classroom ideas and news activities. Each pupil will also get their very own Junior Journalist activity book.
In addition, your class will receive copies of The Courier delivered to your school once a week for six weeks. At the end of the project all students will get a personalised Junior Journalist 2018 Certificate of Achievement. The contest starts after the February break and all completed entries must be received before the Easter holidays.
Entry is free but you'd better be quick as we're limiting it to 50 classes. You can register more than one class per school, so if you think your class would like to get involved then be sure to sign up.
Getting your class involved in The Courier's 2018 Junior Journalist project couldn't be easier.
Simply cut out and fill in the registration form that will be appearing in The Courier.
Alternatively send your name, position, class, number of students, school and address to george@newsfoundation.com with the subject line "Courier Junior Journalist 2018."
The project is free and the deadline for entering is Friday February 16.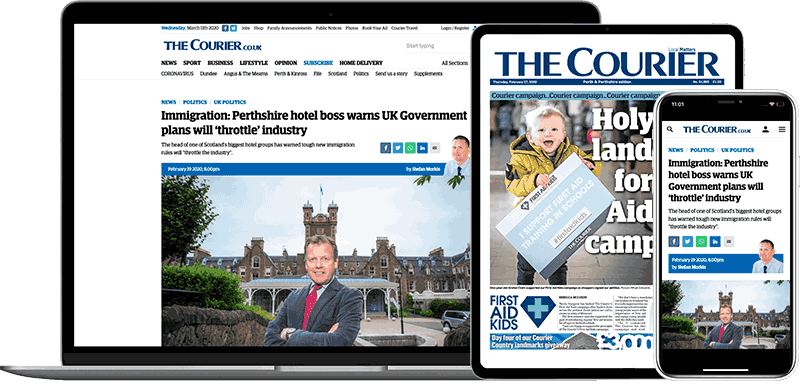 Help support quality local journalism … become a digital subscriber to The Courier
For as little as £5.99 a month you can access all of our content, including Premium articles.
Subscribe