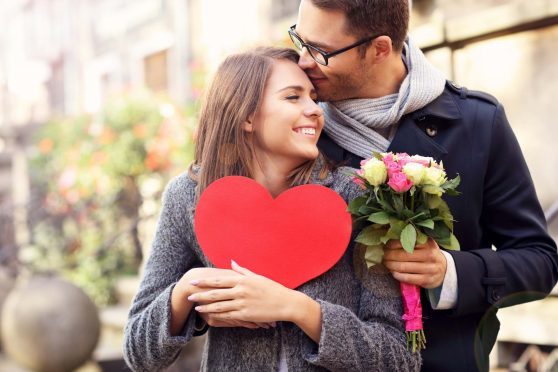 If you and your loved one are running out of time – and ideas – to plan a Valentine's Day surprise this year, don't worry.
There are enough pressures in life without having to stress about how to treat the special man or woman in your life on Valentine's Day, the day of the year that is dedicated to love and relationships.
So, to save you stressing out, we make it a little easier for you by bringing you a selection of top gift ideas that you and your partner will love…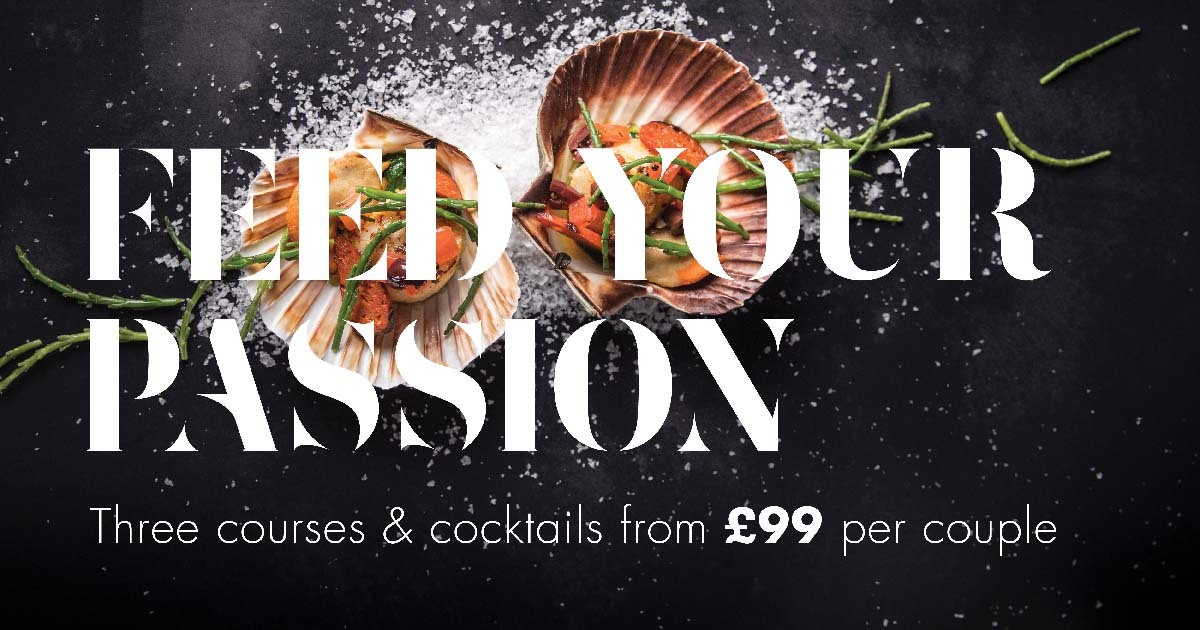 If music is the food of love, then Malmaison's delicious Valentine's menu hits all the right notes. From aged sharing chateaubriand to grilled lemon sole with cucumber butter, its talented Chez Mal chefs have created a concerto of flavour to feed your passion.
Treat yourself and someone special to a sumptuous 3 course menu, with a Valentine's cocktail each for £99 per couple from Friday 9th to Wednesday 14th February, or upgrade to add a bottle of Champagne for £125 per couple.
Or treat them to a cocktail per person, divine 3 course set menu, with a slinky room for the night with chilled Champagne on arrival, all from only £204, including full breakfast the following morning.
The 2 Malmaison offers are:
Room package
A cocktail per person, 3 course set menu, a stay for two & chilled Champagne on arrival from only £204 including full breakfast the following morning. To book, visit: goo.gl/ieQtzU
F&B offer
A 3 course menu, with a Valentine's cocktail each for £99 per couple, or upgrade to add a bottle of Champagne for £125 per couple. To book visit: goo.gl/Qc3J4e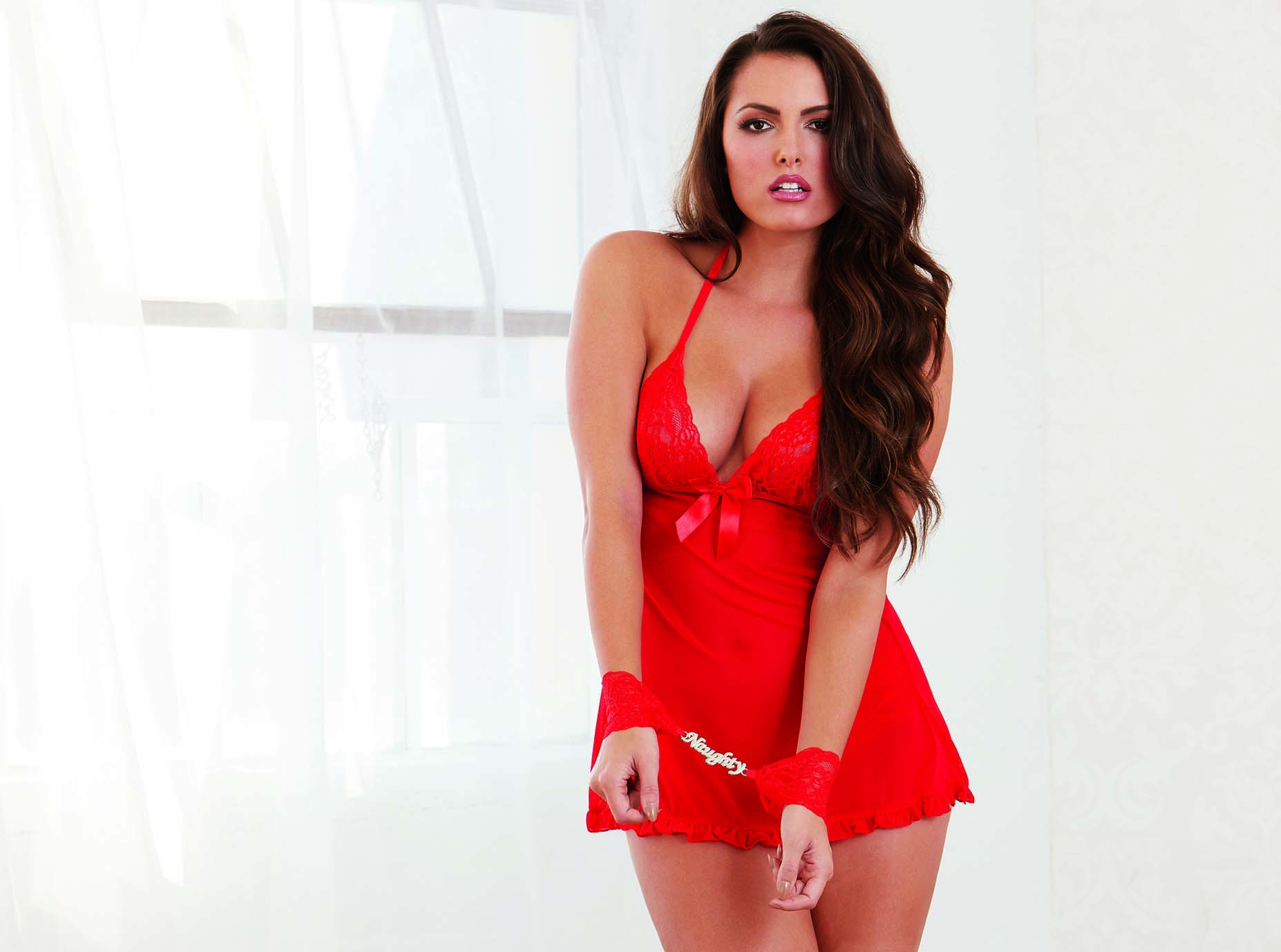 At this time of year there is a boom in the sex toy industry, and with the growing popularity of the Fifty Shades series of erotic novels (three of which became film and the latest one being Fifty Shades Freed released on February 9th), placing an order has become less embarrassing and more fashionable.
Around Valentine's Day many couples surprise each other, why not consider it this year? Whether it is a sexy new outfit or an adult toy, Desire in Dundee have everything you could ever imagine (and more!) to inject a bit of fun into Valentine's Day 2018.
The sex shop at 51-53 Albert Street stocks all types of adult toys and, what it calls, "adult sexual pleasure enhancers", as well as bedroom lingerie and underwear for men or women. There is also a selection of PVC clothing and wigs to choose from. Pop into the store and the friendly staff at Desire will be able to help you. If you would rather be more discreet, then Desire customers can also place an order at its online shop.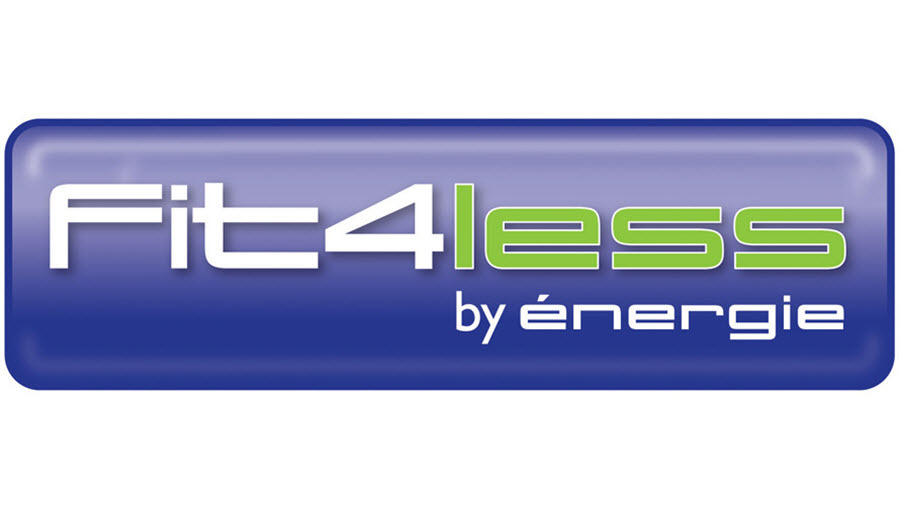 Fit4Less has a Valentine's gift for you – get 6 months for £99 or 14 months for £199 (saving of £150).
With memberships from just £16.99 a month (with no contract) and over 100 FREE classes a week, a last minute membership at Fit4Less in Dundee is the perfect gift for a loved one.
Fit4less offers dual access to both Main Street and Douglas club and has FREE classes that are fun, friendly and are going to suit your pace.
There are more than 100 classes available per week across the two clubs including spin classes, Body Attack, Body Combat, Spin, Bums & Tums – so there's always going to be something you'll love.
Perhaps best of all, Fit4less are unrivalled in terms of the level of service they provide. They have a fantastic team of personal trainers and front of house staff to look after members every needs from the minute they walk in the door.
The free parking, free fitness appointments, access to the sauna and steam rooms and free guest passes make this an idea gift Fit4less – no-one looks after you better!
To join or purchase a fitness gift for a loved one, visit: Fit4Less on Facebook.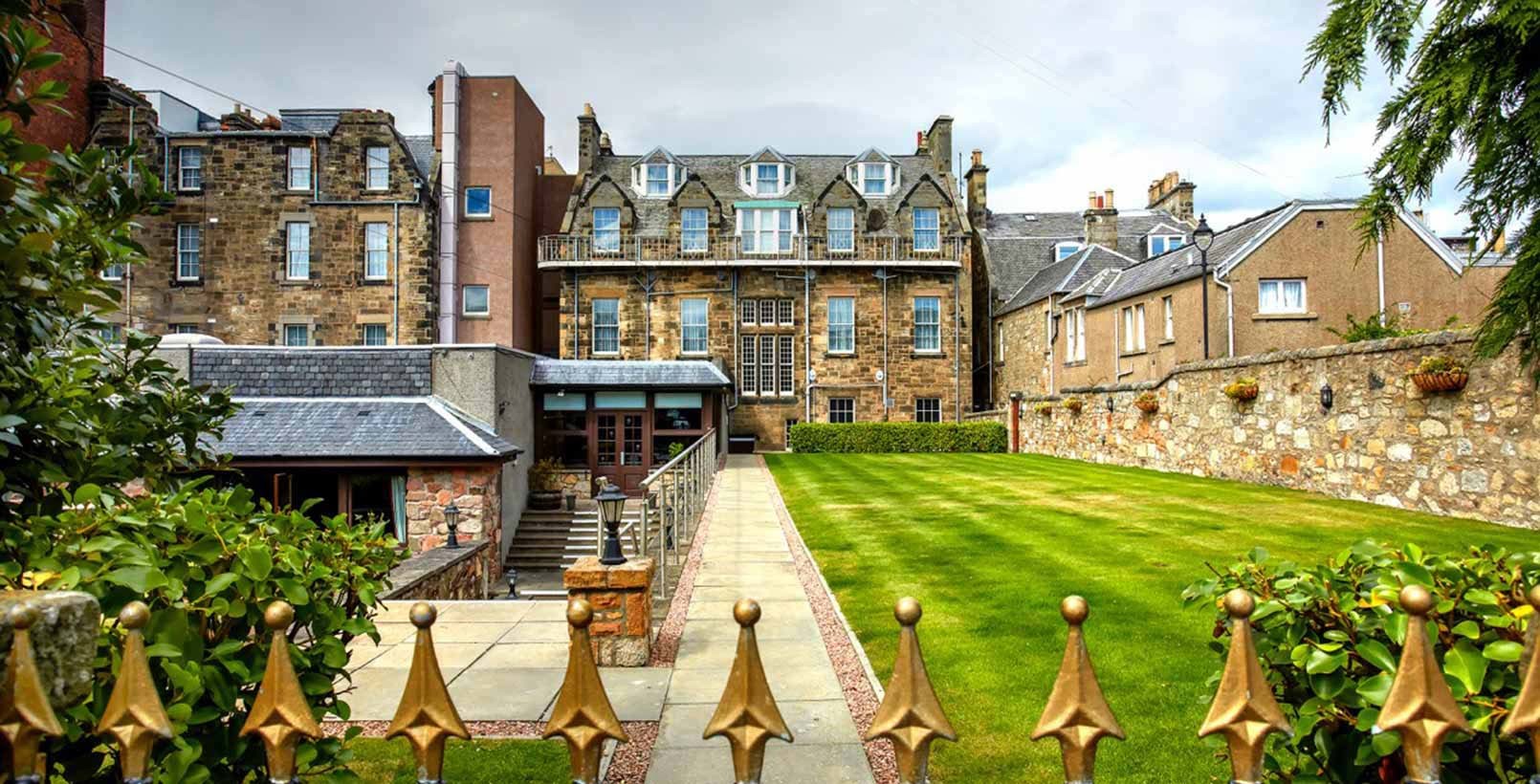 The Best Western Scores Hotel's Valentines offer is 3 Course Dinner with a Cocktail for £29.95 per person with dinner being served in Alexander's.
The Scores Hotel is the closest hotel to the 1st tee of the world famous Old Course and the Royal and Ancient Clubhouse. A five-minute walk will take you to many of the town's attractions including the ancient castle and cathedral ruins, the 600 year old University (Scotland's oldest) and the historic town centre.
Whether travelling on business or pleasure, exploring the sights of St Andrews or experiencing the thrill of the Old Course first hand, the Best Western Scores Hotel is the ideal choice for visitors to St Andrews, golfers and non-golfers alike.
The hotel occupies two traditional Victorian Town Houses dating back to 1864 and 1880 and retains many of the large former drawing rooms as Junior Suites.
There are 36 rooms in total, many of which have stunning views over the West Sands beach whilst other enjoy an outlook over the landscaped garden and terraces.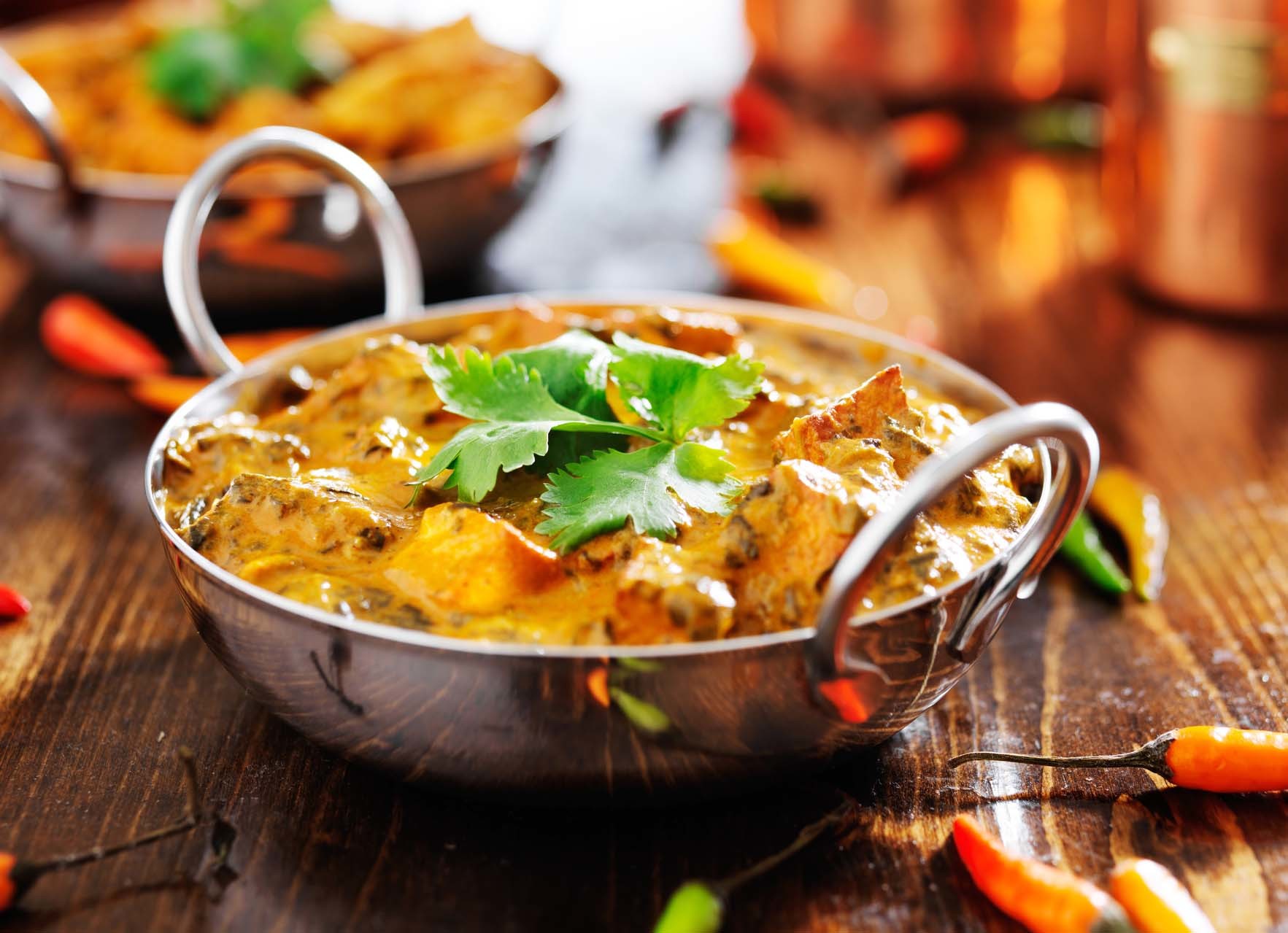 For a spicy way to celebrate Valentine's Day, it has to be Jahangir – one of the city's most popular restaurants.
The Jahangir specialises in Balti and tandoori dishes and has won many awards for quality and excellence. The staff – from the chefs to managers, waiters and bar staff – are dedicated to bringing the highest possible standards of service, quality and value to their valued customers.
At the Jahangir the welcome is warm and genuine. Relax in the lounge, order a drink and browse the menu before moving through to the opulent dining area. To book a table, or find out more, click here.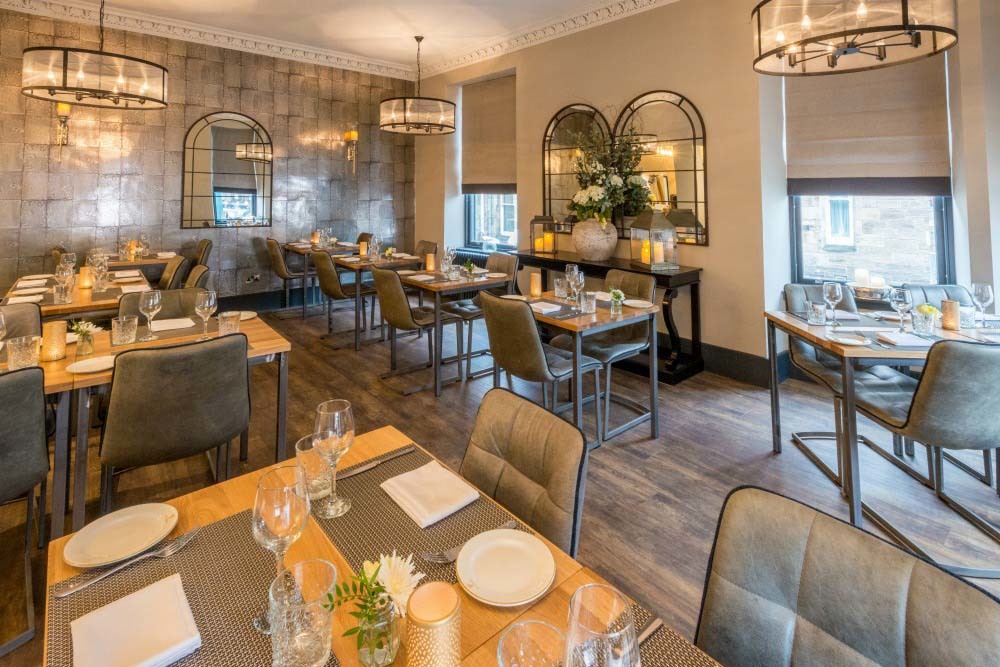 This Valentine's Day, treat yourself to 5-star luxury at Kinnettles Hotel & Spa in St Andrews.
With nine deluxe suites, a spa and a fine dining restaurant, you can enjoy the full Valentine's Day experience.
Kinnettles, which has a sister location in Angus called Kinnettles Castle, is a unique boutique hotel in the heart of St Andrews and offers the perfect place for pampering and relaxation. Plus, the hotel's Head Chef has created the perfect menu for you to enjoy after enjoying a relaxing treatment in its Eden Spa, where the stresses and strains of everyday life will simply disappear as you relax in the tranquil surroundings together.
There is a special Getaway Package on offer which includes two nights in one of the hotel's deluxe rooms and it also includes full access to its Eden Spa – and treatments. Packages start at only £520 for two (until March) including two x 60-minute treatments. For more details call 01334 473387 or visit the hotel's website.
The Kinnettles Valentine's Day weekend is one you will treasure forever.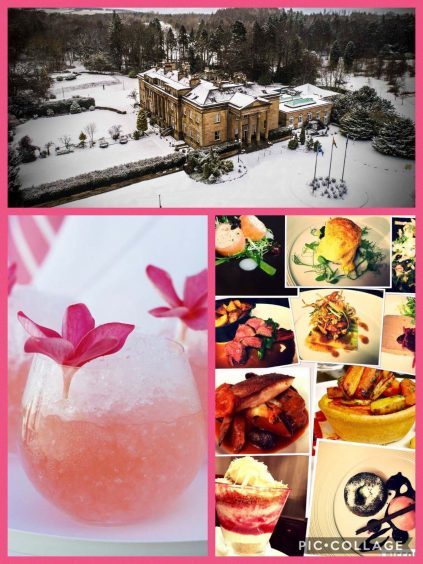 PIC CREDIT: The photograph of the hotel (above) was taken by Productions Aerial Media Services
For an amazing dinner deal in spectacular surroundings this Valentine's Day, consider the Brasserie Deluxe @ The Orangery.
Balbirnie Hotel's #BrasserieDeluxe is significantly influenced by Copenhagen's #Hygge – translated into creating approachability and pricing with amazing value – all aligned to providing a great backdrop for socialising with family and friends… the Scottish way!
A gorgeous blushing geisha cocktail is the perfect start to a romantic evening. It's sweet, fruity, and kissed with a hint of rose.
Plus, fabulous favourites are back on the menu. Flavours include the infamous Bang Bang Chicken Salad, Piri Piri Chicken and Dark Chocolate Fondant with Black Cherry Kirsch Ice Cream.
Go along and join them at the Balbirnie for what promises to be a most romantic evening!
All bookings can be made online here.