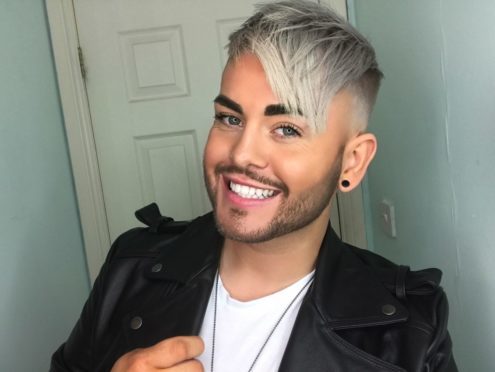 Jonathan Feeney-Brown tells Caroline Lindsay how a career in the beauty industry has given his life a makeover
Jonathan Feeney-Brown is living proof that if you want something badly enough, you'll get it. Despite not doing that well at school and leaving at the first opportunity, the 29 year old from Dundee is now a successful make-up artist and a Dior beauty ambassador.
"High school wasn't so great for me," Jonathan recalls. "It wasn't easy being gay in the early 2000s and I wasn't a very confident teenager."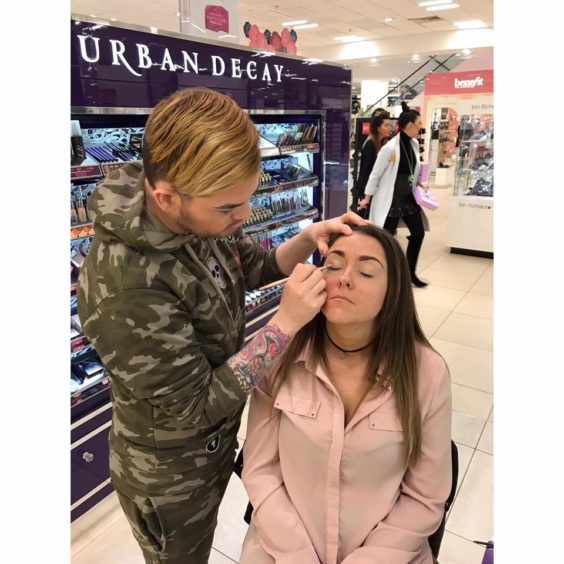 Despite a passion for fashion and beauty, he never thought he could be part of that industry. But fate had other plans.
Working as an entertainer for Haven Holidays one summer, Jonathan realised how much he loved the hustle and bustle of getting ready backstage.
Discovering that fake tan boosted his confidence inspired him to look for other products which helped enhance his appearance.
"The more make-up and beauty products I used, the more I learned," Jonathan says.
Keen to learn more he enrolled on a hairdressing course at Dundee and Angus College in 2014 when he was 26. He did so well that he skipped a year and went straight into SVQ Level 3 Hairdressing.
"I thought I would be the oldest in my class and get laughed at," he admits. "But I made so many friends and absolutely loved it.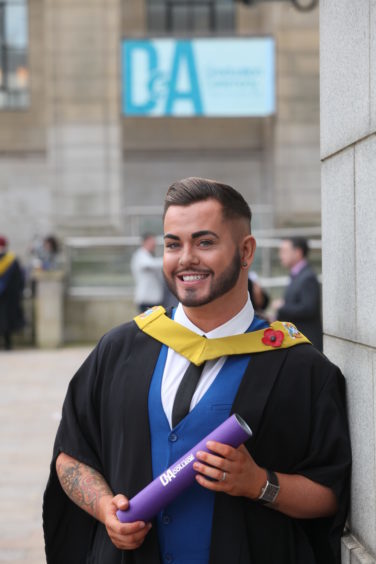 "I won Student of the Year in 2016 and was the first male since 1977 to do so."
And that's not his only accolade – he was also a finalist in the prestigious British Education Awards earlier this year.
"That was amazing and it was such a different experience. I was really flattered that I made the top three finalists out of 125 applicants," he smiles. "My family are so proud and I'm a winner in my eyes."
Jonathan's own style icons include Marilyn Monroe "for her natural beauty" and Dead or Alive singer Pete Burns who died in 2016.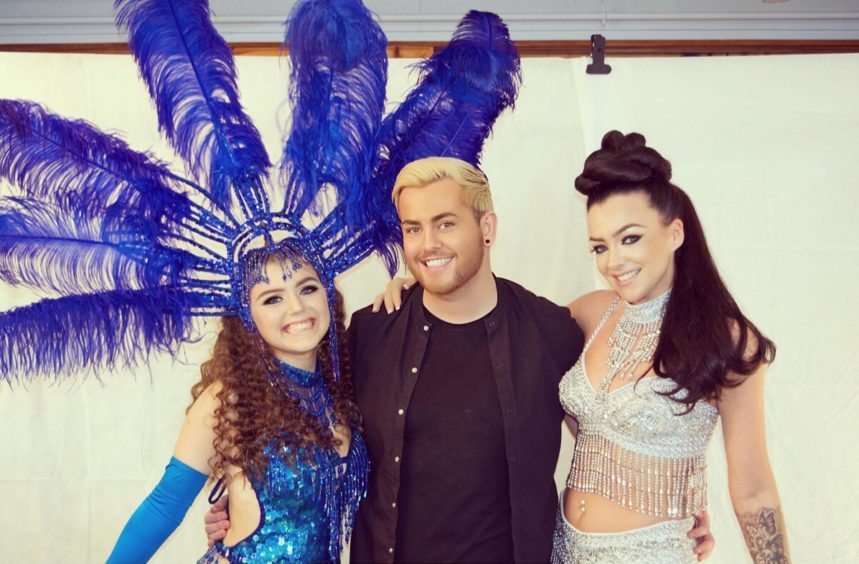 "I love him because he was different and wasn't scared to express himself through fashion. I always advise my clients not to follow the crowd just because it's the cool thing to do. Do what you like and what suits you.
"Knowing the colour wheel and how to conceal properly is a priority for me when doing make-up," he continues. "It gives you the ideal blank canvas."
Jonathan hopes to graduate with an A in HND in make-up artistry in June and work his way up the Dior ladder.
But his dream doesn't end there – he wants to make a name for himself in the media industry.
"I've worked with a few celebrities and hopefully I can add more names to the list," he says. "And I have a few movies and TV shows that I'm working on later in the year."
However, what brings him the most pleasure is helping people feel good about themselves.
"When I'm finished doing someone's hair and makeup, I feel so proud to put a big smile on their face," he says.
His advice to anyone seeking to follow their dream is simple: "There are always going to be highs and lows in life but if you want something – go out and get it."