A French language summer school has ensured that two Fife primary school teachers are fired up to teach their eager pupils le francais. Caroline Lindsay finds out more
As pupils across Courier Country head back to school this week, one Fife primary school will be saying "Bienvenue" to the new academic year. Teachers Dawn Allan and Meg Allan (no relation) spent a week in France on a highly sought-after immersion language course, with the aim of enhancing their French lessons at Leuchars Primary School.
Dawn takes up the story: "Meg and I completed a 10-week French evening course at Bell Baxter High School in Cupar two years ago and that was when we first heard about the possibility of attending immersion courses in France or Spain, organised by Le Francais en Ecosse," she says.
The French courses, which take place in Lyon and Salignac, are supported by the British Council so Dawn and Meg had to fill in an application form from the British Council to apply for a grant. But, as Dawn explains, their first application, back in 2017, was turned down.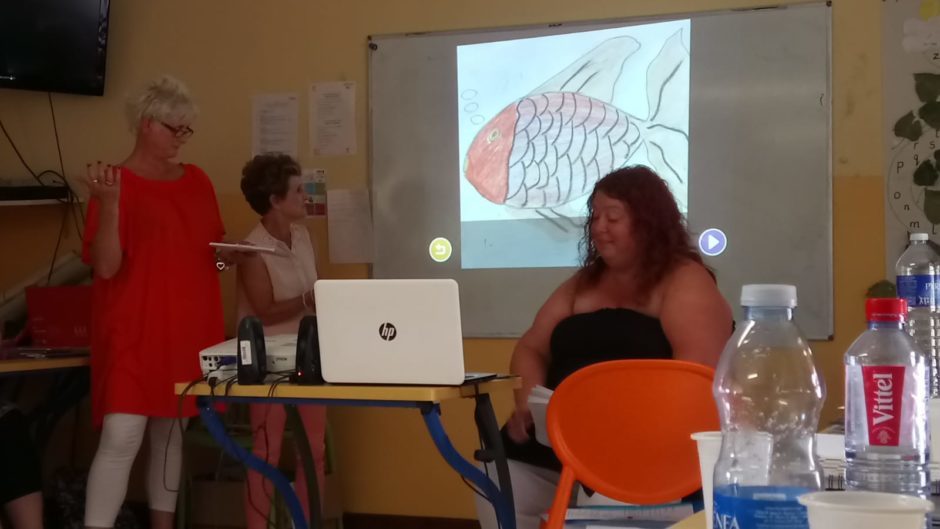 "Our form was duly completed and satisfied all the relevant criteria but due to the high demand for these grants we were unsuccessful at the time. So we were pleasantly surprised to find out later that year that could attend the course in Salignac this summer."
Along with another Fife teacher and two more from Dundee, Dawn and Meg travelled to Salignac – in the south west of France – at the beginning of July and spent a week becoming immersed in the language along with 25 other teachers and early years officers on the course.
Communicating entirely in French, the newfound students spent each day in the classroom brushing up and practising their skills, learning and devising new games and activities they could bring back to the classroom.
"We were also encouraged to utilise various apps that would be suitable to use in the classroom," says Dawn, who will be teaching P7 this year.
"Professional dialogue was a key feature of the course and we were all given prior reading to complete before arriving in France.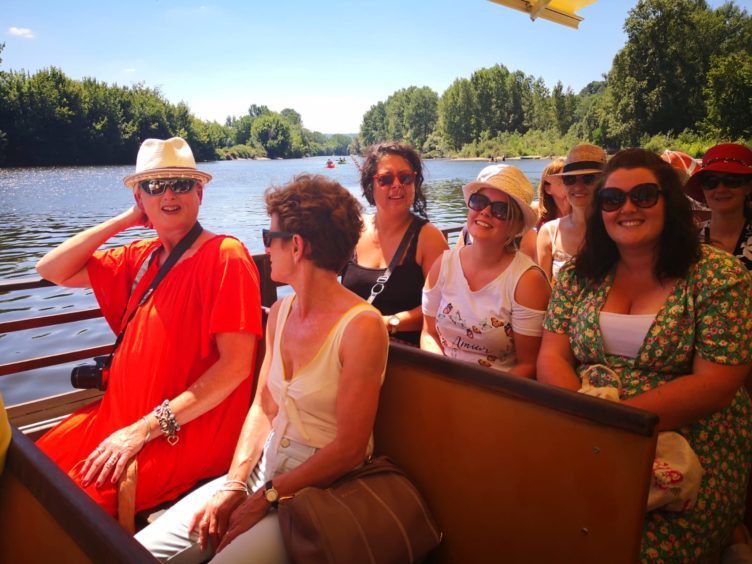 "Most days involved experiencing local culture, including visits to the beautiful towns of Beynac and Sarlat and the caves at Lascaux (famous for its palaeolithic cave paintings), while the evenings were filled with different activities each night – playing board games in French, trying pétanque, wine tasting, watching a French film and attending the town's Bastille Day celebrations.
"And of course the food was wonderful!" she smiles.
Each student had to make a presentation at the end of the course before the proud moment of receiving their certificates
"Meg and I really enjoyed every aspect of the course – we appreciated being given the opportunity to speak and learn with others who were as passionate as we were to further the teaching of different languages in the primary school, and that what we were doing was valued," Dawn reflects.
"We both have a renewed confidence and enthusiasm to take what we have learnt back to our classrooms and share with our colleagues so they too will have new ideas to explore with their classes.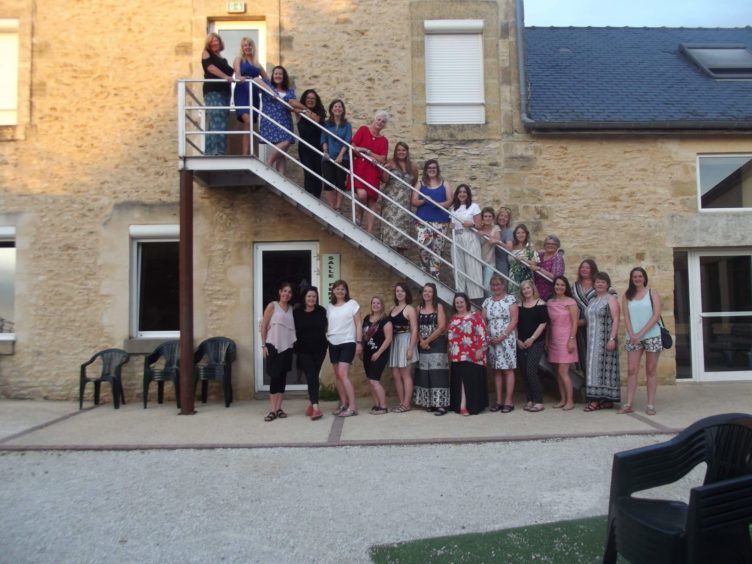 "French is now part of the daily routine in our classes and ideally we'd like to ensure this is consistent throughout our school," she continues.
"Our pupils enjoy learning French, especially if it's done in a fun and meaningful way – they're used to greeting and introducing themselves in French and understand certain classroom instructions, can say the date and discuss the weather.
"We're also lucky to have excellent resources to access in French or Spanish when we're investigating various topics."
Dawn believes it's vital for children experience other languages. "In Scotland all schools are involved in a scheme called 1+2 which ensures that all children from P1 and nursery (in some cases) are taught French or another language and then once they get to P6 and P7 they are introduced to another language on top of that," she explains.
"Having another language is very important in equipping pupils with skills for later in life and for educating the young workforce. Children who are exposed to more than one language can grasp other languages and their own language more ably than others who aren't exposed to other languages," she continues.
"Any steps taken to lessen the attainment gap are important and should be explored. We feel it's important to equip young pupil with the confidence to speak and understand another language in order for them to keep abreast of young people in other countries."
And it's not just children who benefit from learning another language. "I would urge anyone keen to learn a new language to give it a go – it's never too late to learn," says Dawn.