To coincide with its cinematic release in Dundee, Michael Alexander speaks to Grant McPhee – the Fife-raised director of feature film Teenage Superstars.
When Teenage Superstars –  a feature documentary about Glasgow's 1980s and '90s independent music scene – is given its first official cinema screening at DCA in Dundee on September 20, it'll be a poignant moment for its Fife-raised director Grant McPhee.
While a pupil at Bell Baxter High School in Cupar, the now 42-year-old music lover who grew up in the nearby village of Freuchie, used to travel over to Groucho's record store in Dundee every Saturday to browse the vinyl.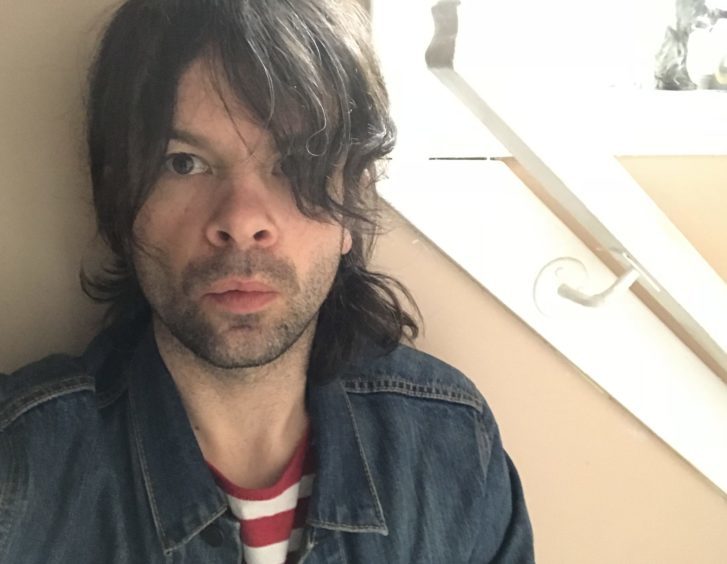 It was there, in that pre-internet/pre-Wikipedia world, that he got to know then Groucho's staff member Graeme Ogston – now a journalist and guitarist with Dundee-based lo fi band Spare Snare.
At a time when he was most likely listening to The Smiths and New Order, Grant says his interest in Scotland's independent music scene and the bands at the heart of this feature length documentary stemmed from word of mouth recommendations given to him by Graeme at the time.
He goes as far as to say that if it wasn't for Graeme, he doesn't think the film would have been made.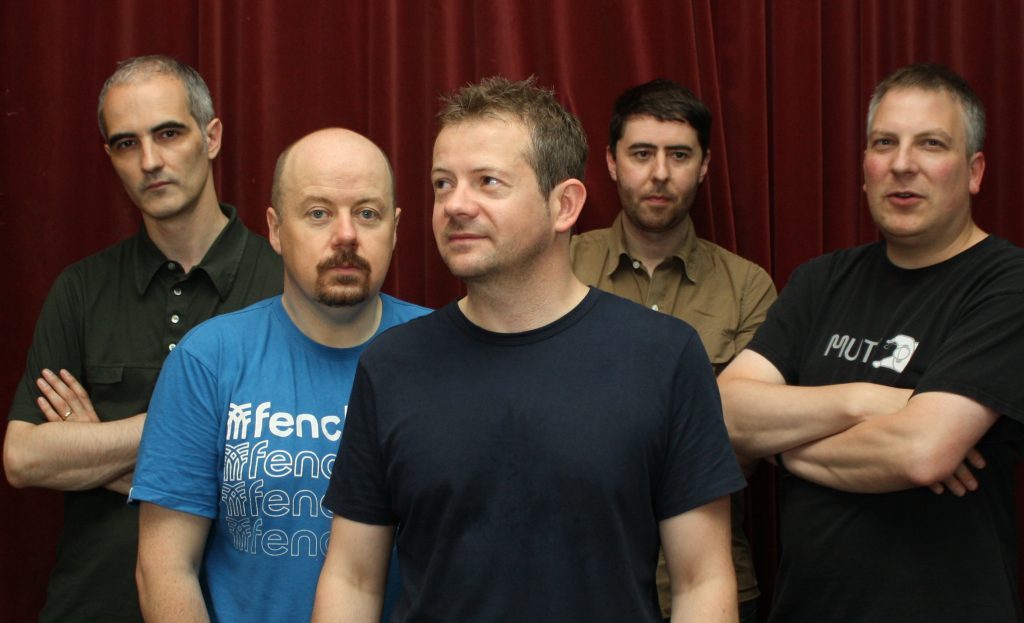 That's why he's invited Graeme to host a question and answer session after the DCA screening.
However, apart from the personal satisfaction of the film coming together after 13 years of "chancing our luck" by approaching musicians for interview, Grant says there are two other fundamental reasons why he thinks it was important to make.
"Indie music is one of Scotland's greatest exports," says Grant in an interview from his now home in Haddington.
"But something that really frustrates me is we never tell the world about these achievements.
"You might have Primal Scream and The Jesus and Mary Chain being some of the more well-known bands of that time.
"None of these bands have gone on to be as big as U2 or the Rolling Stones themselves. But the bands that they've influenced became massively successful. Like Nirvana, for example, which had direct links to The Vaselines.
"The Pixies were also directly linked to what was coming out of Glasgow. For Scotland that is such an exciting thing.
"The other reason I wanted to make this film is something the youth of today seems to have lost with the access to technology we have today.
"It's the DIY indie ethos – the idea that people can just go out and do something themselves.
"It's just going back to that punk thing that people can pick up a guitar and make a song.
"People have forgotten that they don't need to ask somebody's permission and can just go out and do whatever they want creatively in any walk of life.
"That's very important for me."
With a voiceover by Kim Deal of the Pixies and The Breeders, Teenage Superstars tells the story of the west coast of Scotland's indie scene in the 1980s and '90s.
Using archive footage as well as contemporary interviews to acquaint viewers with the key figures of the scene at the time, the film lovingly examines the microcosm in which Scottish music flourished and the lasting global influence it has had.
From Glasgow club nights organised by Primal Scream's Bobby Gillespie to bands using their gran's front room as a practice space, it delves into the lo-fi starting points for such influential bands as Primal Scream, The Jesus and Mary Chain and The Vaselines.
There is also a detour to the unlikely musical mecca of Bellshill where viewers witness the birth and rise of BMX Bandits, Teenage Fanclub and The Soup Dragons.
Figures such as Stephen Pastel of The Pastels and Alan McGee of Creation Records recount these times in their lives – exuding a combination of confident self-belief and a certain incredulity that any of it actually happened in the first place.
As the film progresses through to the 1990s and bands break up or change line-ups, Teenage Superstars tries to not lose sight of the fact that it was a passion for music which brought so many people together in the first place and that this is something to be celebrated.
Having worked on movies including World War Z, Game of Thrones and Outlander as a self-employed freelance cameraman, Grant, who originally studied software engineering at Napier University in Edinburgh, has a wealth of film making experience he could bring to the project.
But just as he did with the film's unofficial prequel Big Gold Dream – released in 2015 which covered Scotland's late 1970s/early '80s Scottish indie scene including indie labels Fast Product and Postcard Records – Grant wanted it to be more about the friendships within the bands rather than the exact history of the bands themselves.
"I think people recognised that we were coming to this with good intentions," he says.
"It wasn't about trying to make money. People also recognised young people making an effort instead of going through official channels. We managed to film and edit it all ourselves by saving up.
"We have had some great people helping us out.
"After we had made the films Creative Scotland helped us out with licensing for commercial release."
Teenage Superstars has already been given positive reviews during screenings at the Edinburgh Film Festival last year as well as Raindance in London.
After the small cinema run in Dundee, Edinburgh and Glasgow, there are plans for it to be screened by the BBC and released on DVD.
*Teenage Superstars, DCA, Dundee, September 20, www.dca.org.uk