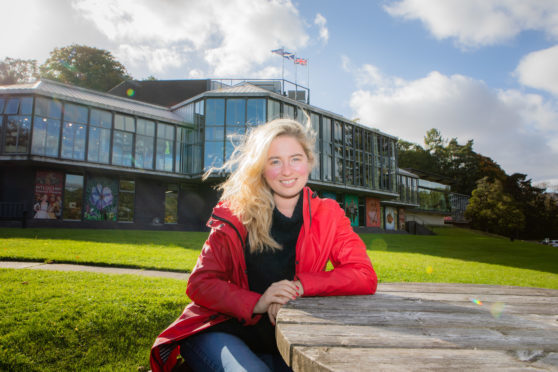 As Elizabeth Newman takes on the role as artistic director at Pitlochry Festival theatre, Caroline Lindsay discovers she has big plans for the future of the theatre in the hills.
A trip to the theatre at the age of 15 was a life-changing moment for Elizabeth Newman.
"It was a play called Taylor's Dummies and seeing it performed live in front of my eyes was just breathtaking, and so much more engaging than TV," Pitlochry Festival Theatre's new artistic director recalls.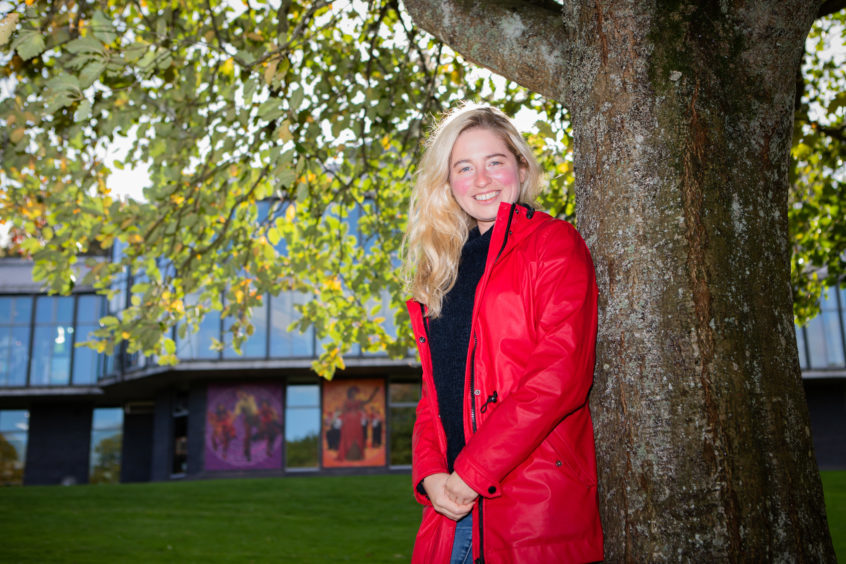 "I couldn't get over that real people were on stage, acting out a story. It was an incredible experience."
The magic of theatre had cast its spell over Elizabeth and today, 17 years on, that wonder is as strong as ever.
Elizabeth started out working in TV and radio and then ran a small theatre company in London be-fore heading to Bolton's Octagon Theatre in 2008, becoming artistic director there three years ago.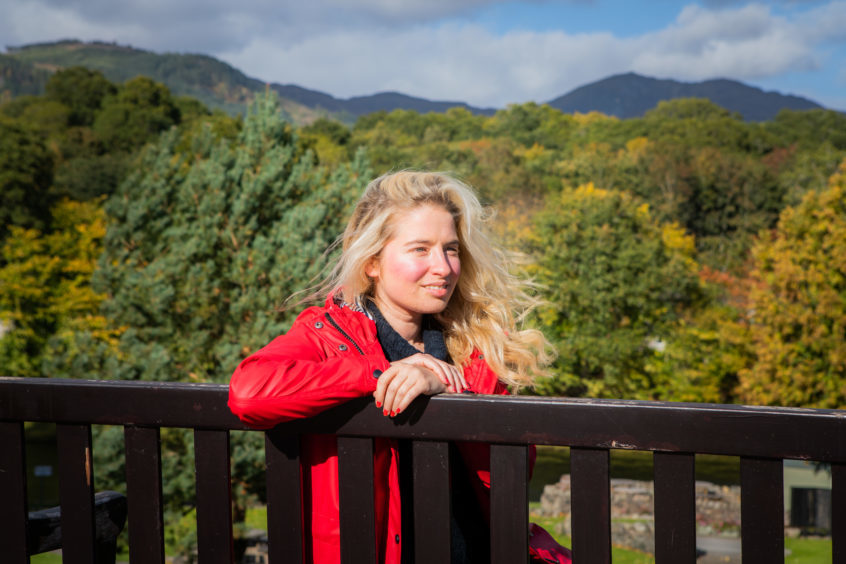 Just 32, Elizabeth has received awards for Women of Social Leadership, Young Entrepreneur of the Year, and Bolton Woman of the Year and last year her work was recognised by The Stage amongst the Best Shows of 2017 across the UK.
"My main area of work is in theatre but I love collaborating with people across all art forms," she says. "I'm always looking at how we can connect with people outside the theatre and ensure we're making a contribution to the community.
"I can't wait to lead the theatre's artistic programme as we endeavour to reach more people throughout Scotland and beyond," she smiles. "We have ambitious plans to make change happen at the theatre in the hills."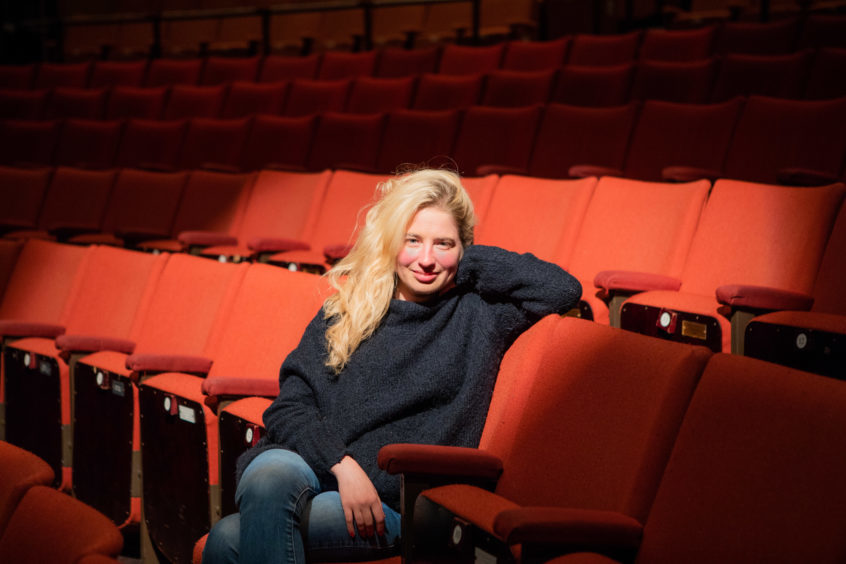 Today the theatre is the last in the UK to enjoy a repertoire system, which allows visitors to see a different show every night of the week, and two on matinée days.
This unique theatre, which draws more than 100,000 visitors from the UK and abroad every year, has an equally unique history. When John Stewart, a leading promoter of amateur dramatics in Glasgow, visited Pitlochry in the early days of the Second World War, he concealed a slip of paper in a wayside post on the side of the River Tummel. It read: "When peace is declared I shall return to this spot to give thanks to God and to establish my Festival."
And his prayer was answered six years later when Pitlochry Festival Theatre was established in 1951. Originally housed in a tent, it now occupies a striking building on the banks of the River Tummel in the hills of Highland Perthshire.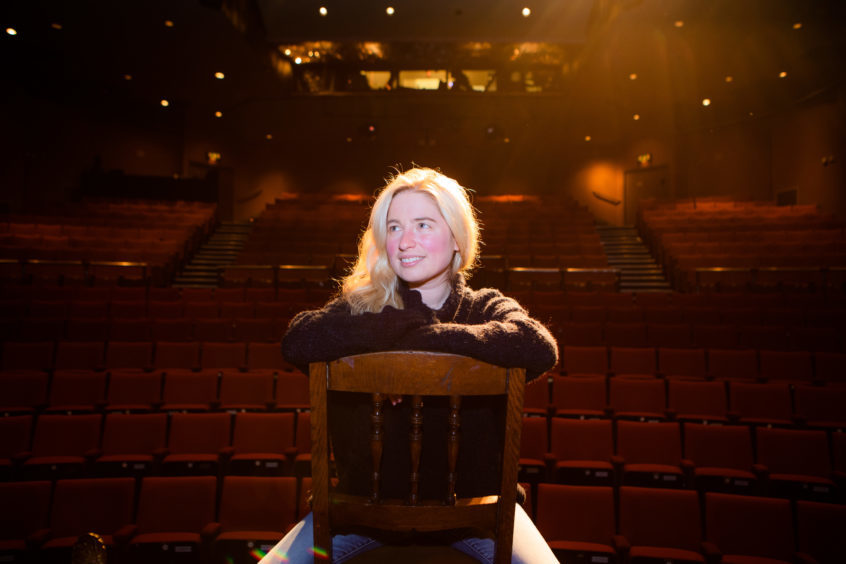 Elizabeth also had a moment of sensory awakening when she first visited Pitlochry. "I'm a massive fan of the Romantic poet William Blake and when I arrived, all I could think of were his words: 'Nature is imagination itself,'" she recalls.
"I could see how the theatre and its setting could release the imagination of people and artists. Perthshire is just so beautiful – I went to the Hermitage and was so enlivened by the autumn colours. My eyes and my heart were totally uplifted."
Taking over the mantle of artistic director from John Durnin, she realises she has big shoes to fill but is confident she, together with the PFT team (whom she describes as "brilliant"), can look forward to a bright future and to build on and PFT's international reputation as a centre for productions of the highest quality and scale and a major cultural organisation.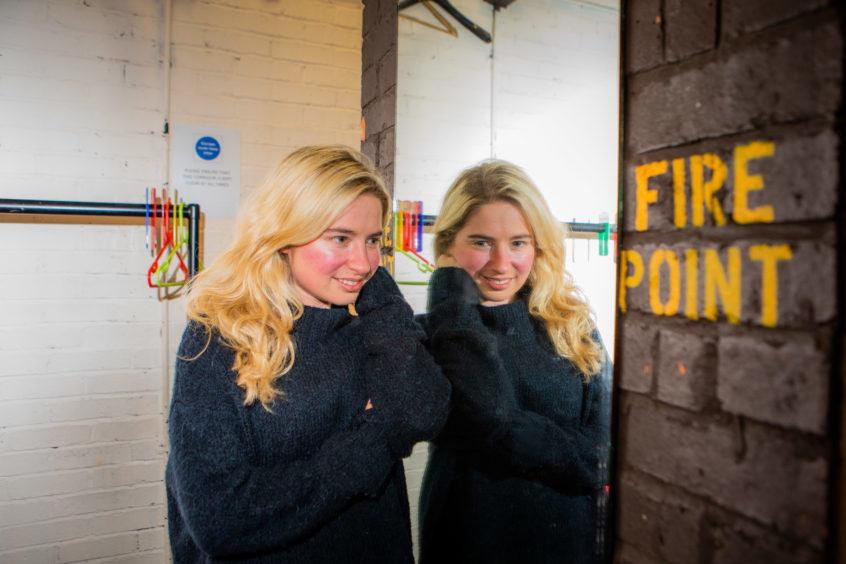 "My previous job in regional theatre was very much about being like a minister, embedding myself in the community to service their needs," she reflects. "I'm excited about starting a dialogue with people, to tap into the infinite potential at PFT – we have a stage and a garden in which to grow our work – and to reach out to other organisations and to take theatre to communities who can't come to Pitlochry."
She admits there will still be challenges ahead thanks to a decrease in investment in art and culture. "We also need to see how the UK will be reacting with rest of the world," she says. "But it's important to remember we are a charity and we were made to connect with people."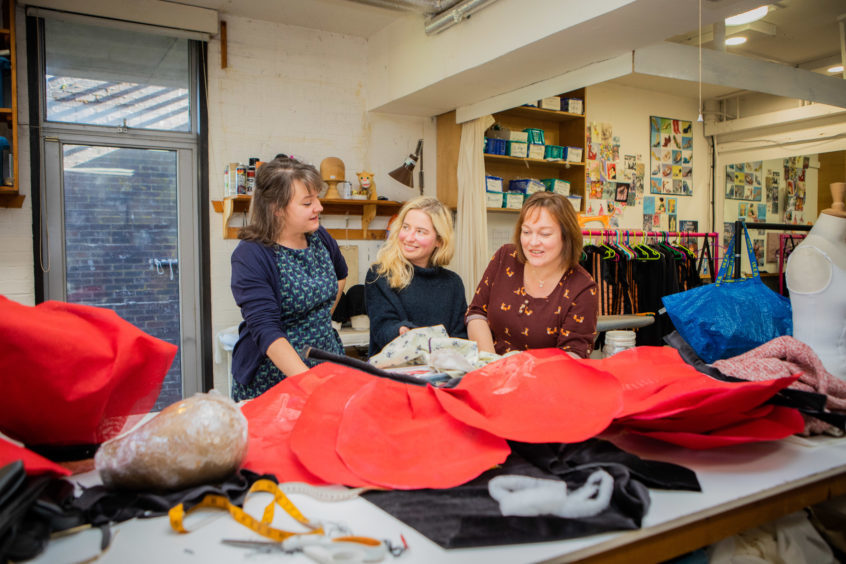 As the theatre heads towards its Vision 2021 project and further develop John Stewart's legacy, Elizabeth says: "It's very important to us to ready ourselves for expansion. The key thing about PFT is that it is two halves of one art – production and participation. As well as an exciting and diverse programme of shows, we also want to engage with people young and old through youth theatre, workshops, residencies for new writers – we're going to help people make sense of the world through story telling.
"Theatre can offer the four pillars of happiness: transcendence – that feeling of 'Wow!'; belonging – to a place or a community; story – what does the story mean to you or how does it relate to your own life); and purpose – everyone needs a purpose, that's why we get up in the morning.
"So the best way to understand ourselves is through stories," she says. "I always come back to To Kill a Mockingbird by Harper Lee – one of the best books ever. It has an intergenerational approach and the whole novel is centred on empathy.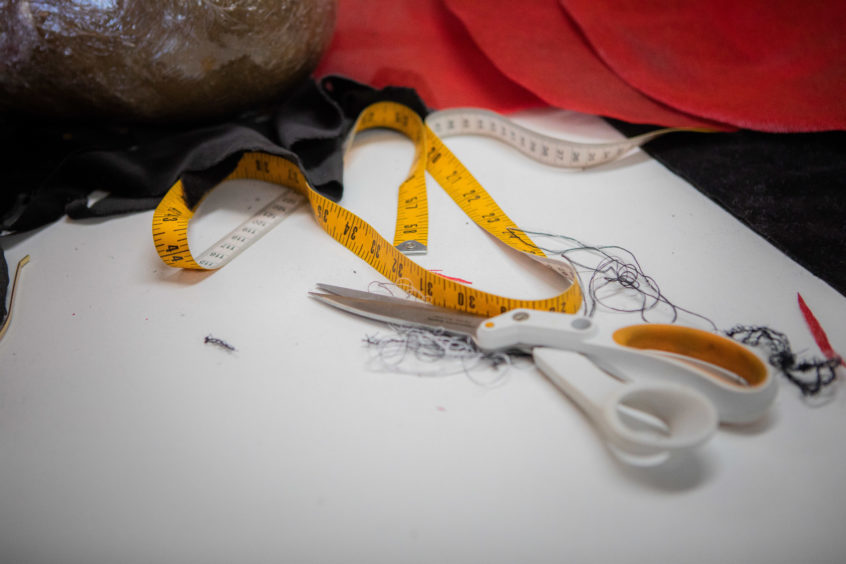 "It tells us that the only way to change is to climb inside another's skin and walk around in it.
"That's why I began telling stories to help people understand their own stories by watching those about others. And with everything happening in the world right now it's important to come back to stories."
Elizabeth hopes that PFT will continue to offer what she calls "a diversity of diet," to make PFT a theatre for a lifetime and cites her own catholic tastes. "I recently watched four very different films in four days and loved all of them – What Ever Happened to Baby Jane starring Bette Davis and Joan Crawford, US neo-noir mystery Blue Velvet, musical comedy The Blues Brothers, and black comedy American Psycho.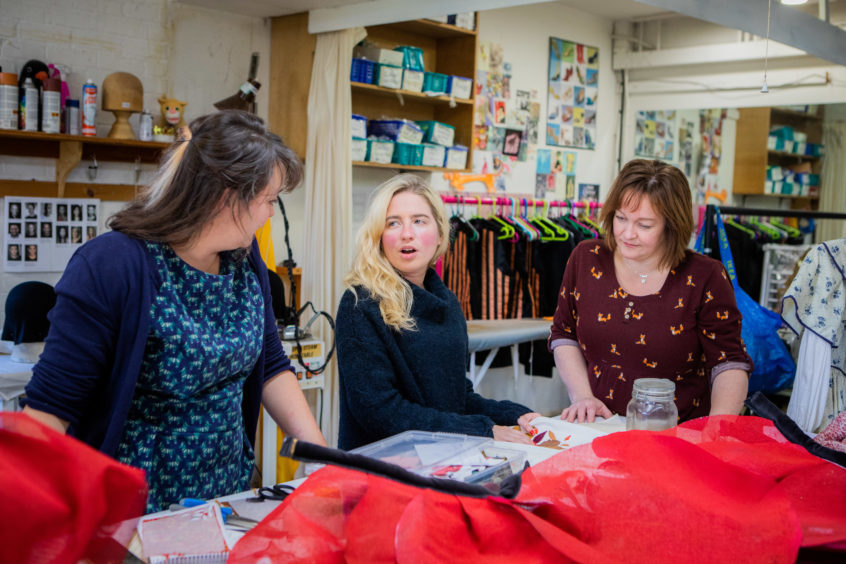 "Variety – that's what a theatre like PFT is all about so we will have a diverse diet of comedy, drama and music, all featuring different playwrights," she enthuses.
PFT introduced musicals into their repertoire in 2009 and the Christmas production is always highly anticipated – for many families it's a high spot of their festive celebrations.
The past few years have seen highly successful musical productions of It's A Wonderful Life, Miracle On 34th Street and White Christmas (which won the Critics' Award for Theatre in Scotland), and Fiddler on the Roof taking place in the 538-seat auditorium.
This year's production will be The Wizard of Oz, directed by PFT's associate director Gemma Fairlie and Elizabeth is looking forward to seeing the show come together.
"Part of my role is to oversee all our artistic work and there's so much joy in working with artists, designers and everyone involved with the show.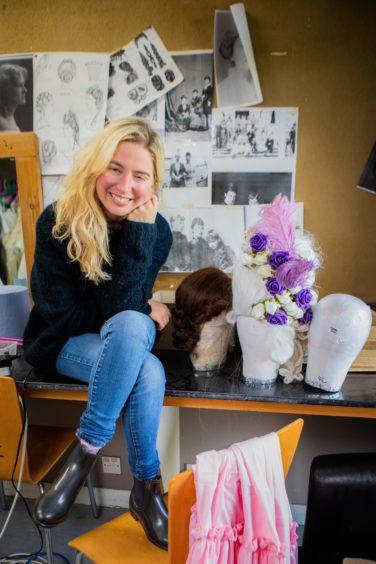 "Our production will be very faithful to the story but will feel fresh and alive for audiences," she says. "We recently held auditions for children for some of the roles – I loved meeting them."
A typical day for Elizabeth can involve anything from a photo shoot with dogs (hopeful hounds up for the role of Dorothy's trusty doggie Toto) to meetings with the Federation of Scottish Theatre, finance discussions and a working lunch with lighting designers to talk about the year ahead.
"It's quite eclectic and I know I'm very lucky," she beams.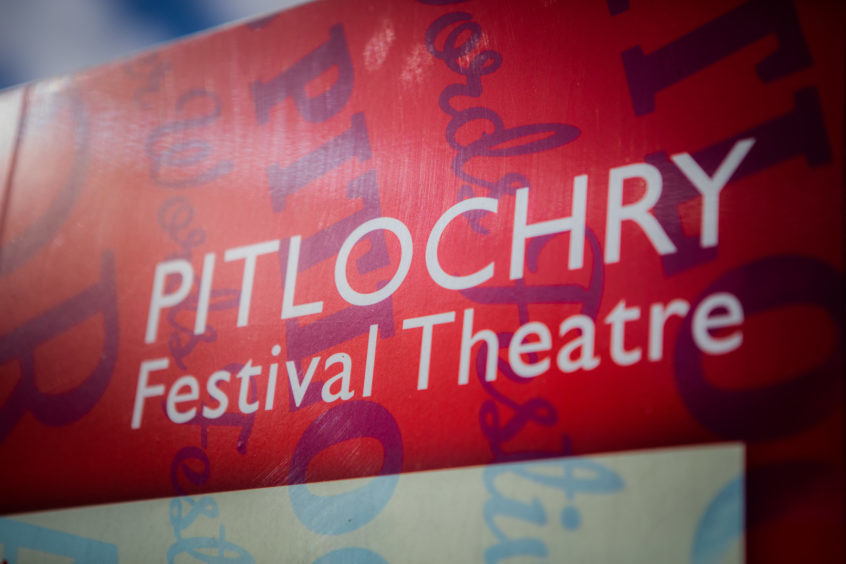 Ask Elizabeth about the writers who inspire her and the flood gates open. "Oh so many," she enthuses. "Tennessee Williams, Arthur Miller, Shakespeare, the Restoration writers, John Donne, William Blake. I adore remarkable novelists like Elizabeth Gaskell, Jane Austen, the Brontes, JM Barrie, Thomas Hardy, TS Eliot. I'm in awe of writers who have the capacity to transform, to distil an idea into a few words. They are just awesome.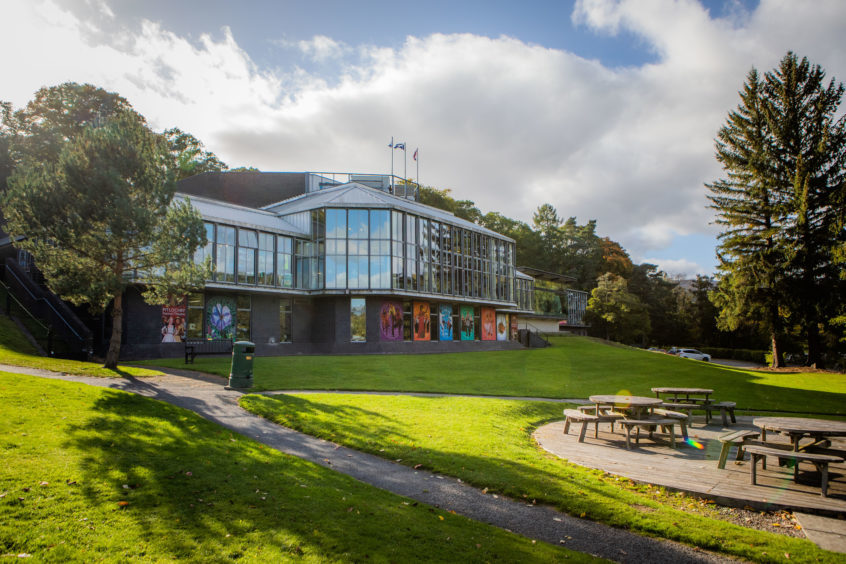 Her own directing style perhaps owes something to the directors she admires. "Mike Nicholls (The Graduate, Who's Afraid of Virginia Woolf) is quite possibly one of the best director of actors ever – he is my favourite of all time. It's completely and utterly astounding when someone has that capacity to really understand it all. His 2003 mini-series Angels in America made me want to devote my life to directing and if I can make just one piece, my life will have been worth it – he completely got how complex it is just to breathe as a person.
"I was also blown away by Simon McBurney's Measure for Measure at the National.
"You come across extraordinary people all the time."