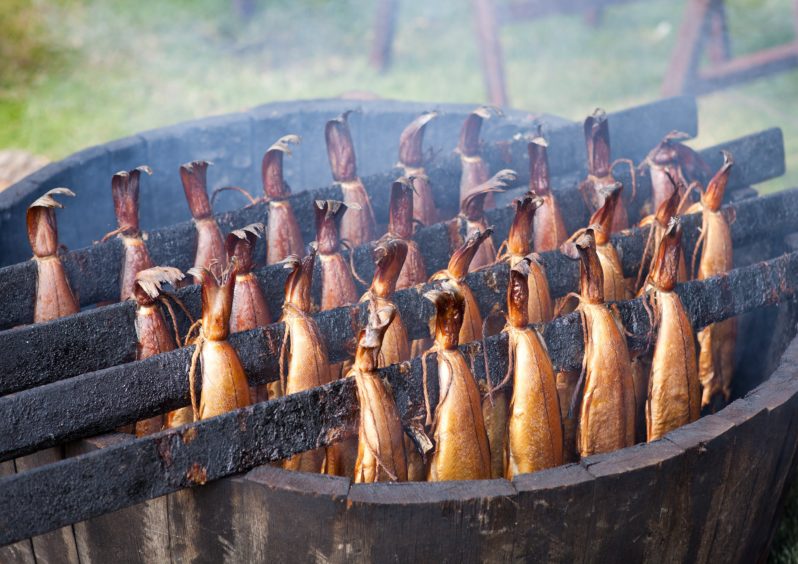 Garry Watson, chef proprietor of Gordon's in Inverkeilor, tucks into one of his favourite local delicacies – the Arbroath Smokie.
During lockdown and living in a rural area, it has not been as easy to pick up produce.
However, fortunately every week it's great to hear the tooting horn of my local fish delivery van, B&A Swankie of Arbroath, which drives around areas of Angus with spectacularly fresh seafood.
Cod, salmon, sole, sea bass, monkfish etc are just some of their fare, all conveniently filleted that morning and always great for that evening's dinner.
I often season white fish fillets, then coat in flour, egg wash and finally in oatmeal, before simply pan frying and serving with lemon and my homemade tartare sauce.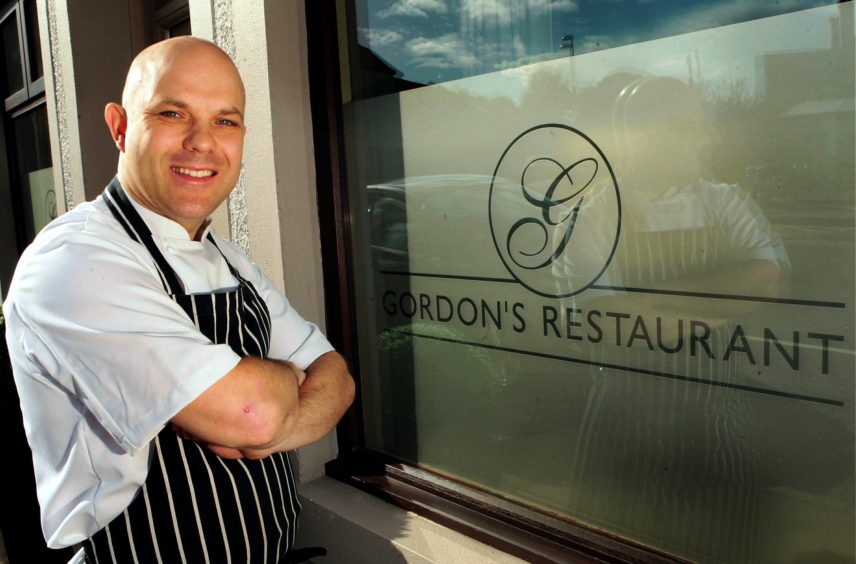 However, I love buying one of my favourite delicacies – the Arbroath Smokie.
They are geographically protected like Parma ham and Champagne so they can only be prepared within their area of origin and made correctly in the traditional method.
Fresh haddock is gutted, then salted and slowly cooked in a special barrel containing hardwood fires. A visit to one of the many skilled Arbroath fishmongers is a must on any foodies bucket list where you can see and smell them being prepared, then sampled straight off the barrel while still warm.
However as Smokies are cured in salt they last all week in the fridge so an Arbroath Smokie dinner can be had any night of the week.
As they are already cooked you only have to warm them up, simply wrap in foil and heat through in the oven, remove the back bone and brush with melted butter.
However, I've been making lots of great quick simple teatime home dishes from pate with beetroot salad and homemade oatcakes, Smokie fishcakes in panko crumb with chilli jam, crepe pancakes filled with flaked Smokies in a sauce of reduced crème fraiche seasoned with lemon, chopped chives and parsley served with Lunan Farm asparagus.
They also work well with curry spice – I experimented by putting some smokie flesh through pakora batter with grated carrot, onion and white cabbage, chopped chilli, coriander and curry spice. Then I deep fried to a crisp golden brown and served with pilaf rice, raita and Thai curry sauce. Brilliant!
Try my super quick Smokie pate. Warm 1 large single Smokie, remove bones and skin. Place in food processor and blend with juice of 1 small lemon until  smooth. Place mixture in a bowl  then fold through 75ml of lightly whipped double cream, 12g finely chopped chives and season with sea salt and freshly ground black pepper. Place in small ramekins and smooth over top with palette knife.
Chef's tip: If storing overnight, cover the surface of the fish with a thin layer of melted butter.
---
More in this series
Scotland has some of the finest produce you can find, says Perthshire chef
Antigua has great food – but not quite as stunning as Scotland's!