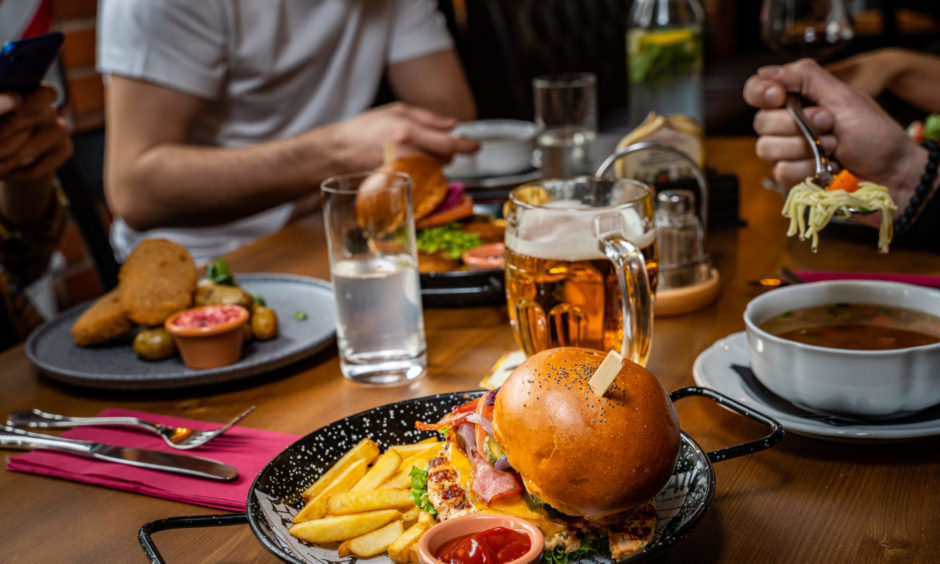 Scotland's food and drink service industry is set to receive a much-needed kickstart as restaurants begin to reopen.
Chancellor Rishi Sunak has announced new measures to help kickstart the UK hospitality sector, including a 50% discount on eating out in August, capped at £10 per person.
The discount can be applied when dining out on a Monday, Tuesday or Wednesday. Businesses will then be able to claim the money back from the Treasury as part of the "eat out to help out" initiative.
The discount will not apply to alcohol, but to food and soft drinks up to £10 per person.
The announcement was made in the Chancellor's latest budget briefing in which he also said the hospitality sector will see a 15% reduction on VAT, bringing it down to 5% overall for the next six months.
The Scottish hospitality sector has suffered drastically in recent months after restaurants, bars and hotels were forced to close when lockdown was implemented in March.
In Scotland, the expected date for reopening restaurants indoors, with strict social distancing measures in place, is set for July 15, though some of the nation's eateries have stated that they won't be in a rush to open and will wait until later this month or even later to gauge demand.
On Monday, hospitality service was allowed to resume outdoors in Scotland.
Lucy Husband, market development and business engagement director at Scotland Food and Drink, welcomed the news but wants to see a wider package of support.
She said: "Coronavirus has cost the Scottish food and drink industry more than £3billion and has forced every single business in the sector to change the way it operates. To recover effectively and quickly, we need dramatic financial support like that announced today.
"The VAT reduction is a welcome intervention, but a wider package of ongoing financial support measures for other food and drink businesses like processors, farmers, fishermen, brewers, bakers and distillers need to be implemented if we want to achieve the so-called V-shaped recovery."
Meanwhile, Marc Crothall, chief executive of the Scottish Tourism Alliance said Scotland's tourism industry 'hugely welcomes' the new measures but is campaigning for it to be brought forward to meet the July 15 date for reopening fully.
He said: "The series of support measures announced by the Chancellor this afternoon are hugely welcomed by Scotland's tourism industry and go beyond what we had anticipated in terms of the lowering of VAT to 5%.
"The STA, along with our counterparts at UKHospitality, have campaigned heavily for years for the UK government to cut VAT to 5%; this represents a huge catalyst for the tourism economy and I know this news will come as a huge relief today for thousands of pubs, restaurants, accommodation providers and visitor attractions across Scotland and their employees whose jobs have been given increased protection.
"Incentivising the public to support our hospitality industry was one of the recommendations the STA made to the Independent Advisory Group on Economic Recovery and I am pleased to see that this has been included in the raft of support measures announced today for the tourism sector.
"We must remember that while August marks the start of the school holidays south of the border, Scots are already planning staycations and days out throughout July so we will be pushing for the 'Eat Out to Help Out' initiative to be brought forward in alignment with the reopen date of Scotland's tourism industry on July 15."
The Scottish Licensed Trade Association (SLTA) has also welcomed the decision that everyone can get 50% of meals in participating restaurants across the UK during August, though it believes more still needs to be done.
SLTA managing director Colin Wilkinson said: "July 15 will be the kick-start for the majority of the industry in Scotland but we must remember it is estimated that nearly one-third of premises will either not be able to open at all or will not be viable even if they can open.
"While we particularly welcome the reduction in VAT from 20% to 5% – something we have been lobbying for – and agree that much of the Chancellor's rescue package for the UK economy is good news, from the hospitality sector's perspective Rishi Sunak needed to do more to help rebuild the industry.
"However, this substantial but temporary reduction in VAT for accommodation and food gives the sector a much-need boost. Experience from Ireland shows that when VAT rates are lowered tax revenue to the Government increase, and research undertaken in the UK indicates this would be reciprocated.
"Extending the commercial rates holiday would have also been a huge relief for the industry and again sector-specific support should have been introduced to assist those in most need.
"The entire industry needs ongoing support for many months, stretching to years if it is to recover to anything like the level it was prior to Covid-19."
The Food and Drink Federation said "squeezed middle" manufacturing firms also stand to benefit from the new measures. Chief Executive, Ian Wright CBE, said: "The FDF is extremely appreciative of the unprecedented support the UK Government and the devolved administrations have provided throughout this crisis. Up and down the country, the 'Hidden Heroes' of the UK's food and drink industry have kept the nation fed through the last few difficult months.
"The UK's food and drink manufacturers who supply into the hospitality and catering trade have been hard hit by the crisis, as their customers disappeared overnight. These 'squeezed middle' firms will enthusiastically welcome the Chancellor's announcement today to cut VAT on food and hospitality and slash the cost of eating out. We hope these measures will lead to a significant boost in demand for the hundreds of manufacturers who supply into hospitality and the out of home sectors and help them to manage increased supply costs.
"However, if demand does not return quickly, these firms will continue to struggle unless they – and the sector they supply – receive additional employment support. The Chancellor must therefore keep the option of extending full furlough support to hospitality and their food and drink suppliers in his back pocket so we do not lose vital jobs and businesses.
"The closure of hospitality has disproportionately affected young people's employment prospects. We applaud today's interventions to increase employment opportunities for young people who would otherwise be hit hardest by unemployment.
"The FDF is pleased that government heeded our call to introduce cash incentives for employers taking on new apprentices. We would now welcome the opportunity to work with government to ensure food and drink manufacturers can make the most of the schemes announced, as our industry offers great careers, in every constituency."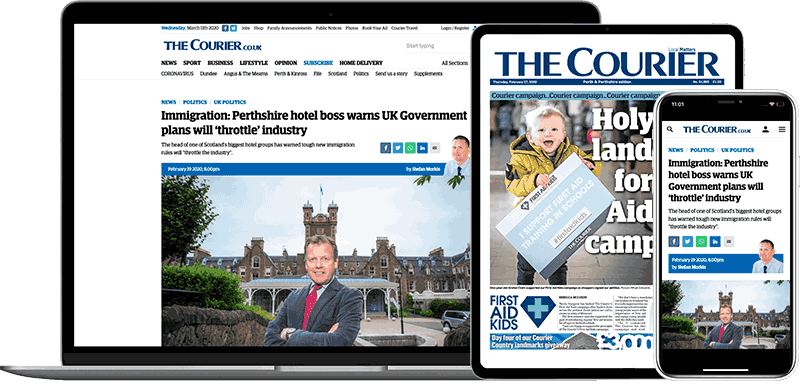 Help support quality local journalism … become a digital subscriber to The Courier
For as little as £5.99 a month you can access all of our content, including Premium articles.
Subscribe