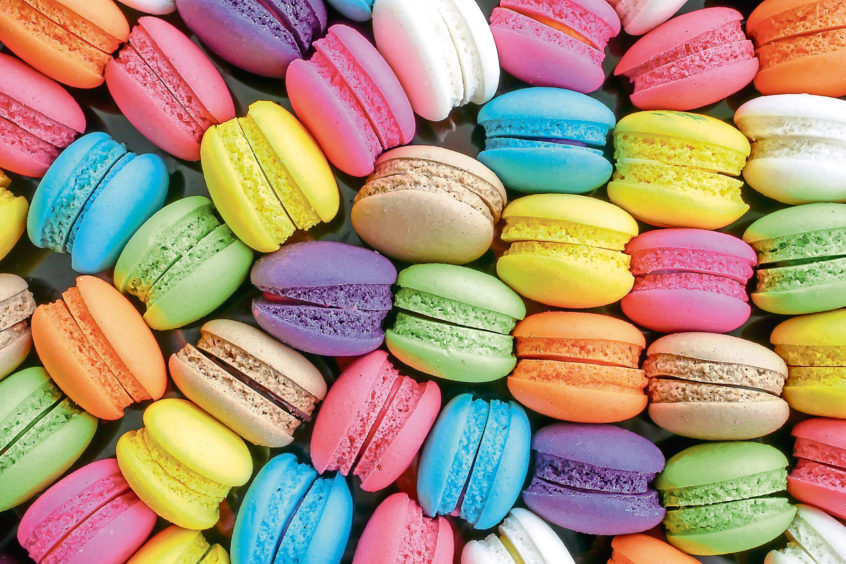 Perth Farmers' Market, Cardo, 63 Tay Street and Casella and Polegato are all in a day's walk for our food columnist Murray Chalmers.
Writing this at the end of a gloriously sunny September weekend, I've tried to count my blessings and feel optimistic about our collective future.
My average screen time last week was a monumental eight hours a day and so much of that was spent getting angsty about what will always be an imperfect world, one that none of us can fix alone.
With that sobering realisation self-preservation duly kicked in on Saturday, along with the vitamin D from the sun's bountiful rays.
I'm not delusional but this weekend I remembered that we still had a choice from the product range of human emotions – and that happiness is still an option.
I won't bother to list all the things that are wrong with the world – I mean, where do you start? – but what is right about it is the indomitability of the human spirit and the belief that together we can all make it better in the end.
With that in mind we set off to Perth.
Three very pleasing culinary things then happened and the joy they brought was massive. The first was the long overdue rediscovery of Perth Farmers' Market which is now held in the South Inch car park on the first Saturday of every month.
Vibrant
I hadn't been to this new location when it moved from the city centre in August but am happy to report that the market is as vibrant as ever in its new home, just a short walk along the river.
You could even stop off en route for what looks like a very good value set lunch at 63 Tay St, which is minutes from the market. Just remember the market closes at 2pm though.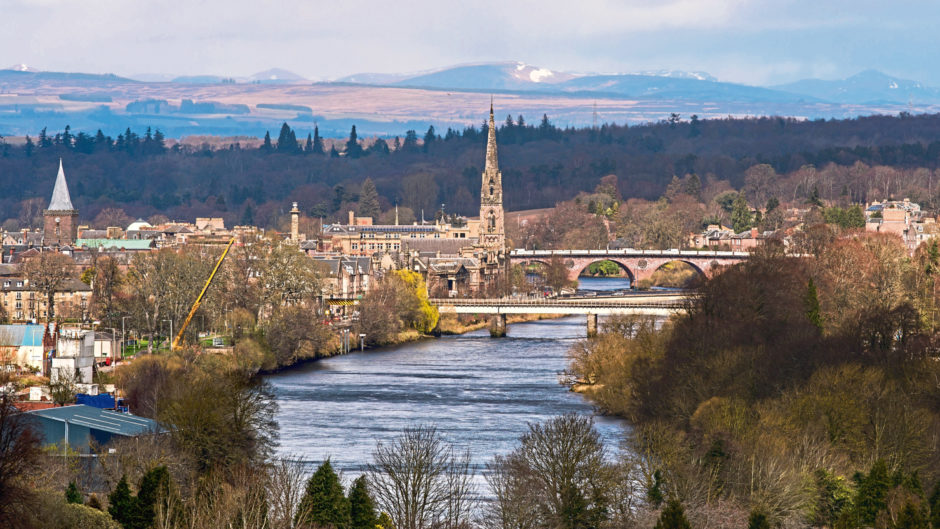 Farmers markets are always things of pleasure but right now the chance to talk with local producers and sample some new produce still seems like forbidden fruit.
Perth is such a foodie place anyway that you can easily spend a day shopping for real gourmet treats – and that's pretty much what we did.
The sun helped but on the day we visited the city seemed buzzing – even the wonderfully anachronistic Salutation Hotel was gleaming like the grandest folly in the September light.
Focused
What a lovely place Perth is, despite the recent loss of many businesses in the centre; nonetheless there is still a great selection of independent shops, cafes and restaurants and the civic planning, whilst not faultless, is so much more focused than in Dundee.
However, I hope the historic site of McEwans department store (it was NEVER a Beales in my eyes) can become occupied again because nowhere else has the spirit of Grace Brothers existed so brilliantly close to home; I swear the Fair City's version of Mrs Slocombe used to work on the L'Occitane counter and only hope she hasn't now gone through the ozone layer of stale Elnett to that great perfume hall in the sky.
The food options are extensive for quite a small city. I don't think I have ever had a bad meal in Perth and certainly have had many a memorable one; my favourite was always the much missed and brilliant Kerachers on South St where you could eat the freshest fish in an atmosphere that oozed authentically old- school glamour.
But although the clock in this timeless classic did eventually stop, Perth still has many wonderful places to choose from and of course just when you and your stomach can't think about food a moment longer you should definitely visit the excellent Perth Museum and Art Gallery, constantly punching above its weight with some brilliantly curated shows.
This time at the farmers' market I was tempted by some great bread from Casella and Polegato Italian Bakers, macarons from Chardon which are easily as good as those from Ladurée in Paris (hitherto how all other macarons were judged), some spankingly fresh vegetables from Guardswell Grows and… a whole load of vinyl albums from Meadow Walk Records who declared that I had bought the most eclectic mix of music they had ever witnessed.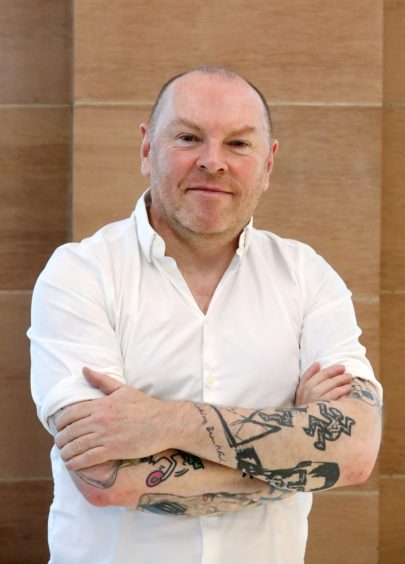 I mean, who said American jazz singer Blossom Dearie can't exist with German electro industrialists DAF?
Magic
After all this food shopping and frenzied buying of vinyl (why is it that men of a certain age froth like a cappuccino when they sniff rare vinyl at 20 paces?) we needed lunch and this is where the real Perth magic happened.
Back in the day I had reviewed Cardo on South St after a tip-off from chef Adam Newth, a man who knows his Roscoff onions better than most of us.
I remember praising the food and the interior design whilst secretly wishing that they would open a branch in Dundee or Fife. It was definitely one of the better restaurants reviewed that year and one that I fully intended to revisit had we not been plunged into hell.
I have to say that this recent visit was a complete revelation after months of confinement. Since restaurants and cafes have reopened I've been pretty cautious, trying to restrict myself to eating outside as much as possible. The few meals involving sitting indoors have been good enough but, in truth, not so wonderful to make me forget the strictures we're all operating under.
My enjoyment has always felt a little forced and somehow the desperation of pretending that things are normal has been quite debilitating. Maybe I just needed to order more wine, but even that has seemed slightly chore-like, as if we were all bit players in a play based on real life, rather than living it.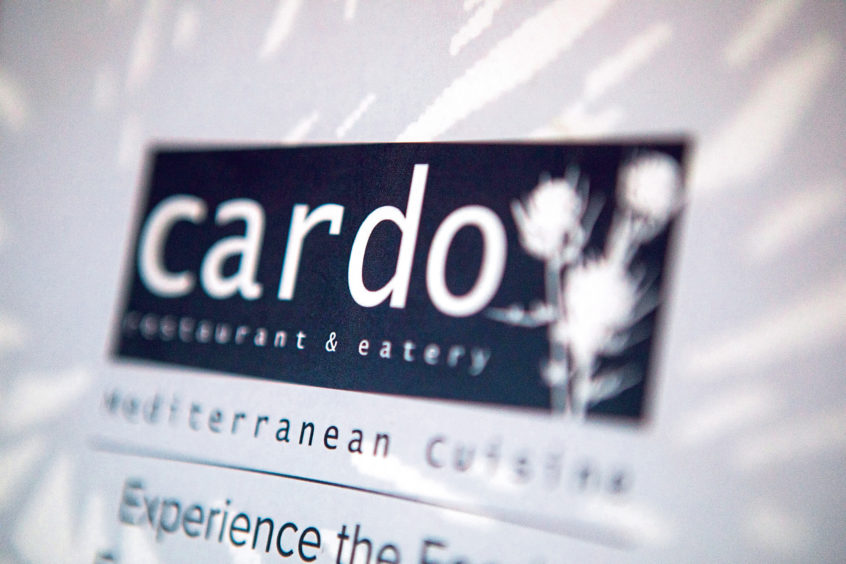 Whilst wanting to support an industry which has been close to my heart for four decades I have had to temper indoor visits with my own caution and sense of comfort; there are many new protocols to remind us that life is very different now.
It's important to state that I'm not just talking about safety measures and social distancing; what has been apparent to me is that most restaurants have had to open with a caution that has also influenced their menus and their pricing.
Thus I haven't been able to really, REALLY enjoy myself in a restaurant indoor setting in the way that I did pre Covid. Until now.
Cardo is such a wonderful experience that I urge everyone to go.
It's transformative in the way that all best restaurants are. It lifts the spirits and soothes the soul. The food is brilliant.
Just the night before I had been bemoaning the lack of a true brasserie in Dundee and Fife – I suppose Boat Brae in Newport would be the nearest equivalent.
Mediterranean
Suddenly my prayers were answered. Cardo is a place I could easily go to three times a week and never tire of. It's also a real bargain for food of this quality.
Billing itself as a Mediterranean restaurant, it's the French-slanted food here that interests me most. Specials, which change daily, are chalked up on a board and I was particularly excited by the starter of crispy ox tongue salad served with sauce gribiche and the plat du jour of marinated pork loin with peppercorn sauce.
The dessert du jour was an unmissable black cherry soufflé served with chocolate sauce which was such a bit of alright that we could have ordered a second one and demolished it on the spot. Two courses are a staggeringly cheap £14.90 whilst three are £17.90 (there is a £3 supplement for the soufflé but it will be the best £3 you will ever spend).
Bread is home made by the owner Hervé Tabourel every day and it puts the bread served in most restaurants to shame; the wonderful fact that it's not charged for is a ridiculously simple gesture of benevolence that makes you feel all warm inside. Service is charming and the décor is faultlessly chic and timeless.
Excellent ingredients
It feels like the kind of place you could spend all day in and if I lived in Perth I could happily eat my way through the whole menu and feel very content with life.
Here is a restaurant using top quality ingredients and taking a few risks with its menus. Venison and excellent seafood are served to a knowing crowd who I'm sure recognise what a jewel they have in their city.
The combination of excellent ingredients, skilful cooking and very good value for money is such a winner. There is nothing I would change about this place although when I told Hervé that I thought his macarons were as good as those made by Ladurée in Paris there was a slight pause before he replied, with fantastic Gallic insouciance, 'well, some people say ours are better'. Top man. Top place. Oh and the bread is available in the deli round the corner, as are the macarons.
The third part of the weekend culinary epiphany was the arrival of Ottolenghi's fantastic new cookbook 'Flavour'. Written with Ixta Belfrage, this is the book to see you through a long winter.
It bursts with vibrancy, verve and colour and I've already cooked from it twice – last night a one pot riff on pasta puttanesca ('whore's pasta' from Naples) and tonight super soft courgettes with rose harissa and preserved lemon. Tomorrow's dish is charred peppers and fresh corn polenta with soy-cured yolk.
Yes, I will be making my own polenta with fresh corn on the cob from Pittormie Farm, from where I will also get the freshest eggs with the richest yolks to cure in soy sauce. This whole book is a joy.
Perth Farmers Market: Next market Oct 3 – perthfarmersmarket.co.uk
Cardo/Chardon Macarons, 38 South Street/2 Princes Street, Perth PH2 8PG. Tel: 01738 628152
Ottolenghi Flavour is published by Ebury Press, £27.
---
Read more in this series…
MURRAY CHALMERS: Exploring the art of dining out alone and how you can master it too
Food For Thought: Return of a Fife market 'exemplifies the spirit with which we should all be living now'