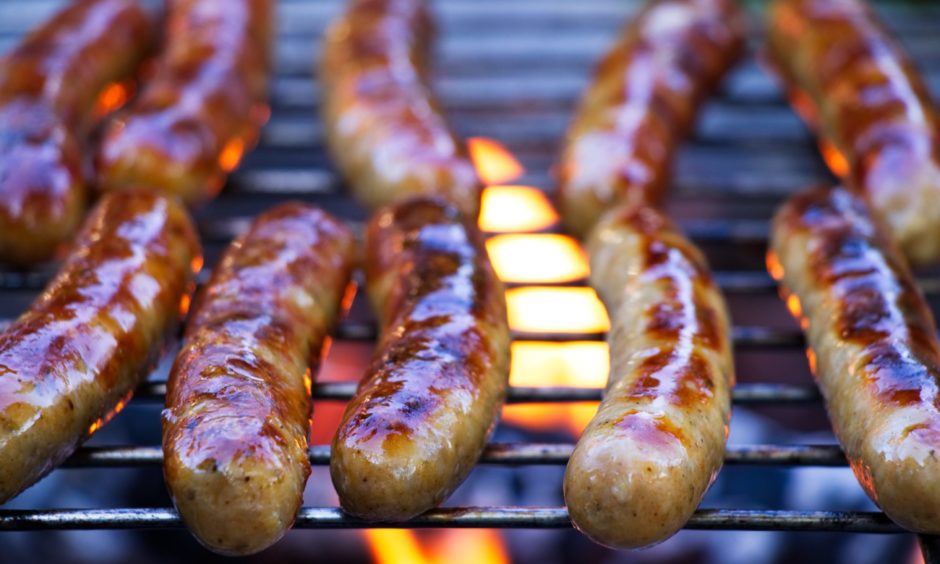 Graeme Pallister, chef proprietor of 63 Tay Street in Perth, makes sure Bonfire Night goes with a bang by cooking up a simple feast with his children.
One of my favourite foodie celebrations of the year is coming up and I'm determined it will go off with a bang rather than dying miserably like a damp squib!
I'm talking of course about Bonfire Night and the endless run of sausages, piping hot tatties in foil and hot chocolate by the gallon.
It might not look exactly the same as it usually does but we can still do the food: prepare to get out into that garden you spent all summer making pretty, pull out your barbecue and set the sparklers alight.
Who knows who you'll be able to invite but to be honest, outdoor cooking is much, much easier for intimate crowds.
Weather, of course, is the arch enemy of outdoor events in Scotland but the trick is to plan a combination of kitchen and barbecue and you'll guarantee everyone gets a mouthful of food and you'll avoid fishing the contents of a skewer out of the coals and the endless tears of children crying over burnt burgers.
Firstly, paper plates and wooden cutlery are essential. Make yourself a potato salad and a rice salad ahead of time so you know if all else fails you have that! My next suggestion is a little leftfield for Guy Fawkes, but I promise it'll be a hit – pizza.
Get the youngsters to pile a base high with sauce and grated cheese, convince them to top it with veggies and ham and throw it into the oven just as things get going.
Not only is hot food guaranteed to keep little mouths happy but pizzas are a great way to give your children their first intro to cooking helping to build a connection with their food.
Their reward is that wonderful melting cheese, slices held up in gloved hands to cool down before taking a bite. I can't think of anything better.
Sausages are a must! And I'm going to use this to persuade you all to head to your local butchers. Things are really tough for small businesses at the moment and I speak from my heart when I tell you that we have never been more grateful for your custom. And quite apart from that, you'll get a better banger by far.
You could go for beef or pork as always, but why not try a venison or wild boar variety for a change?
Finish off with fruity skewers; this is my take on toasted marshmallow. Start by threading marshmallows onto skewers and follow this with pineapple chunks and thick slices of very ripe bananas.
Have a wee pot of melted chocolate or ganache to dip. The kids need to eat the fruit to get to the sweetie – and without fail, they always do!
Read more in this series:
Never add cream to risotto, says award-winning Perthshire chef Graeme Pallister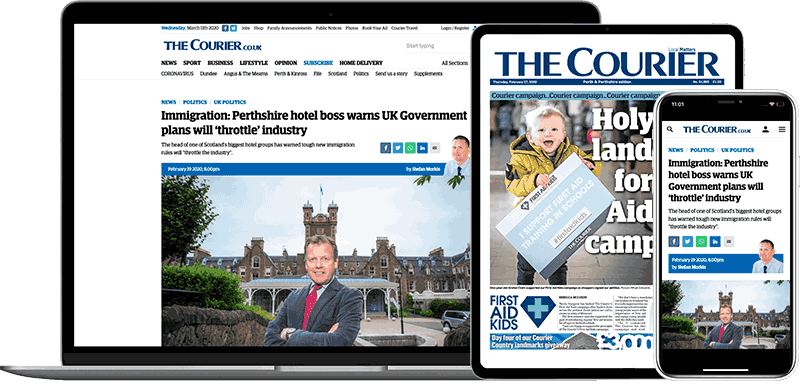 Help support quality local journalism … become a digital subscriber to The Courier
For as little as £5.99 a month you can access all of our content, including Premium articles.
Subscribe