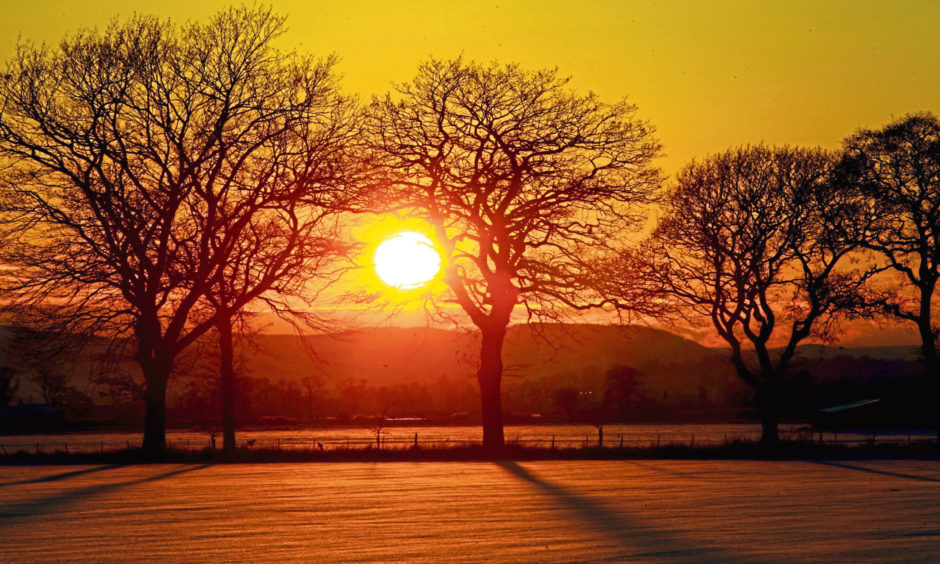 Celebrating the fact that we still have freedom to roam I'm trying to get out and about as much as possible whilst keeping interaction with strangers to a minimum.
Social niceties and rituals have obviously changed, possibly for ever, but I'd definitely rather appear rude or stand-offish than get up close to a stranger, shake anyone's hand or hug them – which is so tough at a time when you feel our whole world needs a collective embrace.
I love the warmth of human contact as much as anyone but precautionary measures are now so deeply ingrained in me that I sometimes wonder if friends will ever hug again – quite a sobering thought and one that we must all try to fight, given our belief that these dark days will pass.
Thankfully, nature continues to give respite from the grimness and living here we are truly blessed by our surroundings; combine a 20-minute walk with some top food and all seems fine with the world for a while.
With that in mind we decided to go to the beautiful Carse of Gowrie where troubled thoughts dissipate and you can punctuate space and bucolic views with a damn good breakfast and lunch – a virtual hug for the soul.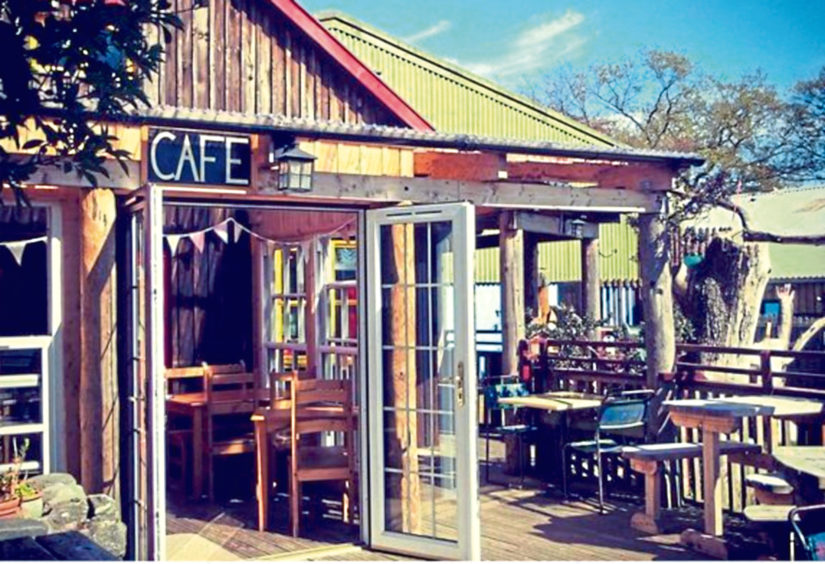 The Carse, which antique dealer June Pickett told me is known as The Crown, is home to many culinary treasures, not least and most fundamentally the very soil which gives us such a wonderful array of produce including world-class soft fruits.
No less than the River Café in London, which imports top quality foodstuffs from all over the world, acknowledges that Scottish raspberries are the best, and many of those berries come from the bountiful land that surrounds us. Lucky us!
My best friend David and I recently spent a day which ended with roamin' in the Gowrie gloamin', a reverie that can now be intensified by a soundtrack featuring Radiohead's atmospheric The Gloaming as well as by Harry Lauder's traditional spirited classic.
Our first stop was the beautiful village of Rait and the Tufted Duck café, which is part of Rait Antique Centre. June Pickett had actually been the first to bring antiques to Rait when, in 1981, she and her husband moved to the farmhouse in the village and opened a shop in the old steading.
In 1983 Mark Murray-Thriepland opened his own antique shop in the old Smiddy (which is now the Tufted Duck) and Rait as a destination antique centre was born.
Jewel
Rait is certainly special – a jewel in the Carse's crown – yet many visitors to the antique centre might not look further because the centre sits at the east end of the village, tucked around a corner.
From here Rait follows the line of a stream through the glen – basically two paths ending moments later in a series of cul de sacs.
It feels remarkably private and secret; Undiscovered Scotland wrote that "no one travels through Rait en route to anywhere else and this perhaps helps account for the survival of a pattern of settlement which is highly unusual and extremely charming."
But before going to gaze at cottages thatched with reeds from the Tay we needed breakfast and the Tufted Duck is the most glorious place to start the day. It's enhanced by the wonderful location and the fact that the building, dating from 1837, is everyone's idealised notion of a country retreat.
Entering on a crisp mid-October day we were greeted by the sight of the wood burner being fired into life by owner Tim, who opened the café in 2008.
Tim is also an antiques dealer and the building itself is filled with excellent examples of his informed eye.
We often see Tim at auctions and, should you fancy combining commerce with coffee and cake, you could do worse than eat at the Tufted Duck having just competed for a bargain at the excellent Iain Smith auctions held nearby at Perth airport.
The Tufted Duck is just what you want from a café. It's transformative; the minute you enter you're hurled back into a quieter time.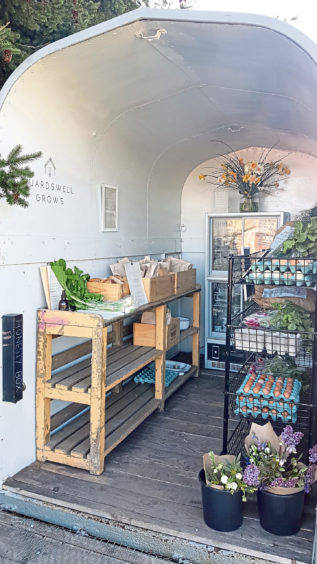 The fire is roaring. The furniture smells of traditional beeswax polish and gleams with the patina of craftsmanship and age. Fresh flowers are on the table. The newspapers are spread out. Tim is always there – the quintessential chatty, caring host. It's perfection.
The food is excellent too – simple stuff done well. It's all you want to eat in a cafe which, at breakfast, includes an "all in" for £10 and eggs on toast for £5.50.
Notably good
The eggs are local, golden-yoked and perfectly cooked, as is the bacon and the Stornoway black pudding. It's as far away from a greasy fry up.
Coffee from Braithwaites in Dundee is notably good and I think it's worth remembering that beans from this quietly classic shop rise above so many of the newer artisan roasters in terms of choice, quality and flavour.
Soup of the day is £5.25 and is always good; I'm a creature of habit. I have soup with a toasted cheese, tomato and onion sandwich. At £8.95 a perfect lunch.
Surreptitiously dunking your sandwich in the soup is such a joy that, short of having a hip flask in your pocket to make it a three-course meal, I can think of no quicker route to nirvana that doesn't involve taking your clothes off.
After a walk around the village it was time to think about supplies for dinner. Guardswell Farm is minutes away from Rait and was a true revelation for many reasons, not least the quality of the self-catering accommodation available in such a hidden location. But it was even more food that we were after…
Exceptional
I've bought veg from Guardswell Grows at Perth Farmers' Market and the quality was exceptional; thus I was thrilled to discover at the entrance to the farm a covered stand selling the best array of produce all year round. I spent £20 and came away with a box including good bread, tomatoes, celery, kale, eggs, farm-pressed apple juice, pickled cucumbers and chard.
I'm cooking some of the delicious chard right now to accompany Puy lentils and cotechino; the supplementation of chard is inauthentic to this classic Italian New Year's Eve dish but then I'm Scottish and cooking supper in October and where's the fun in being a rigorous purist anyway?
Without shame I also classily ate the entire jar of Guardswell's pickled cucumber in one sitting – straight from the jar with the vinegar seeping down my chin.
Great stuff from a classic rural farmstand – just please note that you pay in an honesty box.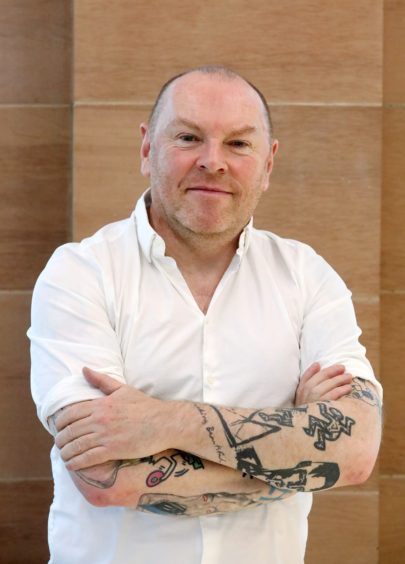 Lunch was in another unusual place – a winery which made us feel like we were in California (yes, the sun was shining so the leap of faith wasn't hallucinatory).
Most people will know Cairn O' Mohr wines and I have always loved their sparkling elderflower and elderberry drinks though I confess I haven't yet given the idea of berry wines a proper try. I did buy some meadowsweet cider though, which I really enjoyed.
Rusticity
The winery itself is a fantastic experience and feels like a small village. The rusticity is interesting because it's so madcap – a treehouse here, some mad painted sculptures there – and it works. It reminds me of somewhere like Big Sur in California
AliBob's café at the winery is just great. We sat outside and ate a lovely lunch while watching people deliver apples from their gardens to be made into cider.
It felt like nothing bad could reach us here and as we sat in the autumn sun watching apples being unloaded from a 1978 yellow Land Rover we felt that the world had reverted to November 2019. It was a lovely feeling.
From a simple lunch menu we ate well; a delicious white onion and cheddar soup (£3.95), a salad box with broccoli, spring onion and cheddar quiche (£5.95) and then an ace lemon meringue madeira cake for pudding.
I drank fresh mint tea and the sparkling elderberry drink made on site and could easily have gone mad and added an old-fashioned ice cream float or an affogato at a very reasonable £2.95. The service was incredible – friendly, swift and knowing. This place is a total gem.
As we ate fellow columnist and Kitschnbake owner Mary-Jane Duncan texted to ask what I was doing and when I told her she instructed me to look for the co-owner and call her a name I couldn't possibly repeat here – suffice to say it referenced a bovine creature. Naturally I was too scared to do it, not least because I might approach the wrong stranger and insult them.
However, not to be defeated, Mary-Jane then texted the owner Ali who came out and introduced herself using the new insultingly hilarious name that her friend Mary-Jane had just invented for her.
And we all laughed – proper, silly belly laughs, a thing that bonded us. Thus ended a top day in the crown that is the Carse of Gowrie.
I can't think of a more perfect place to celebrate life than Alibob's café, another jewel in the Carse's crown – there with a virtual hug and some great grub when you most need it.
The Tufted Duck, Rait. Tel 01821 670760
Guardswell Grows, Guardswell Farm, Kinnaird, PH14 9QZ. Email hello@guardswell.co.uk
Alibob@ Cairn O' Mohr. East Inchmichael, Errol PH2 7SP. Tel 07805 588657 www.alibobatcairnomohr.co.uk
Read more in this series:
MURRAY CHALMERS: Overcoming a fruit fly infestation and a venture to the fare sights of Newport